This post may contain affiliate links. If you buy thru these links, we may earn a commission at no additional cost to you.
---
Wondering how to appraise your coin collection to find out how much your coins are worth?
Seeing if you have any rare and valuable your coins worth more than face value is an important step in protecting your coin collection.
Knowing the value of your coins:
Maybe you inherited a coin collection, and you don't have a deep knowledge about rare and valuable coins. And if you're planning to sell it, you will first need to know how much you can reasonably expect to get for it.
Maybe you're a longtime coin collector, and you simply haven't taken the time to appraise your coins before now. Perhaps some of the coins are outside your area of specialized expertise. And even if you had your coin collection appraised a long time ago, coin values can dramatically change over the years!
Today I'm going to walk you through the 5 steps for appraising coins yourself — so you will have a good handle on all of the coins in your collection and how much they're worth.
How To Appraise Your Coin Collection
Before you appraise your coin collection, you've got to know exactly which coins you have.
This may be easier said than done — especially if you're new to coins and don't really understand what you're looking at.
For some, the easiest path might be simply taking the coins to a reputable coin dealer who can examine your collection and give you an overall value.
If you're the independent type and you want to appraise your coin collection on your own, these are the steps you should take to arrive at an approximate value of your coin collection:
Step #1 – Organize your loose coins.
If you have a bunch of loose coins, organize them by denomination — and, if you can, by type or design.
For example, if you can tell Lincoln pennies apart from Indian Head pennies, divide these out into two separate bunches. Do this for all the different denominations of coins you have.
If you're not exactly sure what you're looking at, then just separate the coins by denomination — pennies, nickels, dimes, quarters, and so on.
Be sure to also separate any silver and gold coins from the other coins.
Step #2 – Keep coin sets, coin folders, and coin albums intact.
While you'll want to organize all of your loose coins by denomination and then by type (if possible), you should leave any coin sets that you've already assembled in folders, albums, or displays exactly as they are.
Do not remove any individual coins from your sets and albums!
It will be far easier for you to determine the overall value of an entire set (instead of appraising the individual coins in that set) — especially if all the coins are labeled as to what they are.
Do you see any that are labeled "Mint Set," "Souvenir Set," "Uncirculated Set," "Proof Set," or bearing any other identifiable writing?
Some of these may have been packaged by the United States Mint or another government facility. Others may have originated from private ventures — such as collectibles companies. Regardless, keep them intact and treat them as a "set."
Step #3 – Start looking at each coin's date, mintmark, and other identifying factors.
It's not necessarily enough to know that you have "the 1909 penny" or "the 1921 silver dollar."
There are multiple kinds of 1909 pennies, 1921 silver dollars, and coins of other dates.
In the case of the 1909 penny, there are some that are worth only $3 to $5 and others that are worth $600 or more.
The same goes for 1921 silver dollars — one type is worth only $20 or $30, while the other type starts at $100.
Now's the time to further break down your collection by not just denomination or type but also date and mint mark.
Take all of the coins that you previously grouped by denomination and type (above), and group them again by date and then by mintmark.
Step #4 – Determine the condition of your coins.
While the date and mintmark of a coin are important in determining its value, so is the condition of the coin.
Many times, a certain issue may be worth only its face value in circulated condition yet be priced in the hundreds of even thousands of dollars in top grades.
You don't have to be a pro at coin grading to appraise your own collection of coins, but you'll want to know the difference between a heavily worn coin and one that's uncirculated (never been used as money).
Uncirculated coins are usually worth more than circulated coins. For the coin collector, that means collecting these uncirculated coins is more popular than collecting circulated coins. Circulated coins are produced for everyday transactions by a government run mint. These circulated coins are typically only worth their face value. Uncirculated coins can potentially be worth much more.

—Bellevue Rare Coins
This video will help you grade your coins at home yourself:
---
Here's some advice if you prefer to rely on the experts and have your coins professionally graded.
Step #5 – Start valuing your coins.
OK, ready for the fun part?
It's time to find out what your coins are worth!
Once you have a good idea of the grade for each of your coins, you can then determine the value for each of those coins.
Here's where you go to see the values for all U.S. pennies, nickels, dimes, quarters, half dollars, and dollar coins:
Remember, cleaned and damaged coins are worth far less than those that are original and have nice surfaces — free from nicks, dings, scratches, and other detractions.
So, don't clean your coins to make them "look pretty" or "new." This will only reduce the desirability of your coins to those who might want to buy them and can cut their value by half… or more!
A coin price guide like the Guide Book of United States Coins can give you a general idea as to which coins are rare and how much each individual coin in your collection is worth.
This video also has a few good tips for appraising your coin collection:
---
The Safest Way To Sell Your Coins
Now that you've completed your coin collection appraisal and you have a good idea as to what your coins are worth, you might be interested in selling them.
Here are the pros & cons of selling your coins. And here's some good advice regarding the best time to sell coins.
The first step for selling your coins is to find a coin dealer or auction house — where you can sell them for their maximum value.
In most cases, the person buying your coins will want to see them in person before making an offer. You have two options:
It is increasingly common for those who are selling coins to ship them to a coin dealer or auction house in order to receive an offer. Just make sure that you're dealing with a reputable businessperson — so you won't get scammed by sending your coins to someplace where you will never get paid.
Or, you might want to take your coins to a nearby coin dealer in-person — that way the coins never leave your sight. Just be sure to find someone who has been in the business for a long time. Ideally, you want someone who is associated with one or more of the respected coin organizations like the Professional Numismatists Guild, the American Numismatic Association, or the Professional Coin Grading Service.
Those are the two safest ways to sell coins!
Whatever you do, don't sell your coins to a pawn shop or jeweler! These businesses have their place — but when it comes to selling coins, you're going to get a much better offer by offering them to a coin dealer.
Another viable option for selling your coins is to list them on an online auction website, such as eBay. Here are the steps involved to sell coins on eBay.
---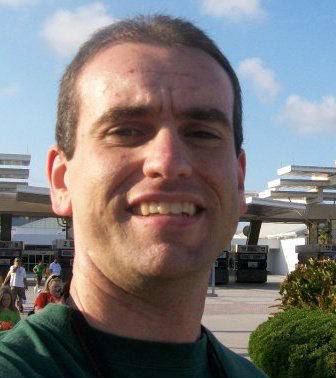 I'm the Coin Editor here at TheFunTimesGuide. My love for coins began when I was 11 years old. I primarily collect and study U.S. coins produced during the 20th century. I'm a member of the American Numismatic Association (ANA) and the Numismatic Literary Guild (NLG) and have won multiple awards from the NLG for my work as a coin journalist. I'm also the editor at the Florida United Numismatists Club (FUN Topics magazine), and author of Images of America: The United States Mint in Philadelphia (a book that explores the colorful history of the Philadelphia Mint). I've contributed hundreds of articles for various coin publications including COINage, The Numismatist, Numismatic News, Coin Dealer Newsletter, Coin Values, and CoinWeek. I've authored nearly 1,000 articles here at The Fun Times Guide to Coins (many of them with over 50K shares), and I welcome your coin questions in the comments below!