This post may contain affiliate links. If you buy thru these links, we may earn a commission at no additional cost to you.
---
Did you know there's a 1965 quarter worth more than $7,000?
Rare quarters are hard to find, but this one is worth looking for.
Not all 1965 quarters are rare — in fact, most are common.
But at least one 1965 quarter was struck on the wrong metal. As a result, collectors are always searching for this 1965 quarter error in their collections and pocket change!
Here's more information about the 1965 quarter error you need to be searching for, too.
Why Is A 1965 Quarter Valuable?
Is there anything special about a 1965 quarter?
Well, at least one 1965 quarter has a value of more than $7,000 and is considered quite rare.
Of course, not all 1965 quarters are rare:
Most 1965 quarters that you'll find in pocket change are worth only face value with wear.
Typical uncirculated 1965 quarters are worth $1 to $2.
Some years ago, one coin collector discovered a 1965 quarter that was mistakenly struck on a 90% silver planchet (the piece of metal on which a coin is struck).
The 1965 error quarter was struck at a time when the United States Mint was transitioning away from striking dimes, quarters, and half dollars on 90% silver planchets.
We know at least one 1965 silver quarter survived…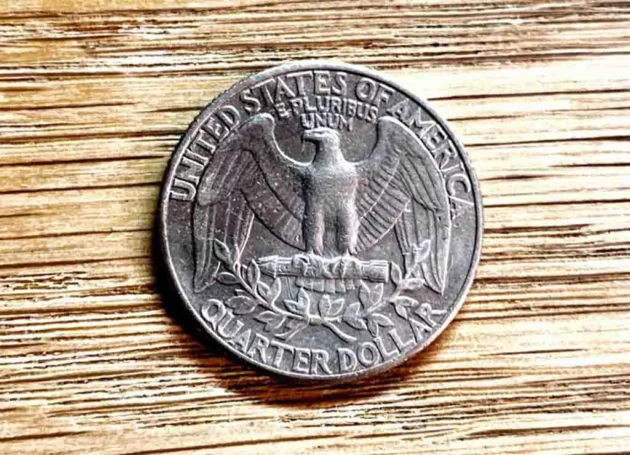 What Are Transitional Error Coins?
The last 90% silver dimes, quarters, and half dollars were made in 1964.
Production of copper-nickel clad dimes and quarters began in 1965.
Half dollars were struck on 40% silver planchets also, beginning in 1965.
All 1965 dimes and quarters were supposed to be made on the copper-nickel clad planchets, but a few were accidentally struck on the 90% silver planchets from 1964.
The result? A few rare transitional error coins that are worth thousands of dollars — including the rare 1965 silver quarter and 1965 silver dime.
The 1965 silver dime has sold for more than $4,000.
The 1965 silver quarter fetched a whopping $7,050 at a 2014 auction.
The period from 1964 to 1971 offered ample opportunity for the production of transitional errors for the dime, quarter dollar, and half dollar. The switch from 90% silver to copper-nickel clad for the dime and quarter dollar, while not popular with collectors, was a financial necessity. Since production of 1964 and 1965 coins continued well past the ends of those 2 calendar years, even concurrently, planchets of both compositions were on hand — and not surprisingly, coins of either date were struck on the wrong planchets.

~ CoinWorld
Are more of these rare and valuable 1965 silver quarters out there? Maybe.
Here's how to tell a 1965 silver quarter apart from a regular 1965 copper-nickel clad quarter…
How Can You Tell If A 1965 Quarter Is Silver?
How would you know if you have a 1965 silver quarter?
It's actually pretty easy to tell a 1965 silver quarter apart from a 1965 clad quarter simply by using a scale that can measure down to the hundredth of a gram. Coin scales can be bought online and in stores.
To see if you have any 1965 silver quarters, pull out all of your old 1965 quarters — and your gram scale — and start weighing them:
All 90% silver Washington quarters weigh 6.25 grams (give or take a few hundredths of a gram for wear and planchet differences).
All copper-nickel clad Washington quarters weigh 5.67 grams (again, give or take a few hundredths of a gram).
The Bottom Line…
So… if you've got a 1965 quarter that weighs more than 6 grams, it's worth getting inspected in-hand by a coin certification firm that encapsulates coins in plastic slabs.
But if your 1965 quarters weigh less than 6 grams, it's ok to spend them!
Other Rare Transitional Error Coins
Transitional error coins like the 1965 silver quarter are popular collectibles. There are several kinds for hobbyists to pursue.
Here's a list of some of the most valuable transitional error coins that were made on the wrong type of metal:
1964 penny on copper-nickel clad dime planchet
1965 penny on silver dime planchet
1964 dime on clad planchet
1965 silver dime
1964 quarter on clad planchet
1964 Kennedy half dollar on clad planchet
1965 Kennedy half dollar on silver planchet
1964 Kennedy half dollar on clad dime planchet
1965 Kennedy half dollar on silver dime planchet
Eisenhower dollar on 40% silver planchet
More Info About Rare Quarters
In addition to the links I've included above, here are some of our other articles about rare quarters: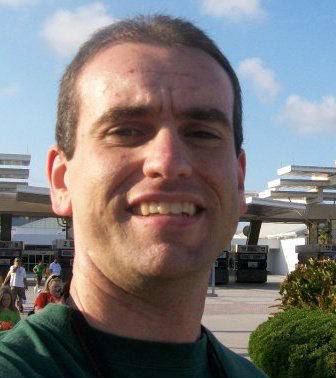 I'm the Coin Editor here at TheFunTimesGuide. My love for coins began when I was 11 years old. I primarily collect and study U.S. coins produced during the 20th century. I'm a member of the American Numismatic Association (ANA) and the Numismatic Literary Guild (NLG) and have won multiple awards from the NLG for my work as a coin journalist. I'm also the editor at the Florida United Numismatists Club (FUN Topics magazine), and author of Images of America: The United States Mint in Philadelphia (a book that explores the colorful history of the Philadelphia Mint). I've contributed hundreds of articles for various coin publications including COINage, The Numismatist, Numismatic News, Coin Dealer Newsletter, Coin Values, and CoinWeek. I've authored nearly 1,000 articles here at The Fun Times Guide to Coins (many of them with over 50K shares), and I welcome your coin questions in the comments below!