This post may contain affiliate links. If you buy thru these links, we may earn a commission at no additional cost to you.
---
Would you believe some clad Washington quarters are worth more than face value, even in circulated condition?
It's a statement that would surprise garden variety silver stackers, raise the eyebrows of many old-time coin collectors, and excite those who are looking to make an extra buck or two from their common pocket change.
Yes, it's true that most circulated clad Washington quarters aren't worth much, if anything, more than 25 cents. But there are always exceptions to the rule, right?
What Are Clad Quarters?
Oh, before we go much further, you should probably know what a "clad" quarter is — just in case you're curious.
It's the type of clad Washington quarters the United States Mint has made for circulation since 1965.
Clad simply describes the copper-nickel sandwich coin technique, which you can see if you look at the edge of a typical quarter you'll find in spare change.
See the copper band between the nickel-colored outer layers? That's what "clad" refers to.
While most worn clad quarters are worth only face value, there are several circulated clad Washington quarters that should definitely rank high on your pocket change watch list.
See more photos and info about clad coins.
8 Clad Washington Quarter Values
Here's a list of 8 valuable clad quarters you'll want to save:
1982-P Washington Quarter
In 1982, the U.S. Mint made the numismatically unpopular move to stop offering uncirculated mint sets due to budgetary constraints.
Also, the nation (along with much of the rest of the world) was experiencing an economic recession that caused widespread unemployment, inflation, and other financial and social woes.
Relatively few people had the extra money, let alone the numismatic forethought, to hold aside rolls and bag quantities of uncirculated Washington quarters and other high-denomination coins.
Though uncirculated sets were off the product roster, the U.S. Mint still offered proof sets and souvenir sets.
While 1982 proof sets contain San Francisco (S mint) proof coinage, the U.S. Mint souvenir sets contain uncirculated versions of Philadelphia and Denver coins from that year.
Souvenir sets include only the coins made at a single mint (Philadelphia or Denver) and were sold only at the respective mint's gift store. In other words, you could've bought the 1982 Philadelphia souvenir set at only the Philadelphia Mint gift shop, and the Denver souvenir set was available only at the Denver Mint gift shop.
1982 souvenir sets are coveted by collectors today because they contain the scarce uncirculated quarters and other 1982 coins that collectors have a difficult time finding in pristine condition these days.
1982 souvenir sets are relatively scarce, and many have been broken up by coin collectors who want Mint State examples of the 1982 clad Washington quarters.
While you'll need to turn to souvenir sets or rolls to find uncirculated 1982 quarters, circulated specimens are common in pocket change — which isn't surprising given that 500,931,000 were made.
So, what are 1982-P quarters worth?
In a grade of Extremely Fine to About Uncirculated, 1982-P quarters are worth as much as $1 to $2, while Mint State 1982 quarters are worth $8 and up.
1982-D Washington Quarter
Just as 1982-P are hard to find in better states of preservation, so, too, are 1982-D quarters.
They are common coins to say the least — 480,042,788 were made. But they are tough to locate in lightly circulated grades, such as Extremely Fine or About Uncirculated, and they're very challenging to locate in uncirculated condition.
Again, no official Mint uncirculated sets were issued in 1982. Therefore, coin collectors who want uncirculated specimens need to scavenge for them among the relatively few existing 1982 Denver souvenir sets or surviving rolls.
1982-D Washington quarters are worth 50 cents to $1.50 in circulated condition and $4 and up in Mint State grades.
1983-P Washington Quarter
The same situation that beset 1982 quarters and other U.S. coins from that year also affected 1983 coinage — no official uncirculated sets were issued by the U.S. Mint in 1983, and they were available only in souvenir sets, original rolls, and mint bags.
In fact, 1983 was a far tougher year on the Washington quarter. The effects of the early 1980s recession of rippled throughout the United States. In the spring of 1983, some 30 states had double-digit unemployment.
Lots of people were out of work and literally and figuratively scrapping for pennies, so the last thing on their minds was saving rolls or bags of 1983 quarters.
A total of 673,535,000 quarters were made at the Philadelphia Mint in 1983, and most saw extensive use in circulation — where they were widely used in parking meters, vending machines, arcade games, and mass-transit redemption devices.
Today, a 1983-P Washington quarter is the most valuable coin among all regular-issue, non die variety circulated clad quarters.
1983-P Washington clad quarters in grades of Very Fine-20 or better carry a small numismatic premium, and they are worth $5 or more in circulated grades of Extremely Fine-40 or higher. Uncirculated 1983-P Washington quarters are generally worth $12 and up.
1983-D Washington Quarter
High-grade 1983-D Washington quarters are scarce, but there are significantly more available today in uncirculated grades than is the case for their Philadelphia-mint siblings.
Uncirculated 1983-D Washington quarters are available in 1983 Denver souvenir sets and are also available from the relatively few surviving mint rolls.
The Denver mint struck 617,806,446 quarters in 1983, and the vast majority entered circulation, so well-circulated specimens are common.
If you find a 1983-D quarter with only light wear, be sure to hang on to it — lightly circulated 1983-D quarters are worth $1.50 to $3. Meanwhile, uncirculated 1983-D quarters are worth $7 and up.
By the way, this is a good time to mention that there are aftermarket 1982 and 1983 uncirculated sets. However, these are made by private individuals and they are not official U.S. Mint products.
1986-D Washington Quarter
It may seem totally random that 1986-D clad Washington quarters are worth slightly more than face value — especially considering that 1986-P quarters aren't anything numismatically special, nor are any other regular-issue U.S. coins from 1986 worth anything extra.
Interestingly, uncirculated set sales were relatively low in 1986. Only 1,153,536 were sold that year, which is the lowest distribution of mint sets for any year in the 1980s when the U.S. Mint offered the annual set.
Also, the U.S. Mint was really ramping up its commemorative coin program in the mid 1980s, and many people simply paid more attention to buying those than, say, saving rolls or bags of 1986-D Washington quarters.
No matter, the 1986-D quarter is considered one of the scarcer clad coins — even though more than a half billion were made, or 504,298,660, to be exact.
Circulated 1986-D clad Washington quarters have been sold for 50 cents or more in grades of Extremely Fine-40 and are worth $4 and up in uncirculated condition.
2004-D Wisconsin Extra High Leaf Quarter
The 50 States Quarters were one of the most popular coin series of all time, inspiring more than 125 million Americans to collect coins.
During their run from 1999 through 2008, several interesting die varieties and errors were made, but perhaps few attracted as much attention as the 2004-D Wisconsin state extra leaf error quarters.
The 2004-D Wisconsin quarter errors aren't really errors from the numismatic perspective — they are what we call die varieties.
Whether you call the 2004-D extra leaf quarter an error or die variety probably doesn't really matter, because at the end of the day the Wisconsin error quarters are still worth more than "regular" 50 States Quarters.
The 2004-D Wisconsin Extra High Leaf quarter is distinguished by a thin leaf that pops up just to the left of the corn stalk — it looks like it grows out from the top of the cheese wheel and is bent under the larger curved corn husk on the left side of the corn stalk.
So, why's the extra leaf there? Actually, it wasn't supposed to be there at all. It's die damage — die dents or die gouges that just so happen to look like extra leaves.
Nevertheless, coin collectors eat up these extra corn leaf errors, or die varieties.
Circulated 2004-D Wisconsin Extra High Leaf quarters are worth $35 to $50 in lightly circulated condition and $100 or more in uncirculated grades.
---
2004-D Wisconsin Extra Leaf Low Quarter
Like the 2004 Extra High Leaf quarter, the 2004-D Wisconsin Extra Low Leaf quarter was born not from intent but incident.
Die damage in the area just to the left of the corn stalk and above the cheese wheel caused a design anomaly that numismatists call an "extra low leaf."
The extra low leaf error is different from the extra high leaf error in that the leaf on this variety is arched under the large left-most corn husk, with the tip touching the edge of the cheese wheel.
Circulated 2004 -D Extra Low Leaf quarters are worth $35 to $50, whereas uncirculated specimens are worth $80 and up.
2005 Minnesota Quarter Extra Tree Error
There are more than 60 different reverse varieties concerning the 2005 Minnesota quarter extra tree error, and they come from the Philadelphia, Denver, and San Francisco Mints.
---
The extra tree on the Minnesota quarter can be seen floating in the background near the 4th evergreen tree to the right of the Minnesota state boundaries.
The extra tree may look like little blobs of metal oriented in a vertical fashion. You may need a magnifying glass to see the extra tree…
How did the extra tree wind up on the Minnesota quarter? It's a doubled die error, caused when the master hub slipped upon impressing the design in the die.
The Mint's mistake can mean a pay day for you. Depending on the strength and clarity of the error, your circulated 2005 Minnesota Extra Leaf quarter could be worth anywhere from $10 to $100 or more!
Other Clad Washington Quarter Values
Here are some circulated clad quarters that are generally NOT worth more than face value:
1776-1976 Bicentennial quarters from the Philadelphia (no mintmark) or Denver mint
"Old-looking" quarters made since 1965
Quarters that have unusual, non-mintmark ("P," "D," or "S") letters on them
Quarters that are painted, or colorized
Quarters with grooves, scratches, or other forms of post-mint damage
As always, if you're curious what your clad Washington quarters are worth and don't see the info you're looking for here, please post your coin photos below in the comments section. I'll do my best to help answer your questions!
Other Valuable Quarters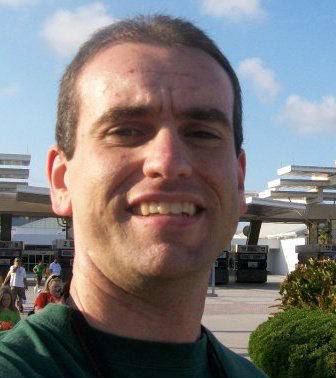 I'm the Coin Editor here at TheFunTimesGuide. My love for coins began when I was 11 years old. I primarily collect and study U.S. coins produced during the 20th century. I'm a member of the American Numismatic Association (ANA) and the Numismatic Literary Guild (NLG) and have won multiple awards from the NLG for my work as a coin journalist. I'm also the editor at the Florida United Numismatists Club (FUN Topics magazine), and author of Images of America: The United States Mint in Philadelphia (a book that explores the colorful history of the Philadelphia Mint). I've contributed hundreds of articles for various coin publications including COINage, The Numismatist, Numismatic News, Coin Dealer Newsletter, Coin Values, and CoinWeek. I've authored nearly 1,000 articles here at The Fun Times Guide to Coins (many of them with over 50K shares), and I welcome your coin questions in the comments below!