---
This page may contain affiliate links. In addition to sharing our personal experiences, we often write about products and services that we use ourselves or that we believe would be a helpful resource for you. To support our work, and remain a free website, we receive a commission from some of the links we share.
The America the Beautiful Quarters program is the sequel to the 50 States Quarters program — which was popular during its 1999 through 2008 run.
The America the Beautiful Quarters series consists of 56 new quarters that honor one national park or historic monument in each of the 50 states, Washington, D.C., and the 5 U.S. territories.
The coins (also called the National Parks and Monuments quarters and National Parks quarters) are being released over 11 years — from 2010 through 2021.
The basis of deciding when each new quarter is released in the America the Beautiful quarters series hinges on when each site honored became recognized as a national park.
If the popularity of the 50 state quarter series was any indication of how a coin series with ever-changing designs can excite the public, then there is a wonderful chance that the National Park Quarter series will inspire a whole new generation of coin collectors.
What Makes This Coin Program So Unique?
If the America the Beautiful Quarters program sounds ambitious to you, then you're exactly right — it's actually the largest U.S. coin design program to date, with 56 planned designs.
While some numismatists reading this might be saying, "Hey, wait a minute, there were 56 quarters in the 'States' program, too…"
Well, not exactly. The 50 States Quarters program really did consist of just 50 quarters, with the last officially being the Hawaii quarter in 2008.
The 6 quarters issued in 2009 that honor Washington DC, Puerto Rico, the U.S. Virgin Islands, Guam, American Samoa, and the Northern Mariana Islands were actually struck as part of the separate D.C. & U.S. Territories Quarters series.
While the 50 States Quarters, D.C. & Territories Quarters, and America the Beautiful Quarters have many similarities, only 3 of the National Parks quarters depict landmarks that were included among the 50 States Quarters:
The Grand Canyon in Arizona
Yosemite National Park in California
Mount Rushmore in South Dakota
Even in the case of the "repeats," different designs will be incorporated on those new coins, providing a fresh numismatic look for these beloved national landmarks.
Will There Be 56 New Quarter Designs Coming Again In 2022?
Clearly, the United States quarter will continue being used as a canvas for many new coin designs for years to come.
It's even possible that once the America the Beautiful Quarter series honors its 56th coin in 2021, the U.S. Mint might continue with another run of 56 more designs that continue until 2032!
You see, the wording in America's Beautiful National Parks Quarter Dollar Coin Act (H.R.6184), which President George W. Bush signed into law on December 23, 2008, actually allows the program to renew for a second time.
That means, if renewed, the nation will have ever-changing quarter designs until at least 2021 — and perhaps into the 2030s.
What Will U.S. Quarters Look Like After This Series Ends?
You may be curious about what design will appear on the U.S. quarter after the National Park Quarter series has been completed.
So far, plans are to return to the same portrait of Washington that appeared on the quarter before the 50 State Quarters design in 1999.
However, the heraldic eagle that so proudly adorned the reverse (tail's side) from 1932 to 1998 may never fly on the quarter again — because a design showing Washington crossing the Delaware River before the Battle of Trenton is slated to become the reverse image once the National Park Quarter series ends.
Who knows… we may never again see a new Washington quarter with the classic and widely familiar heraldic eagle reverse.
National Park Quarter Designs
Each National Park Quarter has an obverse featuring George Washington and a reverse design honoring a national park.
The Citizens Coinage Advisory Committee initially recommended replacing George Washington with an image of President Theodore Roosevelt during the National Park Quarter program's run.
This wasn't surprising — especially since Roosevelt was a pioneer in setting aside massive amounts of land to preserve our nation's forests and wildlife.
However, it was decided that the Washington design would remain on the obverse (head's side) of America the Beautiful quarters.
A List Of All 56 Quarters In The Program
Following is a rundown of the different America the Beautiful Quarter designs and release years, in the order they are being struck.
Each quarter is being released in the order that the park or monument honored in the design was recognized as a national site.
NOTE: While Hot Springs National Park was the earliest to be established and be honored in the America the Beautiful Quarters program, the Tuskegee Airmen National Historic Site in Alabama was established November 6, 1998. That quarter is slated to be released in 2021.
2010 National Park Quarters
2011 National Park Quarters
2012 National Park Quarters
2013 National Park Quarters
2014 National Park Quarters
2015 National Park Quarters
2016 National Park Quarters
2017 National Park Quarters
2018 National Park Quarters
2019 National Park Quarters
Massachusetts quarter: Lowell National Historical Park, established June 5, 1978; coin released TBA
Northern Mariana Islands quarter: American Memorial Park, established August 18, 1978; coin released TBA
Guam quarter: War in the Pacific National Historical Park, established August 18, 1978; coin released TBA
Texas quarter: San Antonio Missions National Historical Park, established November 10, 1978; coin released TBA
Idaho quarter: Frank Church River of No Return Wilderness, established July 23, 1980; coin released TBA
2020 National Park Quarters
American Samoa quarter: National Park of American Samoa, established October 31, 1988; coin released TBA
Connecticut quarter: Weir Farm National Historic Site, established October 31, 1990; coin released TBA
U.S. Virgin Islands quarter: Salt River Bay National Historical Park, established February 24, 1992; coin released TBA
Vermont quarter: Marsh-Billings-Rockefeller National Historical Park, established August 26, 1992; coin released TBA
Kansas quarter: Tallgrass Prairie National Preserve, established November 12, 1996; coin released TBA
2021 National Park Quarters
Alabama quarter: Tuskegee Airmen National Historic Site, established November 6, 1998; coin released TBA
NOTE: In addition to each of the quarters being released, companion, 5-ounce silver bullion coins are also being released bearing the same designs as on the quarters. The America the Beautiful silver coins are being released in the same order as their respective quarter designs.
Coin Collecting At Its Best
Of course, not to be forgotten amid the flurry of new quarter designs coming out of the U.S. Mint every 10 weeks or so is the swarm of new collectors who will be coming into coin collecting thanks to interest in the new quarters.
The 50 States Quarters program brought millions of new collectors into the fold. It is likely the hobby will continue to see similar numbers of people entering into coin collecting (or returning after many years away), thanks to the America the Beautiful Quarters program's unique quarters.
Keep checking your pocket change and start filling up an America the Beautiful Quarters folder!
More About America The Beautiful Quarters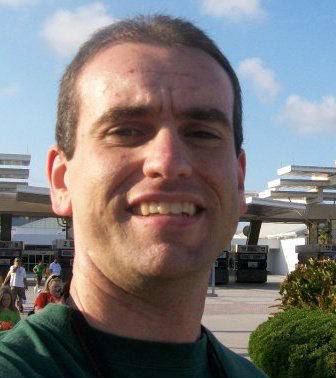 My love for coins began when I was 11 years old. I primarily collect and study U.S. coins produced during the 20th century. I'm a member of the American Numismatic Association (ANA) and the Numismatic Literary Guild (NLG) and have won multiple awards from the NLG for my work as a coin journalist. I'm also the editor at CDN Publishing (a trusted source for the price of U.S. rare coins), editor at the Florida United Numismatists Club (FUN Topics magazine), and author of Images of America: The United States Mint in Philadelphia (a book that explores the colorful history of the Philadelphia Mint). I've contributed hundreds of articles for various coin publications including COINage, The Numismatist, Numismatic News, Coin Dealer Newsletter, Coin Values, and CoinWeek. I've also authored nearly 1,000 articles here at The Fun Times Guide to Coins — and I welcome your coin questions in the comments below!