If you have a 1911 penny, you're probably wondering what it's worth.
Amazingly, some 1911 wheat pennies are worth hundreds of dollars — even thousands! Other 1911 wheat pennies have a value of only 25 to 50 cents, maybe a dollar.
Why is there such a huge spread in 1911 penny values? How can you tell how much your 1911 pennies are worth?
Read on, and you'll find:
The value of every 1911 wheat penny
Why the 1911-D penny and 1911-S penny are considered scarce
How much the 1911-S penny and 1911-D penny are worth
The incredibly high value of a 1911 proof penny
And much more!
How Much Are 1911 Pennies Worth?
1911 pennies are generally pretty scarce.
Here are the different types of 1911 wheat pennies that exist…
The most common 1911 pennies (those from the Philadelphia Mint, which don't have a mintmark), are much harder to find than Philly-made wheat pennies from 1909, 1910, or those from about 1916 on.
Meanwhile, both branch mint issues are considered semi-key coins or, in better grades, rare pennies:
The 1911-D penny from the Denver Mint is a challenging coin to find.
The 1911-S penny from the San Francisco Mint is actually one of the most expensive regular-issue semi-key Lincoln pennies (not counting the rarest of the coins in the series).
There were also 1911 proof pennies that were made at the Philadelphia Mint, and these are generally considered rare coins.
Also rare are uncirculated specimens of any 1911 penny — especially those that grade as "red" coins, or those donning bright, coppery hues.
Here are the mintages (production figures) and values for 1911 wheat pennies:
1911 penny (no mintmark) — 101,177,787 minted; 40+ cents
1911-D penny (Denver) — 12,672,000 minted; $5+
1911-S penny (San Francisco) — 4,026,000 minted; $40+
1911 proof penny (no mintmark) — 1,725 minted; $500+
*Values are for coins in average-circulated condition, unless otherwise specified. Values for cleaned, holed, or damaged pieces are considerably lower, while the values of nicer 1911 pennies are higher than listed here. In uncirculated grades, the semi-key coins above can range in value from the low hundreds of dollars each — to thousands of dollars.
1911 Wheat Penny Facts
The 1911 pennies mark the 3rd year for the Lincoln penny series — which began in 1909 and continues on today.
The obverse (heads side) was designed by Victor D. Brenner, whose VDB initials are seen on the reverse (tails side) of some 1909 wheat pennies and under Lincoln's shoulder on every penny made since 1918.
The reverse of the penny features wheat ears. Lincoln wheat pennies — like those from 1911 — are very popular with coin collectors, though they are becoming scarcer in circulation. You will have to look very hard for wheat pennies in your pocket change, coin jars, or in rolls of pennies from the bank these days.
The year 1911 was actually very significant for the United States Mint. It was the first year that the Denver Mint ever struck the Lincoln cent. Today, the Denver Mint strikes billions of pennies. But back in 1911, the Denver mint made barely more than 12 million 1911-D pennies — and only a fraction of these still exist. That's why they are so much scarcer than the 1911 pennies from the Philadelphia Mint. (Though those are getting more difficult to find, too.)
The 1911-S wheat penny is very tough to find in any condition — because so few were made and, as time went on, fewer and fewer survived. The 1911-S penny isn't necessarily a rare coin in lower circulated grades, but it's definitely harder to find than many other wheat pennies and is highly sought after by coin collectors today!
As was customary at the time, the Philadelphia Mint made a small quantity of 1911 proof pennies. These old proof pennies don't look anything similar to the mirror-like proof coins many collectors are familiar with today. Rather, 1911 proof pennies have a satiny finish and are distinguished from regular 1911 pennies thanks to a sharper strike and squarer-shaped rims than their business-strike counterparts.
You will have a difficult time finding a 1911 wheat penny in circulation, but some are out there. All 1911 pennies are worth saving!
What Else Happened When Your 1911 Penny Was Made?
There was plenty going on in the world when 1911 pennies were rolling off the presses. Here's a snapshot of some of the news and events from 1911:
The first issue of Boy's Life magazine was published, and it quickly became a staple at newsstands around the United States.
The Triangle Shirtwaist Factory in New York City caught fire, killing 146 people — mostly young immigrant women who tried to escape from the overcrowded, cramped building. The tragic, deadly fire inspired a flurry of new labor laws, changes to building codes, and other improvements to prevent such a disaster from happening again.
The Philadelphia Athletics beat the New York Giants 4 games to 2, winning the 1911 World Series.
Franklin D. Roosevelt, whose face had appeared on the dime since 1946, was elected to the New York state senate.
The Camp Fire Girls of America was founded, helping give young girls an enriching experience in which they could build invaluable practical and life skills.
Some of the top songs in 1911 were "Some of These Days" by Sophie Tucker, "March of the Toys" by Victor Herbert, "Everybody's Doing it Now" by Irving Berlin, "Silver Bell" by Ada Jones, and "Gee! But I Like Music with My Meals" by Billy Murray.
The silent film era was hitting its stride, and some of the most popular movies in 1911 included L'Inferno, Enoch Arden, Her Crowning Glory, A Tale of Two Cities, David Copperfield, and Defence of Sevastopol.
More Info On Old Penny Values
In addition to the links I've included above, here are some other resources to help you learn more about your 1911 wheat penny: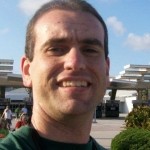 I'm a roller coaster junkie, a weather enthusiast, a frequent traveler, and a numismatist. My love for coins began when I was 11 years old. I primarily collect and study U.S. coins produced during the 20th century. I'm a member of the American Numismatic Association (ANA) and the Numismatic Literary Guild (NLG). I've also been studying meteorology and watching weather patterns for years. I enjoy sharing little-known facts and fun stuff about coins, weather, travel, health, food, and living green… on a budget.
...