This post may contain affiliate links. If you buy thru these links, we may earn a commission at no additional cost to you.
---
Wondering which pennies are worth more than face value? And which pennies you should be holding onto, rather than spending?
Well here you go — a list of the most valuable pennies, each worth more than $1 apiece!
Use this cheat sheet to see which pennies are worth saving and which ones are worth spending…
Which Lincoln Pennies To Keep
Of all the coins ever made by the United States Mint since 1793, arguably the most popular and widely collected among them are Lincoln pennies.
The Lincoln cent (technically, only Great Britain officially has a denomination called the "penny") is a favorite among collectors young and old, rich and poor. It's also one of my favorite coins!
Lincoln pennies are the first coins I ever collected when I initially charted my path in the hobby back in 1992, and it's by far the coin series I'm most often asked about from readers here at The Fun Times Guide.
If you want to know what your U.S. penny is worth, then read on!
Here are the most important types of Lincoln pennies you should be keeping:
43 Most Valuable Pennies — By Date
So now that you have a good idea of which types of pennies to keep, you're probably wondering about specific dates.
Well, here's a cheat sheet of the most valuable pennies to keep. Get ready… it's a long list!
The penny dates listed below are worth more than just a few cents (unlike most of the ones referenced above).
These are the rarest and most valuable pennies that are worth more than $1 apiece:
1909 — $3 and up
1909 VDB — $10 and up
1909-S — $80 and up
1909-S VDB — $700 and up
1910-S – $15
1911-D – $5
1911-S – $40
1912 – $1
1912-D – $6
1912-S – $20
1913-D – $3
1913-S – $12
1914-D – $175
1914-S – $20
1915 – $1.50
1915-D – $2
1915-S – $20
1916-D – $1
1916-S – $1.50
1921-S – $1
1922-D – $15
1922 plain – $500
1923-S – $2
1924-D – $30
1924-S – $1
1926-S – $5
1931-D – $4
1931-S – $100
1932 – $1.50
1932-D – $1
1933 – $1
1933-D – $2
1943-D boldly doubled mintmark – $10
1944 D/S – $125
1946-S/D – $35
1955 doubled die, obverse — $1,100
1970-S small date – $30
1972 doubled die – $250
1983 doubled die – $200
1984 doubled die – $150
1992-D close "AM" – $2,000
1995 doubled die – $25
1999 wide "AM" – $500
*Values are for problem-free coins in a grade of Good or better, and uncirculated for those dated 1959 and later.
As you'll notice, there are several dates missing in the list above.
The pennies that aren't on this list are worth only a nominal amount — usually between 3 cents and $1.
The list above also doesn't include proof Lincoln cents — which you wouldn't ordinarily find in circulation.
IMPORTANT: How To Determine The Grade Of A Coin
Other Valuable Pennies Worth Money
In addition to the pennies mentioned above, here are some other pennies worth money:
And here's my video explaining how to tell if you've got a valuable penny or not:
---
4 Places To Find Rare & Valuable Pennies
Do you know where to look for the most valuable pennies?
Here are 4 of the best places to find rare pennies:
READ NEXT: Most Valuable Nickels – Silver Nickels, Buffalo Nickels & Old Nickels You Should Save!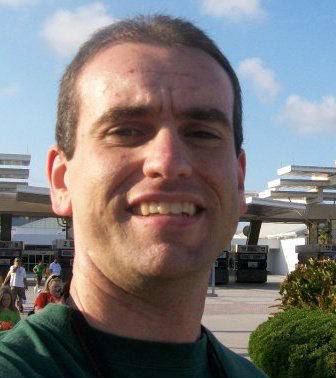 I'm the Coin Editor here at TheFunTimesGuide. My love for coins began when I was 11 years old. I primarily collect and study U.S. coins produced during the 20th century. I'm a member of the American Numismatic Association (ANA) and the Numismatic Literary Guild (NLG) and have won multiple awards from the NLG for my work as a coin journalist. I'm also the editor at the Florida United Numismatists Club (FUN Topics magazine), and author of Images of America: The United States Mint in Philadelphia (a book that explores the colorful history of the Philadelphia Mint). I've contributed hundreds of articles for various coin publications including COINage, The Numismatist, Numismatic News, Coin Dealer Newsletter, Coin Values, and CoinWeek. I've authored nearly 1,000 articles here at The Fun Times Guide to Coins (many of them with over 50K shares), and I welcome your coin questions in the comments below!