This post may contain affiliate links. If you buy thru these links, we may earn a commission at no additional cost to you.
---
Find a 1913 penny? Want to know how much it's worth?
Old 1913 pennies are scarce coins that range in value from a few cents to more than a few thousand dollars!
So… what's the difference between a common 1913 wheat penny and a  valuable one?
Below, I'm going to explain why 1913 Lincoln cents range in value so much. You'll also find out:
Whether 1913 wheat cents are rare or not
The current 1913 Lincoln penny value
How many 1913 pennies were made
1913 wheat penny errors you should be looking for
Who designed Lincoln wheat pennies
Fun trivia about 1913 Lincoln cents
Are 1913 Pennies Rare?
Finding 1913 Lincoln cents in pocket change is pretty hard these days — but they still occasionally turn up.
Since they're so hard to find, it's only natural to wonder if 1913 pennies are rare.
The general answer is no, 1913 Lincoln wheat cents aren't necessarily rare. In fact, nearly 100 million 1913 pennies were made (details below).
The 1913 pennies that were made at the Philadelphia Mint for circulation are the most common. You can tell which 1913 wheat pennies were made in Philly because they don't have a mintmark under the date on the obverse (heads side) of the coin.
1913 pennies struck at the US Mint facilities in Denver ("D" mintmark) and San Francisco ("S" mintmark) are far scarcer… and more valuable.
The special 1913 matte proof Lincoln cents struck at the Philadelphia Mint for coin collectors are among the scarcest of all 1913 Lincoln cents.
1913 Wheat Penny Value
Now, what you probably came here to find out… the current 1913 Lincoln penny value.
Here's a rundown on values for 1913 Lincoln cents:
1913 penny with no mintmark — worth 15 to 50 cents in well-worn condition. The 1913 Lincoln cent is very scarce in uncirculated condition, with values ranging from $75 for a typical specimen to more than $10,000 for one in gem uncirculated grade with full original "red" color.
1913-D penny — varies from $3 to $10 for a typical well-circulated example, to $150+ for average uncirculated pieces, and $3,000+ for especially nice uncirculated specimens.
1913-S penny — the scarcest of the 1913 business-strike pennies, it's worth $10 to $25 in well-worn grades to more than $200 in uncirculated condition.
FUN FACT: The 1913-S penny holds the record for the most valuable 1913 Lincoln cent ever sold! Someone paid $63,250 for a "Red" specimen graded Mint State-66 by Professional Coin Grading Service.
1913 matte proof penny — these special 1913 Lincoln cents  were struck by the Philadelphia Mint only for coin collectors. They feature especially nice, sharp strikes and matte surfaces. Only a couple thousand proof pennies were made in 1913. Today they're worth about $300 and up.
*Values listed above are for 1913 Lincoln cents with no signs of damage — including cleanings, holes, bends, heavy nicks, or other types of problems. 
IMPORTANT: Do You Know The Grade Of Your Penny?
To determine the true value of your 1913 penny, you first need to know what condition (or grade) your coin is in.
Grab a coin magnifier and a copy of the U.S. Coin Grading Standards book. Then, watch this video to see how to grade coins yourself at home:
---
Are There Any 1913 Penny Errors?
There are only a few 1913 error pennies known to exist.
While there are no 1913 doubled die pennies (or "double dies" as some incorrectly say), there are a few other types of 1913 wheat penny errors to search for:
1913 off-center pennies — These were struck a little askew, leaving blank crescents on the coin. Some of these errors are off only 5% or 10%, while others may be off by 50% or more. A 1913 cent just a little off center (like 5%) could be worth $10 to $20, while more dramatic off-center strikes have sold for hundreds of dollars.
1913 wheat pennies with die cracks or die cuds — As coin dies age, cracks and chips can form. These result in a mirror-opposite raised crack on the coin. Collectors love these! A 1913 Lincoln penny with a die cud could be worth $100 to $200 or more, depending on the size and location of the cud on the rim. 1913 wheat pennies with die cracks range in value from $3 to $5 for a piece with a small die break to more than $100 for errors exhibiting large cracks in prominent locations — such as near Lincoln's face.
1913 Lincoln cents with repunched mintmarks — An error penny where the mintmark was punched at least twice and at slightly different angles or locations could be worth big bucks. 1913 repunched mintmark pennies are pretty scarce… but similar pieces have sold for $25 to $50 or more and are definitely worth looking for.
Additional 1913 penny errors include brockages, die caps, and many other types of errors. Though very difficult to find, these are valuable coins. Some are worth hundreds, even thousands of dollars — depending on the location of the error and the overall condition of the coin.
1913 Wheat Penny Facts
Old pennies have some interesting stories behind them — and that's true of 1913 Lincoln cents, as well.
Here are some cool facts about 1913 pennies:
The 1913 wheat penny was designed by Victor David Brenner. He was a popular sculptor who designed the Lincoln penny in 1909. The artist's initials, "VDB," can be found on the reverse (tails side) of a select number of 1909 pennies. Sadly for Brenner, many folks felt his initials were too prominent and ordered their removal. Weeks after the first 1909 pennies rolled off the presses, VDB was gone. Brenner's initials were restored to the obverse (heads side) of the Lincoln cent in 1918. To this day, you can still find the VDB initials under Lincoln's shoulder.
Wondering how many 1913 Lincoln pennies were made? Here's how many 1913 Lincoln pennies were made and which U.S. Mint facility they came from:

1913 no mintmark penny (Philadelphia) — 76,532,352 minted
1913-D penny (Denver) — 15,804,000
1913-S penny (San Francisco) — 6,101,000
1913 proof penny (Philadelphia) — 2,848

The wheat stalks on 1913 pennies represent national prosperity. Upon its release in 1909, the wheat penny design became very popular with the public and remained on the Lincoln cent until 1958. In 1959, wheat pennies were replaced by Lincoln Memorial pennies.
More Info About Valuable Old Pennies
In addition to the links I've included above, here are some of our other articles about valuable pennies: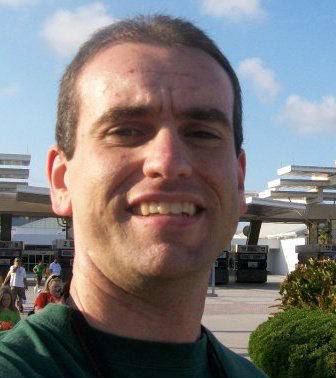 I'm the Coin Editor here at TheFunTimesGuide. My love for coins began when I was 11 years old. I primarily collect and study U.S. coins produced during the 20th century. I'm a member of the American Numismatic Association (ANA) and the Numismatic Literary Guild (NLG) and have won multiple awards from the NLG for my work as a coin journalist. I'm also the editor at the Florida United Numismatists Club (FUN Topics magazine), and author of Images of America: The United States Mint in Philadelphia (a book that explores the colorful history of the Philadelphia Mint). I've contributed hundreds of articles for various coin publications including COINage, The Numismatist, Numismatic News, Coin Dealer Newsletter, Coin Values, and CoinWeek. I've authored nearly 1,000 articles here at The Fun Times Guide to Coins (many of them with over 50K shares), and I welcome your coin questions in the comments below!