This post may contain affiliate links. If you buy thru these links, we may earn a commission at no additional cost to you.
---
Die break error coins are scarce and valuable collectibles.
So, what exactly is a die break?
Are die breaks and die cracks different?
What about cud error coins? 
Today we'll take a look at coins with die cracks and die cuds (also known as die breaks) and explain:
What to look for on these error coins
How these varieties of error coins are made
How much die break coins are worth
Ready to go on a search for some neat error coins?
Okay… break out your loose change, a 5x-power magnifier glass, and let's have a look!
Following is the ultimate list of die break error coins to look for.
What Are Die Breaks & How Are They Made?
A coin die imprints a design on a blank coin. Dies are made to strike tens of thousands of coins before becoming too worn to use any further.
Sometimes, coin dies begin showing signs of heavy use before US Mint officials can remove the die and replace it with a new one.
When dies become overly worn and brittle, they usually exhibit wear through minor lines, cracks, and other oddities that form on the die.
Once these die breaks develop, they're transferred onto the coins — often creating raised (sometimes jagged) lines known as die cracks.
As the die breaks grow, so can the size, length, and magnitude of the error.
Depending on the size and location of the die crack (or die break), these error coins may be worth anywhere from a couple dollars to several hundred dollars — or more!
Here's the list of die break error coins to look for…
Types Of Die Break Error Coins
Die breaks come in many different forms. Coin collectors have classified these various types of die breaks as distinct varieties, including: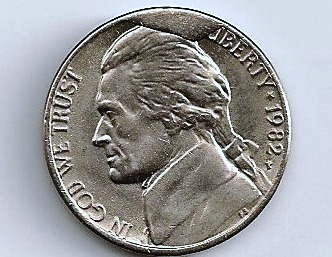 By the way, some coin collectors passionately disagree on the definitions behind one type of die break error versus another. This is particularly true regarding what constitutes a cud versus a die chip / interior die break.
As interest in error coins continues growing, coin collectors may develop even more classifications for die breaks.
Here's a good example of a Lincoln cent with die cracks:
---
Are Coins With Die Breaks, Cracks, And Cuds Rare?
While all error coins are by definition rare, die breaks, die cracks, and cud errors are among the more common error coins.
The scarcest ones are generally those that are larger in size or more dramatic in appearance. That's partly because:
Large die breaks, cracks, and cuds were made far less frequently.
Those that were produced were often caught by the US Mint's quality control team.
So, in general… dramatic appearance, large size, and prominent location on a coin are marks of "rarer" die cracks, breaks, and cuds.
Coins With Die Breaks That Are Popularly Collected
Interest in die breaks varies from collector to collector. Some die breaks are classified as individual varieties that are collected within a particular coin series.
Perhaps this is most strongly the case with the ever-popular Morgan dollars and Peace dollars. These old silver dollars are classified by collectors based on the presence of certain die anomalies — including die breaks.
Morgan and Peace dollar classifications were first popularized by Leroy C. Van Allen and A. George Mallis in their book, The Comprehensive Catalog and Encyclopedia of Morgan and Peace Dollars — and the varieties are shorthanded as "VAMs" (a combination of the initials of Van Allen and Mallis' last names).
VAM Morgan and Peace dollars, many of which are classified solely on the basis of die breaks, can range in value from $50 to several thousand dollars.
Another popular type of die break involves a raised blob of metal in between the letters "B" and "E" in "LIBERTY" on Lincoln pennies.
These are called "BIE" errors, or BIE Lincoln cents and are also highly collectible. Many range in value from $5 to $50 …and up.
How Much Are Die Break Error Coins Worth?
As with many types of error coins, values for die breaks largely depend on the size, location, and magnitude of the error. The larger, more prominent, or more intrusive the die break, typically the more that coin is worth.
Determining whether you have a die crack coin valued at $5 or an especially valuable error coin worth $100 will depend on the following:
Where the die break is located
How big the die break is
If that die break is classified as a rarity by error coin specialists
If that particular variety is sought by many collectors 
It's normally fair to presume any die break coin is worth more than the same coin without a die break.
As stated earlier, coins with die breaks fall within a broad spectrum of values — ranging from only a couple dollars to hundreds of dollars or more.
So, the value of coins with die breaks is usually best evaluated on an individual, sight-seen basis.
More Info About Error Coins
In addition to the links I've included above, here are some other resources to help you better understand error coins, plus some additional error coins to look for as well: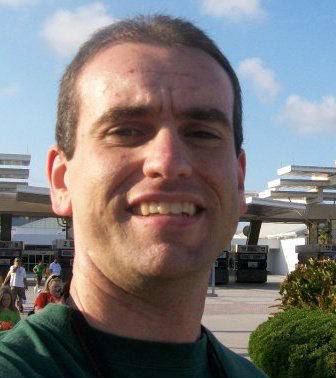 I'm the Coin Editor here at TheFunTimesGuide. My love for coins began when I was 11 years old. I primarily collect and study U.S. coins produced during the 20th century. I'm a member of the American Numismatic Association (ANA) and the Numismatic Literary Guild (NLG) and have won multiple awards from the NLG for my work as a coin journalist. I'm also the editor at the Florida United Numismatists Club (FUN Topics magazine), and author of Images of America: The United States Mint in Philadelphia (a book that explores the colorful history of the Philadelphia Mint). I've contributed hundreds of articles for various coin publications including COINage, The Numismatist, Numismatic News, Coin Dealer Newsletter, Coin Values, and CoinWeek. I've authored nearly 1,000 articles here at The Fun Times Guide to Coins (many of them with over 50K shares), and I welcome your coin questions in the comments below!