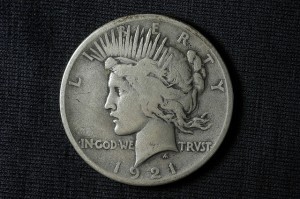 Some beginning coin collectors may view Peace dollars  the "other silver dollar." That is, these later silver coins may not be quite as widely known by novices as the Morgan dollar.
However, if you think the Peace dollar doesn't have its own following, then you may want to think again. Peace dollars are just one of many non-Morgan silver dollars that are well loved among coin collectors.
When the Morgan dollar officially ended its run in 1921, there was a coin design ready to replace it – Anthony de Francisci's Liberty head.
The Peace dollar features a bust of Miss Liberty wearing a crown reminiscent of that upon the Statue of Liberty in New York Harbor.
On the reverse of the Peace dollar is a regal-looking American bald eagle standing on a ledge as it looks out upon a sunrise. PEACE is inscribed under the eagle.
Peace dollars have the same overall specifications as Morgan dollars –  a diameter of 38.1 millimeters and 26.73-gram weight.
What is the Value of a Peace Dollar
Many want to know how much their Peace dollars are worth. That all depends on a few things:
Its grade
Its date
The prevailing bullion price of silver
You know your coin is a very common one if you have a:
1922 Peace dollar
1923 Peace dollar
1924 Peace dollar
1925 Peace dollar
1926 Peace dollar
The value of any of these Peace dollars is usually around whatever the equivalent amount of silver is. So, with Peace dollars having a little less than one ounce of silver in them, if the value of silver is $40 an ounce, your Peace dollar has a value of around $30 to $35. Its value increases, however, if it's in an uncirculated grade. Uncirculated Peace dollars can have values of $40 to 50 or more.
The scarcest dates are the:
1921 Peace dollar
1928 Peace dollar
1934-S Peace dollar
The most expensive of these is the 1928 Peace dollar. Easily worth $400 and up in lightly worn grades, this is considered the key date for this series. The 1921 has a higher relief than the other dates (except for some extremely rare 1922 Peace dollars which also have a high relief). 1921 Peace dollars are worth around $100 and up. Meanwhile, 1934-S Peace dollars have a value of around $45 to $50 and up.
Peace dollars of any other date have a value of around $40 and up.
When Was the Last Peace Dollar Made?

The last official striking of a Peace dollar came in 1935. However, in 1964, the United States Mint in Denver began striking Peace dollars once more when there was a plan to begin making dollar coins again.
Nevertheless, the plan was scrapped and the United States Mint promptly melted all 1964 Peace dollars that were made.
Some speculate that the 1964-D Peace silver dollar is still in existence. However, none officially exist. If there are any remaining, they are presently illegal to own.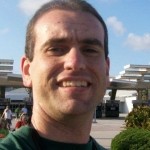 I'm a roller coaster junkie, a weather enthusiast, a frequent traveler, and a numismatist. My love for coins began when I was 11 years old. I primarily collect and study U.S. coins produced during the 20th century. I'm a member of the American Numismatic Association (ANA) and the Numismatic Literary Guild (NLG). I've also been studying meteorology and watching weather patterns for years. I enjoy sharing little-known facts and fun stuff about coins, weather, travel, health, food, and living green… on a budget.
...