Most U.S. coins are legal tender and perfectly OK to own. But there are a few coins the U.S. government revoked after making and would seize if you owned them. The 1964-D Peace silver dollar is one of those coins.
The last official Peace dollars rolled out of the U.S. Mint in 1935. As the remaining supply of silver dollars kept in government vaults waned in the early 1960s, the government decided it was time to make some more silver dollars to satisfy demand.
The Denver mint was ordered to strike millions of 1964 Peace silver dollars to put into circulation — and many were made.
However, the government apparently decided not to follow through with this plan and required any and all 1964-D Peace dollars that had been made destroyed.
The question remains, however, if any 1964-D Peace dollars remain, where are they?
Nobody will ever likely tell. After all, it's presently illegal to own any 1964-D Peace dollars.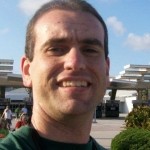 Author:
Joshua McMorrow-Hernandez
I'm a roller coaster junkie, a weather enthusiast, a frequent traveler, and a numismatist. My love for coins began when I was 11 years old. I primarily collect and study U.S. coins produced during the 20th century. I'm a member of the American Numismatic Association (ANA) and the Numismatic Literary Guild (NLG). I've also been studying meteorology and watching weather patterns for years. I enjoy sharing little-known facts and fun stuff about coins, weather, travel, health, food, and living green... on a budget.