Today, everything's about social networking.
No matter what your hobby, occupation, or interest, you likely belong to a social networking site or are looking for ones that cater to your wants.
Like everything else, coin collecting has long been online.
Coin collectors make up quite a large number of people. Millions of people actively collect coins. Coin collecting clubs are still around and remain popular, but we now also have social network sites to bring us all together so we can:
Talk about coins
Show off photos of our coins
Help each other find out and enjoy more about the hobby we love
Let's take a look at some of the coin collecting social network sites available:
CoinTalk: An online forum for coin collectors to discuss all aspects of coin collecting. The community is made up of thousands of numismatists who love to answer questions about coins and discuss current coin news.
Collectors' Society: This is an online forum devoted to coin collectors as well as paper currency and comic book collectors. Collectors' Society is composed of tens of thousands of hobbyists devoted to their favorite pastimes.
Coin Community: A place to discuss all types of aspects of coin collecting, numismatics, and your favorite coin topics.
My Coin Collecting: This site is devoted to bringing coin collectors together through active message boards dedicated to all types of coin collecting topics.
The Fun Times Guide To Coins On Facebook: Don't forget we're on Facebook! Check out the latest in coin collecting and don't forget to 'like' our page so you can join in on the discussions and fun.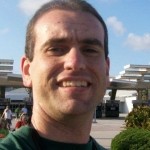 Author:
Joshua McMorrow-Hernandez
I'm a roller coaster junkie, a weather enthusiast, a frequent traveler, and a numismatist. My love for coins began when I was 11 years old. I primarily collect and study U.S. coins produced during the 20th century. I'm a member of the American Numismatic Association (ANA) and the Numismatic Literary Guild (NLG). I've also been studying meteorology and watching weather patterns for years. I enjoy sharing little-known facts and fun stuff about coins, weather, travel, health, food, and living green... on a budget.