This post may contain affiliate links. If you buy thru these links, we may earn a commission at no additional cost to you.
---
Did you know there are many rare U.S. coins worth millions of dollars apiece?
What are your chances of finding these rare and valuable coins that are worth so much money?
How would you even know if you had one of these valuable coins?
Today I'm going to shed some light on the rarest and most valuable coins around — maybe you already have one sitting around somewhere and don't even know it!
10 Of The Rarest & Most Valuable U.S. Coins
Following are the top 10 most valuable coins ever sold. And, yes — they're all worth more than $1 million apiece!
1933 Saint-Gaudens Double Eagle
The United States banned the private ownership of most gold bullion in 1933 — just weeks after the U.S. Mint began striking 1933 $20 gold coins carrying the famous Miss Liberty design by renowned sculptor Augustus Saint-Gaudens.
In compliance with the gold recall, all 1933 Saint-Gaudens gold coins were supposed to be melted. But a few escaped the U.S. Mint. One of them was bought by King Farouk of Egypt, who was quite the coin collector.
After King Farouk was deposed, his 1933 Saint-Gaudens double eagle went missing for four decades before turning up in the hands of a notable coin dealer. He and the U.S. Secret Service, tasked with confiscating all 1933 Saint-Gaudens double eagles (because they are illegal to own), struck a deal to legalize the King Farouk specimen and sell it at auction.
When the coin first hit the auction block in 2002, it took $7.59 million to become the most valuable coin sold. Eventually, that piece lost the "most valuable coin" title to other rarities (some mentioned below).
Fast-forward to 2021, when that same 1933 Saint-Gaudens double eagle was sold again. When it crossed the auction block the second time, it fetched $18,872,250 — to reclaim the title as the world's most valuable coin!
1794 Flowing Hair Silver Dollar
The 1794 Flowing Hair dollar was the first type of silver dollar the U.S. Mint ever struck for commerce.
The very very first specimen of these 1794 Flowing Hair silver dollars (or what is believed to be the very first one, anyway) sold for a whopping $10,016,875 in 2013!
1787 Brasher Doubloon
The Brasher Doubloon is a rare type of privately minted gold coin that was struck in the early years of the Federal United States government by New York goldsmith (and friend of first U.S. president George Washington) Ephraim Brasher.
These early gold coins routinely sell for 7 figures nowadays. One of the most valuable of these sold for $9,360,000 in 2021.
1804 Draped Bust Silver Dollar
The first of these rare silver dollars was struck years after its "1804" date in the mid-1830s. It was offered in sets of coins intended as diplomatic gifts to heads of state overseas.
A small number of restrikes were later made — with 15 of these 1804 silver dollars made in total.
The original 8 (known as Class I 1804 dollars) are among the most coveted.
The 1804 silver dollar, widely known as "The King of American Coins," has lived up to its name over the years. The first example to cross the million-dollar threshold traded in 1999 for $4,140,000 — then claiming the throne as the world's most valuable coin. Other examples sold since have all hammered for over $1 million.
1861 Paquet Reverse Double Eagle
The Liberty Head double eagle coin weighs in at nearly 1 ounce, and is recognized by many as a quintessentially classic gold coin.
While Liberty Head $20 gold coins were produced for circulation from 1850 through 1907, some are exceptionally rare — such as the 1861 Paquet Reverse.
This rare coin commanded $1,610,000 in 2006 and has since become a multimillion-dollar treasure with auction records exceeding $7 million.
1885 Trade Silver Dollar
The 1885 Trade dollar is believed to have been made under clandestine terms. It was never officially recorded by the U.S. Mint, as far as documents known today can show.
But they're legal to own and extremely rare. Only 5 are known to exist.
The 1885 Trade dollar first eclipsed the million-dollar mark in 2004, and upon another sale in 2019 it traded hands for $3,960,000!
1913 Liberty Nickel
The first rare coin to ever cross the million-dollar threshold wasn't a silver dollar, and it wasn't a gold coin. It was a nickel!
Specifically, it was the 1913 Liberty nickel — which was made under suspicious origins. There are just 5 known specimens.
When a specimen sold in 1996 for $1,485,000, it broke the records of being the first million-dollar coin sold in public auction — and notched itself as the most valuable coin in the world at the time!
On the rare occasion that 1913 Liberty Nickels come up for auction these days, they always sell for well over $1 million!
1894-S Barber Dime
Only 24 Barber dimes were minted at the San Francisco Mint in 1894, all in proof format — a special method of manufacture that results in shiny coins with lots of sharp details.
The 1894-S Barber dime remains one of the most popular rarities on the American coin collecting scene — with specimens routinely trading for over a million dollars since the 2000s.
Among the best results is $1,997,500 for an 1894-S Barber dime that crossed the auction block in 2016.
1854-S Liberty Head Half Eagle
From an already tiny mintage of just 268, there are only 3 known specimens of the 1854-S Liberty Head half eagle floating around today. And they don't hit the auction block very often!
After the sale of one example in 1982 (which earned $187,000), none came across the public sale floor again until 2018. At that time, the 1854-S Liberty Head half eagle sold for $2,160,000.
Amazingly, two other offerings followed in short succession (as if they came out of the woodwork), selling at slightly lower prices.
1822 Capped Bust Half Eagle
Here's another gold half eagle coin that doesn't see the light of day on the auction block very frequently.
Only three of the 1822 Capped Bust half eagles are known to exist. Just one specimen is obtainable by private coin collectors. The other two are housed in the Smithsonian's National Numismatic Collection.
No wonder when the 1822 $5 gold coin was offered for sale in 2021 (for the first time in years) it took home an astounding $8,400,000!
What Are The Chances Of Finding Rare Coins Worth Millions Today?
Most all of us dream of finding that one coin in our pocket change or piggy bank that is worth Moon money — $1 million, $2 million, or more.
Think of what that kind of money can do…
It's a life-changing sum of money. For many of us, a 7-figure payout might mean buying a home outright with cash or paying off a mortgage in full, eliminating all other debts, and potentially being able to retire or semi-retire — maybe even years or decades earlier than expected!
Or perhaps you could start that business you always wanted to launch. Or travel the world.
Certainly, it's enough to put away much of it in an individual retirement account or annuity for payouts later in life.
The possibilities are limitless and seem just realistic enough that the prospect of finding that uber-valuable coin in circulation keeps us searching our pocket change day after day.
The reality is that all of the coins we've featured here, while worth millions of dollars, are essentially impossible to find in circulation. There's basically no chance that someone who owns these coins is going to philanthropically drop one of these pieces into circulation to give another person the chance of striking it rich like that. And that's not being said out of cynicism — it's just a logical point.
There's a very good chance that even if someone spent, say, a 1913 Liberty nickel that nobody who encountered it would recognize its value! As much as we wish everyone in the country — the world — would read this article, the fact of the matter is most people don't really know anything about collectible coins.
So, the risk of someone giving up potentially $1 million, $3 million, or $5 million like that only to have the coin potentially get lost in circulation or even destroyed by careless hands is not really charitable in the overarching scheme of things.
That same hypothetical good Samaritan would do much better to sell the ultra-rare coin at auction to a collector who really wants it — and will pay big money for the chance to own it — and then turn around and donate that money to good causes that will help many people.
And if selling a coin collection to give the money to charity sounds like a far-fetched kumbaya pipe dream, think again. It happens all the time. One of the more recent examples is the sale of the Harry W. Bass, Jr. Collection — which was owned by the wealthy Texas businessman Harry W. Bass, Jr. and donated to the American Numismatic Association, where it was on public display for more than 20 years at the Money Museum in Colorado Springs, Colorado. In 2022, the Harry W. Bass, Jr. Foundation decided to sell the collection and use all proceeds from the sale of the multimillion-dollar collection to fund Dallas-area charities that were important to the late Bass.
See? It's important to have faith in humanity!
Even if your chances of finding a million-dollar coin in spare change are essentially nil, there are still many coins worth more than face value out there!
If you've got a bit of luck on your side and know what you're looking for, you're all but sure to find a rare, valuable coin in circulation sooner or later.
Good luck!
---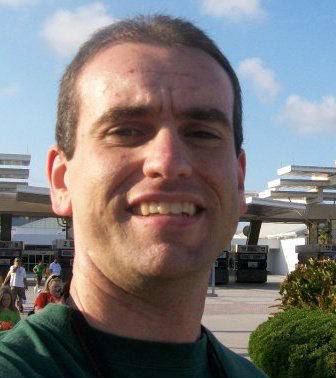 I'm the Coin Editor here at TheFunTimesGuide. My love for coins began when I was 11 years old. I primarily collect and study U.S. coins produced during the 20th century. I'm a member of the American Numismatic Association (ANA) and the Numismatic Literary Guild (NLG) and have won multiple awards from the NLG for my work as a coin journalist. I'm also the editor at the Florida United Numismatists Club (FUN Topics magazine), and author of Images of America: The United States Mint in Philadelphia (a book that explores the colorful history of the Philadelphia Mint). I've contributed hundreds of articles for various coin publications including COINage, The Numismatist, Numismatic News, Coin Dealer Newsletter, Coin Values, and CoinWeek. I've authored nearly 1,000 articles here at The Fun Times Guide to Coins (many of them with over 50K shares), and I welcome your coin questions in the comments below!