This post may contain affiliate links. If you buy thru these links, we may earn a commission at no additional cost to you.
---
America's silver dollar goes back a long way — 1794, to be exact.
The first silver dollar ever produced in the United States was the Flowing Hair dollar.
The Flowing Hair silver dollar is a rare coin that marks the beginning of America's official production of the dollar — which is our nation's base unit of currency.
Flowing Hair Dollars Are Rare
When those first Flowing Hair dollars were released in 1794, there weren't many to go around.
At first, presses at the United States Mint really couldn't produce silver dollars very quickly, and less than 2,000 were made in 1794. (Only a fraction of them remain.)
By the next year, minting capacity had improved. and 160,000 Flowing Hair dollars were released in 1795.
However, by the end of 1795, another version of Miss Liberty had appeared on the silver dollar: the Draped Bust design features a more mature-looking version of Liberty.
So the Flowing Hair dollar had a very short run — only from 1794 to 1795.
The Flowing Hair Dollar Design
So, who designed the flowing hair dollar coin?
Thought you'd never ask.
It was Robert Scot. He was the U.S. Mint's first chief engraver.
He designed a number of other U.S. coins, too:
Liberty Cap & Draped Bust half cents
Draped Bust large cent
Flowing hair & Draped Bust half dimes
Draped Bust quarter
Right-facing Capped Bust quarter gold eagles ($2.50), half eagles ($5), and eagles ($10)
Whew, that's quite a list of coins that Scot designed!
Without a doubt, he designed a number of coins that numismatists today love collecting.
Flowing Hair Dollar Values
Hopefully, you have a few extra dollars set aside for collecting Flowing Hair dollars.
For most coin collectors, they are simply too expensive to collect.
However, most coin collectors who are dedicated to assembling a set of American silver dollars try to obtain at least one Flowing Hair Dollar coin.
There are even a few coin collectors who try to find each of the several design varieties that exist in this short-running series.
Let's look at the approximate values for Flowing Hair dollars in a grade of Good-4:
1794 $58,000
1795 3 leaves under each wing of the eagle $1,400
1795 2 leaves $1,750
1795 with a silver plug in the coin $4,000
Tips For Collecting Flowing Hair Dollar Coins
Like all of the early American dollars (those with dates of 1794 through 1804), Flowing Hair dollars are highly scarce — and they're collectible in all conditions!
However, don't be in a hurry to buy the first Flowing Hair dollar you can afford.
I mean, it's easy to be tempted to buy a Flowing Hair dollar with a hole smack dab in the center simply because it's in your budget (or close enough to it that you can justify buying it). But quality matters.
You'd be far better off holding onto your money until you can find a piece that doesn't have holes, isn't bent, and has decent color.
Occasional rim nicks and minor gouges on any early silver dollar, especially in the lower grades, are generally accepted by most numismatists.
But if you can find a Flowing Hair dollar without any sign of damage, go for it! Those are very hard to come by and will bring you more money should you ever decide to sell it.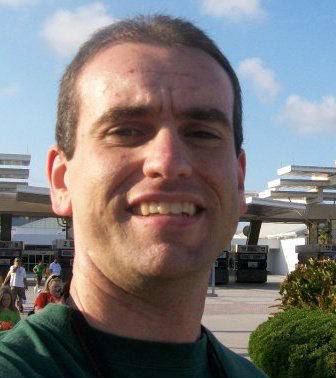 I'm the Coin Editor here at TheFunTimesGuide. My love for coins began when I was 11 years old. I primarily collect and study U.S. coins produced during the 20th century. I'm a member of the American Numismatic Association (ANA) and the Numismatic Literary Guild (NLG) and have won multiple awards from the NLG for my work as a coin journalist. I'm also the editor at the Florida United Numismatists Club (FUN Topics magazine), and author of Images of America: The United States Mint in Philadelphia (a book that explores the colorful history of the Philadelphia Mint). I've contributed hundreds of articles for various coin publications including COINage, The Numismatist, Numismatic News, Coin Dealer Newsletter, Coin Values, and CoinWeek. I've authored nearly 1,000 articles here at The Fun Times Guide to Coins (many of them with over 50K shares), and I welcome your coin questions in the comments below!