This post may contain affiliate links. If you buy thru these links, we may earn a commission at no additional cost to you.
---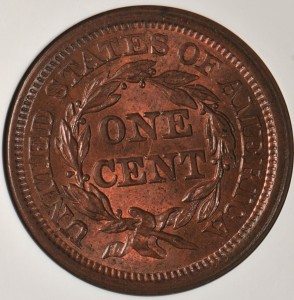 Do you know what a large cent is?
Many people don't.
When some people find out just what a large cent is, they are likely to do a double-take, as they can't imagine having to carry too many around in their pocket!
What are large cents and why are they so sought after?
What Are Large Cents?
In 1793, among the very first coins the United States Mint ever struck was a one-cent coin.
But the "pennies" of yesterday were not like the pennies of today.
These early pennies were nearly the size of today's half dollar. Large cents range in size from 27-29 millimeters.
Until 1857, the United States Mint produced these large-size pennies, usually referred to in the coin collecting world as "large cents."
Many Designs For Large Cents
Large cents have been struck bearing several different designs. There were a number of intentional design changes to large cents over the years.
One of the main factors that contributes to numerous minor varieties among the oldest of U.S. coins is the hand-involvement that was responsible for many aspects of coin production.
In all, there are dozens of design and variety combinations among the large cents.
Coin collectors have been enthusiastically collecting large cents since the 19th century. Large cents have continued to maintain a strong popularity among many numismatists to this day.
Large Cents Values
Here are the basic designs and their "type" values (the lowest price ranges for an example coin of a particular design).
Retail prices are current as of September 2008 according to the Professional Coin Grading Service (PCGS).
Low-end prices are for About-Good-3 coins; high end are for Mint-State-65 for all 1793 and 1794-1796 cents. For Draped Bust large cents and after, prices range from the low end of Good-4 to Mint-State-65.
1793 Chain Large Cent ($4,750-$450,000)
1793 Wreath Large Cent ($1,350-$275,000)
1793 Liberty Cap Large Cent ($3,700-$785,000)
1794-1796 Liberty Cap with Denticled Border Large Cent ($200-$110,000)
1796-1807 Draped Bust Large Cent ($68-$35,000)
1808-1814 Classic Head Large Cent ($58-$30,000)
1816-1839 Coronet Head Large Cent ($26-$1,500)
1839-1857 Braided Hair Large Cent ($24-$875)
Again, these are retail prices for the lowest-priced, most common dates for each design. Coins of particularly nice quality will be worth more, and damaged coins will be worth less. Scarcer coins will be worth more.
Large Cents Replaced
As the value of the cent decreased, so did the public's tolerance for carrying around pockets and purses full of these heavy, large cents.
In 1856, the U.S. Mint struck the first pennies of the current 19-millimeter size.
By 1857, the large cent was phased out and, eventually faded away from circulation.
More About Large Cents
There are many great resources for finding out more about large cents: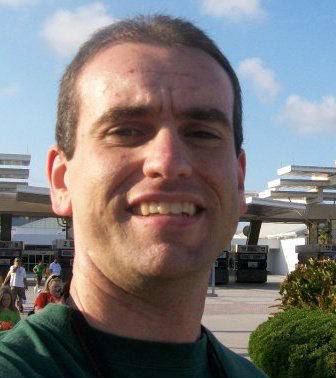 I'm the Coin Editor here at TheFunTimesGuide. My love for coins began when I was 11 years old. I primarily collect and study U.S. coins produced during the 20th century. I'm a member of the American Numismatic Association (ANA) and the Numismatic Literary Guild (NLG) and have won multiple awards from the NLG for my work as a coin journalist. I'm also the editor at the Florida United Numismatists Club (FUN Topics magazine), and author of Images of America: The United States Mint in Philadelphia (a book that explores the colorful history of the Philadelphia Mint). I've contributed hundreds of articles for various coin publications including COINage, The Numismatist, Numismatic News, Coin Dealer Newsletter, Coin Values, and CoinWeek. I've authored nearly 1,000 articles here at The Fun Times Guide to Coins (many of them with over 50K shares), and I welcome your coin questions in the comments below!