Where were you in 1856? OK, consider that a trick question.
But can you tell me where the small penny was in 1856?
How about you answer that with 'first being minted for mass circulation!'
That's right. The small cent was officially struck for the first time in 1856, and that means this iconic coin is now over 155 years old.
Let's take a brief look at the small penny and some of the rare pennies that'll keep you searching your pocket change and coin dealers' cases for an example of your very own.
Over 150 Years Of Small Pennies
We call the pennies of today a 'small' cent because there are also 'large' cents — which preceded the smaller one-cent denomination and was last struck in 1857.
The large penny, as is the case for the one-cent denomination, had been in production since 1793.
However, as inflation made the value of the penny less and less, the lack of tolerance for having to carry around many large cents only grew and grew.
Hence, the end of the large cent and the beginning of a legacy of small pennies that continues to this day.
The Flying Eagle Cent Started It All

The first small penny to be officially struck for circulation was the 1856 Flying Eagle cent. The Flying Eagle cent didn't last long as a design. In fact, the last was struck in 1858.
However, the Flying Eagle penny will forever hold the distinction as the first small cent produced in the United States and is a favorite coin among collectors.
Today, due to the coin's very short, 3-year run, Flying Eagle pennies are often collected along with Indian Head cents, which succeeded the Flying Eagle penny in 1859.
Flying Eagle cents usually cost around $30 to $50 for a decent, worn specimen. Corroded and damaged examples can be had for less.
Indian Head Cents
In 1859, the small penny began a 50-year journey with the Indian Head cent.
It's safe to say that the Indian Head cent has grown to enjoy a near-legendary status in American lore. Nearly everybody knows of the Indian Head cent and, even more importantly for the series, nearly everyone wants to have an example of this coin.
In general, you have to comb grey hair to ever remember a time when finding an Indian penny in pocket change was a reasonable possibility. While the last Indian Head penny was minted in 1909, it was still a fairly common occurrence to spot Indian cents in circulation right into the 1950s and 1960s.
Today, finding an Indian Head penny is a rare and novel find in circulation (though some still do turn up), so most people looking for an example of their own have to turn to coin dealers to buy one.
Even still, an Indian Head cent is not, in and of itself, a rare coin. Many were made by the millions. Worn specimens can be bought for under $5.
Lincoln Cents
And now we come to the Lincoln cent — the longest running obverse design in United States coinage history.
First minted in 1909 and designed by Victor David Brenner, the Lincoln cent has grown to become an icon all its own. People around the world recognize the Lincoln penny, and nearly everyone alive in this nation today was born during the series' run.
It's pretty hard to imagine the world without the Lincoln cent, though there are people out there who would like it gone. Why? Well, for one, it costs nearly 2 cents to mint each penny. Many pennies never make it past one or two transactions, since so many are squirreled away in jars and piggy banks. Too many Lincoln cents are discarded or destroyed because they make subjects for cheap science experiments, aren't worth enough in some people's eyes to save, or are simply a nuisance.
Still, though, this is the penny we're talking about — a denomination that dates back centuries and was born in England.
"A penny saved is a penny earned" ~ Benjamin Franklin
Rare Pennies
Many pennies are worth far more than a single cent. In fact, there are several that'll bring you hundreds of dollars… or more.
This list isn't inclusive of all the scarce pennies, but it's a good look at the most valuable and rare pennies coin collectors vie for.
*Values are approximate and are for coins in Good-4 grade unless otherwise indicated.
1856 $6,500
1877 $800
1888/7 $2,600
1909-S (Indian Head) $475
1909-S VDB (Lincoln) $750
1909-S (Lincoln) $100
1914-D $225
1922 plain $700
1931-S $100
1943 copper (Extremely Fine) $50,000 to $100,000
1944 steel (Mint State) $100,000
1955 doubled die $950
1969-S doubled die (Mint State) $50,000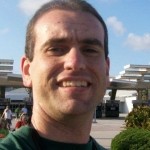 Author:
Joshua McMorrow-Hernandez
I'm a roller coaster junkie, a weather enthusiast, a frequent traveler, and a numismatist. My love for coins began when I was 11 years old. I primarily collect and study U.S. coins produced during the 20th century. I'm a member of the American Numismatic Association (ANA) and the Numismatic Literary Guild (NLG). I've also been studying meteorology and watching weather patterns for years. I enjoy sharing little-known facts and fun stuff about coins, weather, travel, health, food, and living green... on a budget.