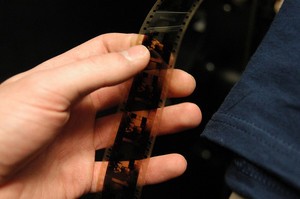 Looking for some good movies featuring coins or coin collecting?
Well, you're in luck!
There are plenty of good films where coins and coin collections are the unbilled actors.
Check out these 5 films that are sure to find their way to your list of blockbuster faves!

Coin Collections In The Movies
Would you ever believe how many popular films coin collections and coins play a feature role?
I've gone down my list of several films where coins feature a prominent role and selected 5 of the best movies where coins are a player alongside some very famous actors.
Check out this list below:
*Spoiler alert! Because I must discuss some plot details to describe how coins figure into the stories, I'll be having to give away a few aspects of the story that a general summary may not normally include.
Dear John (2010; 108 Minutes)
This drama features John (Channing Tatum), a young soldier who returns home on leave and falls in love with Savannah (Amanda Seyfried), a college student on spring break.
How do coins figure in Dear John? Pretty significantly, actually. you see, John's father is a shut in whose only passion in life is his coin collection. In fact, early in the film, we see John reminiscing about a boyhood trip to the United States Mint.
After their springtime fling, John returns to service and learns that Savannah has married Tim, a man who has cancer and must rely on an expensive drug to fight his illness. Meanwhile, John's father passes away. The young man sells most of his father's coin collection and uses the proceeds to pay for Tim's cancer treatment.
Dennis the Menace (1993; 94 Minutes)
The blond-haired trouble maker who starred in the comic strips for decades was featured in a live-action film in the 1990s.
This clever movie features all the characters from the long-running cartoon and portrays the lukewarm-at-best relationship between Dennis (Mason Gamble) and Mr. George Wilson (Walter Matthau).
When Dennis' parents must go on a business trip, the Wilsons (or, rather, Mrs. Wilson) becomes the only babysitter willing to watch over the mischievous young boy. While Dennis spends his days at the Wilson's house, he learns of Mr. Wilson's coin collection.
While Dennis and Mr. Wilson never really get along too well throughout most of the film, the boy becomes the man's hero when the young, slingshot-armed lad rescues the gold coins from Switchblade Sam (Christopher Lloyd), the transient thief who also kidnaps Dennis.
Getting Even With Dad (1994; 109 Minutes)

Raymond "Ray" Gleason (played by Ted Danson) is a man who figures the only way he can fund his dream of owning a bakery is to steal thousands of dollars in rare coins from The Professional Coin Grading Service (PCGS).
While Ray and his accomplices are successful in carrying out the heist, there's a major roadblock standing between Ray and his bakery — his estranged son, Timmy (Macaulay Culkin). Timmy demands that he and his dad spend more time together as the story progresses.
To ensure his dad makes more time for him, Timmy hides the stolen coins and will not reveal where they're hidden until the two finally spend some quality time together. With the police on the trail, Ray and Timmy wind up bonding, but Timmy will not relent on trying to make his dad do the right thing by giving up the coins he stole.
Throw Momma From the Train (1987; 88 Minutes)

This comedy stars Danny DeVito and Billy Crystal — two men who are out to murder the women who make their lives miserable. Larry (Crystal) is an author and writing coach whose ex-wife is making big bucks off the book he wrote. One of Larry's students, Owen (DeVito) offers to murder Larry's ex-wife if, in exchange, Larry does away with Owen's terrible mom.
Larry doesn't believe Owen is serious but soon learns his new friend wasn't joking and has already done his part of the evil deed.
Throughout the film, we acquaint ourselves with the primary players, including Larry, who has a coin collection filled with sentimental pieces that he acquired along the way.
American Buffalo (1996; 88 Minutes)
This drama features Don (Dennis Franz), an antique store owner who accidentally sells a rare Buffalo nickel for far less than it's really worth.
Determined to steal the Buffalo nickel back and sell for its full value so that he may achieve his dream of ascending the economic rungs, Don plots to his young teenage friend Bob (Sean Nelson) steal the coin back, much to the chagrin of another of Don's friends, Teach (Dustin Hoffman).
This gritty film not only unveils the prospect of selling coins for less than they're really worth (which is a common worry among nearly all coin collectors) but the troubles of living in the very dregs of society.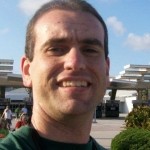 I'm a roller coaster junkie, a weather enthusiast, a frequent traveler, and a numismatist. My love for coins began when I was 11 years old. I primarily collect and study U.S. coins produced during the 20th century. I'm a member of the American Numismatic Association (ANA) and the Numismatic Literary Guild (NLG). I've also been studying meteorology and watching weather patterns for years. I enjoy sharing little-known facts and fun stuff about coins, weather, travel, health, food, and living green… on a budget.
...