This post may contain affiliate links. If you buy thru these links, we may earn a commission at no additional cost to you.
---
What has long been the most popular coin series to collect?
Without question, the Lincoln cent has been a favorite among novice and experienced coin collectors alike for decades.
In the past, we have looked at various ways to collect Lincoln pennies, and now we look at yet another.
Here's what you need to know if you're interested in collecting proof Lincoln Memorial cents…
After 50 years, the Lincoln Memorial cent is no longer being minted.
The Lincoln Bicentennial cent designs have replaced the Lincoln Memorial cent for 2009.
In 2010, a new design will permanently replace the Lincoln Memorial design on U.S. pennies.
During the 50 years of the Lincoln Memorial cent (1959-2008), the U.S. Mint made millions of proof Lincoln Memorial cents.
Proof coins of the modern era, by the way, are coins which are struck with mirror-like fields, frosted (or "cameo") devices, and well-struck details.
Obtaining Proof Lincoln Memorial Cents
Collectors wanting a complete collection of Lincoln Memorial cents always need each of the proof Lincoln Memorial cents. Luckily for the collector, obtaining proof Lincoln Memorial cents is an easy task.
Most Lincoln Memorial cents are inexpensive, and many from the late 1960s through 2000s can be purchased for around $2 to $4 each. Early Lincoln Memorial proofs (those minted before 1968) can be had for $1 to $2 each. Most years saw mintages of between 2 million and 4 million.
Every year of the Lincoln Memorial proofs are common. None were minted from 1965 through 1967.
Proof Lincoln Memorial cents minted from 1959 through 1964 were struck in Philadelphia. When proof Lincoln Memorial cent production resumed in 1968, manufacturing duties were moved to San Francisco, where striking of most U.S. proof coins takes place to this day.
Are Lincoln Memorial Proofs Going To Become Rare?
The thinking among some may be that the Lincoln Memorial cent (both proof and regular business strikes) will become scarce or rare since the U.S. Mint is no longer making them.
While it is true Lincoln Memorial cents are no longer being struck, also remember that many millions of Lincoln Memorial proof cents were struck. By the way, billions upon billions of business-strike Lincoln Memorial cents were produced. Because so many Lincoln Memorial cents have been made over the last 50 years, there are plenty to go around.
Proof Lincoln Memorial cents are in great supply, with enough to potentially complete more than a million Lincoln Memorial cent collections!
The Scarcest Lincoln Memorial Proof Cents
While the vast majority of Lincoln Memorial proof cents are highly common, there are a few dates which are considered scarce. Likewise, a couple are considered downright rare.
They include:
1970 S Small Date: $20-150 in Cameo Proof 63-66
1971-S Doubled Die Obverse: $450 in Red Proof 65
1981-S Clear S ("Type II"): $26-55 in Deep Cameo Proof 63-66
1990-S No-S: $5,500-6,350 in Deep Cameo Proof 63-66
1999-S Close "AM" ("AM" in "AMERICA"): $200-300 in Deep Cameo Proof 63-66
While there are a few costly proof Lincoln Memorial cents (thankfully, for the average collector who wants a "complete set" but lacks deep pockets!), it is generally "forgiven" to not include the 1971-S doubled die, 1990-S no "S," and 1999-S close "AM" in a "complete" set of Lincoln cents.
Of the above listed, only the 1970-S small date and 1981-S Type II are typically included in most "complete" sets of proof Lincoln Memorial cents.
Here is a current price list for Lincoln Memorial cents from the Professional Coin Grading Service (PCGS).
Where To Find Proof Lincoln Memorial Cents
So, you want proof Lincoln Memorial cents for your collection?
Well, you will have to buy them from your friendly coin dealer of the United States Mint (also friendly).
Proof coins are not minted with the intention of circulation, and are sold to collectors in sets.
Some proof coins have escaped circulation over the years and made their way into circulation, but this is fairly uncommon. As a result, circulation is not a reliable way of obtaining proofs. Besides, any proof coin which has entered circulation has been handled and, thus, will be worn and also lack its beautiful surface quality, which is a trademark of proof coinage.
For information about buying the current year's proof set, check out the U.S. Mint's online catalog.
RELATED: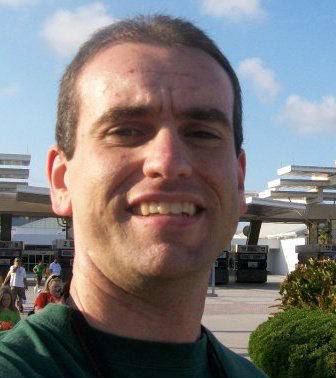 I'm the Coin Editor here at TheFunTimesGuide. My love for coins began when I was 11 years old. I primarily collect and study U.S. coins produced during the 20th century. I'm a member of the American Numismatic Association (ANA) and the Numismatic Literary Guild (NLG) and have won multiple awards from the NLG for my work as a coin journalist. I'm also the editor at the Florida United Numismatists Club (FUN Topics magazine), and author of Images of America: The United States Mint in Philadelphia (a book that explores the colorful history of the Philadelphia Mint). I've contributed hundreds of articles for various coin publications including COINage, The Numismatist, Numismatic News, Coin Dealer Newsletter, Coin Values, and CoinWeek. I've authored nearly 1,000 articles here at The Fun Times Guide to Coins (many of them with over 50K shares), and I welcome your coin questions in the comments below!