This post may contain affiliate links. If you buy thru these links, we may earn a commission at no additional cost to you.
---
More than 1 decades before the 50 State Quarters and 3 decades before the Presidential Dollar Series, the United States had a circulating commemorative coin program that lasted 2 years and proved popular among the masses.
The Bicentennial coin designs appeared on U.S. circulating quarters, half-dollars, and dollar coins in made in 1975 and 1976.
History Of Bicentennial Coins
In 1970, the United States American Revolution Bicentennial Commission proposed the idea of minting special coins to commemorate our nation's Bicentennial.
After pitching the idea to President Nixon and deciding to what extent the special commemorative coin program should reach — both in terms of denominations involved and how the coins should be distribute — the House Committee on Banking and Currency proposed on July 24, 1973 that the U.S. should strike double-dated commemoratives (1776-1976) for quarters, half-dollars, and dollar coins.
Furthermore, it was declared that there be an open design competition for a special image on the reverse side of these coins, and that the final designs be ready for release into circulation on July 4, 1975.
By December 1973, when the design contest closed, some 900 designs had been submitted. In March of 1974, the designs selected were:
Jack L. Ahr's Revolutionary drummer boy for the quarter
Seth Huntington's rendering of Independence Hall for the half-dollar
Dennis Williams' patriotic image of the Liberty Bell and the moon (on which the U.S. had made several landings from 1969 into the early 1970s) for the dollar.
How Many Bicentennial Coins Were Minted?
Hundreds of millions of Bicentennial coins were struck during 1975 and 1976 — both in the regular copper-nickel clad composition for circulation and in a 40% silver clad composition for collectors.
The silver Bicentennial coins were sold in mint sets and proof sets. These mint sets and proof sets were first sold in 1975 and remained mint offerings into the mid-1980s. The U.S. Mint ended up melting millions of unsold silver Bicentennial coins.
Bicentennial Coin Varieties
During the 2-year minting of Bicentennial coins, the Philadelphia, Denver, and San Francisco mints struck uncirculated versions of all 3 denominations. Plus, the San Francisco mint struck proof versions in both copper-nickel clad and silver.
Making things even more interesting, the U.S. Mint refined the reverse lettering on the Bicentennial dollar coin for 1976.
Thus, there exists a "Type I" and a "Type II" Bicentennial dollar in the case of the copper-nickel clad regular strikes and proofs. There is only a Type I Bicentennial dollar for the silver clad uncirculated and proof offerings.
The Value Of Bicentennial Coins
Generally speaking, all circulated (worn) copper-nickel clad Bicentennial coins are worth face value. However, there has been an increasing number of offers in recent years from coin dealers who are paying a very small markup of 5 to 10 cents over face for lightly worn copper-nickel Bicentennial dollars.
Typical uncirculated copper-nickel Bicentennial quarters are usually worth less than 50 cents.
Uncirculated Bicentennial half-dollars are generally worth 75 cents to $1
Type II uncirculated Bicentennial dollars are worth around $2 to $3.
Type I uncirculated Bicentennial dollars tend to bring in 25 cents to $1 more than their Type II counterparts.
Bear in mind these price quotes are valid as of this writing and apply only to average-quality coins of the above mentioned grades. You may have exceptional-quality uncirculated coins that would command a premium above the values listed here. Or, your Bicentennial coins may have unsightly imperfections which would lower the value of your coins.
The Value Of Bicentennial Sets
Regular 1975 and 1976 mint sets, which contain the 12 regular-strike coins minted in those years (the cent, nickel, dime, quarter, half-dollar, and dollar each from the Philadelphia and Denver mints) are selling for around $8 to $9.
The San Francisco-produced silver mint sets are on the market now for around $15 to $20, depending on the quality of the coins.
Regular 1975 and 1976 copper-nickel proof sets are selling for $10 to $15.
Silver 1976 proof sets can be found for $17 to $22.
Are Bicentennial Coins Still In Circulation?
While the Bicentennial quarter, half-dollar, and dollar coins were all intended for circulation and did see use in commerce, only the quarters remain in everyday circulation (and even these have been getting a little harder to find in recent years).
It is possible to get Bicentennial half dollars and Bicentennial dollars from some banks, but your best bet for finding either the half-dollar or dollar Bicentennial coins will be at your friendly coin dealer.
If you are looking to get ahold of uncirculated or proof Bicentennial coins, consider shopping for them at your local coin dealer or online.  Bicentennials are still highly collectible patriotic commemoratives.
Other U.S. Bicentennial Coins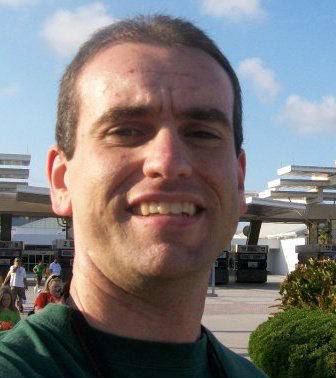 I'm the Coin Editor here at TheFunTimesGuide. My love for coins began when I was 11 years old. I primarily collect and study U.S. coins produced during the 20th century. I'm a member of the American Numismatic Association (ANA) and the Numismatic Literary Guild (NLG) and have won multiple awards from the NLG for my work as a coin journalist. I'm also the editor at the Florida United Numismatists Club (FUN Topics magazine), and author of Images of America: The United States Mint in Philadelphia (a book that explores the colorful history of the Philadelphia Mint). I've contributed hundreds of articles for various coin publications including COINage, The Numismatist, Numismatic News, Coin Dealer Newsletter, Coin Values, and CoinWeek. I've authored nearly 1,000 articles here at The Fun Times Guide to Coins (many of them with over 50K shares), and I welcome your coin questions in the comments below!