This post may contain affiliate links. If you buy thru these links, we may earn a commission at no additional cost to you.
---
Betcha these penny facts will turn you on your head – um, obverse?
Yes, the good old penny. It's a coin you probably don't use much these days, though I'll bet you have a small stash of pennies somewhere in your home tucked away in an old clothes drawer or perhaps in a jar.
Pennies have inspired me as a coin collector. Finding a 1941 wheat cent in my allowance hooked me on the hobby when I was a child. As a penny collector, I spent 2 years and hundreds of dollars completing an entire set of Lincoln cents.
This small coin has somehow defied numerous measures to eliminate it from circulation through the years. Yes, the U.S. penny lives on.
So, as you see, one-cent coins intrigue me, and over my many years in the hobby I have picked up a lot of knowledge about the penny.
Many penny facts are pretty cool. Others may seem more trivial.
But all 7 penny facts below will probably have you going, "Wow, I didn't know that!"
Penny Fact #1
There's no official "penny" in United States circulation. That term actually derives from the British, who make a coin called the "penny." However, the official name of the U.S. coin that we Americans call the penny is actually just the one cent coin.

Penny Fact #2
The first official U.S. one-cent coins were struck in 1793.
These first one-cent pieces were made from 100% copper and had a diameter close to a modern-day half dollar coin.
Penny Fact #3
The first English coin to be known as a "penny" was introduced around 790 A.D. by Offa, an Anglo-Saxon king.
Originally, the penny was made from silver, but in later times was minted in copper.
There are 100 British pennies to the nation's pound, just as there are 100 U.S. cents to our dollar.
Penny Fact #4
Benjamin Franklin, to whom we owe the phrase "a penny saved is a penny earned," designed the first one cent coin in 1787.
Called a Fugio cent, this piece depicts a sun over a sundial and the motto "Mind Your Business." On the reverse side is the motto "We Are One," which is encircled by a chain with 13 links, representing each of the original colonies.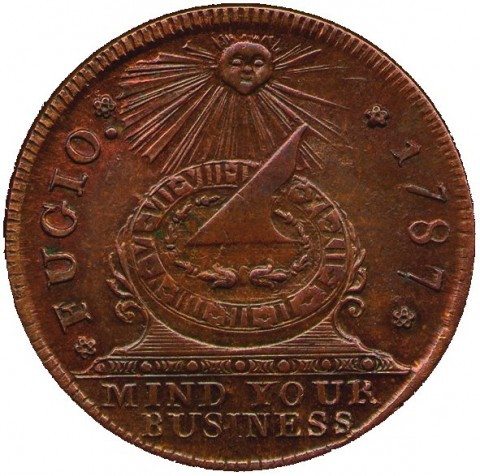 Penny Fact #5
The one-cent coin actually contains very little copper these days.
This follows a major change in the composition of one-cent coins back in 1982, when the penny (I'll still call it) saw a reduction in copper content from 95% (and 5% tin and zinc) to only 2.5% copper, with cheaper zinc making up the balance.
Penny Fact #6
It costs around 1.8 cents to make a penny today.
While the cost of making a one-cent coin had fallen dramatically in 1982 after it was first made from primarily zinc, metal prices have risen so in the last 30 years that it again is cost-ineffective to strike the penny as it is made now.
Multiple efforts to to abolish pennies in the U.S. — like what happened in Canada in 2012 — have been sidelined by some opposition on Capitol Hill.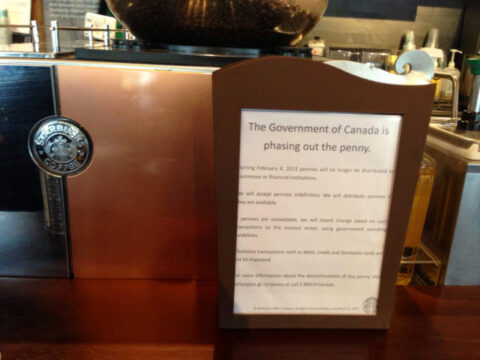 Penny Fact #7
The Lincoln cent was designed by Victor David Brenner, a Lithuanian-born sculptor whose initials can be seen on the coin as V.D.B.
The initials are famously on the reverse side of some 1909 pennies, along the rim on the bottom. After being dropped later in 1909, the V.D.B initials returned to the coin in 1918 and appear to this day as very tiny letters under Lincoln's shoulder.
More Penny Facts & Fun Stuff About Pennies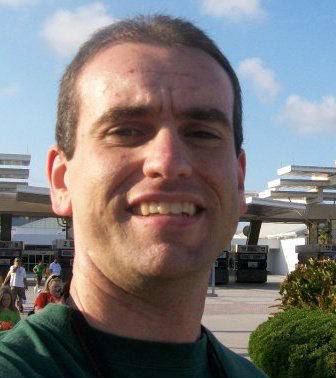 I'm the Coin Editor here at TheFunTimesGuide. My love for coins began when I was 11 years old. I primarily collect and study U.S. coins produced during the 20th century. I'm a member of the American Numismatic Association (ANA) and the Numismatic Literary Guild (NLG) and have won multiple awards from the NLG for my work as a coin journalist. I'm also the editor at the Florida United Numismatists Club (FUN Topics magazine), and author of Images of America: The United States Mint in Philadelphia (a book that explores the colorful history of the Philadelphia Mint). I've contributed hundreds of articles for various coin publications including COINage, The Numismatist, Numismatic News, Coin Dealer Newsletter, Coin Values, and CoinWeek. I've authored nearly 1,000 articles here at The Fun Times Guide to Coins (many of them with over 50K shares), and I welcome your coin questions in the comments below!