Pennies have been with us for centuries.
In fact, there are few coins as popular — or as important throughout history — as the U.S. penny.
Let's take a look at 10 amazing facts about pennies that you can astonish your friends and family with!
#10  The first Lincoln penny was made in 1909.
#9  The U.S. Mint strikes a whopping 30 million pennies on an average day.
#8  Victor D. Brenner designed the Lincoln cent in 1909.
#7  Frank Gasparro designed the Lincoln Memorial reverse seen on the Lincoln cent since 1959.
#6  The Indian Head penny was made from 1859 to 1909.
#5  The United States penny used to be a coin nearly the size of a modern-day half dollar.
#4  The current U.S. penny weighs 2.5 grams.
#3  In 1943, the U.S. Mint made zinc-coated steel pennies to conserve copper for the war effort.
#2  Pennies are presently made from a metal combination of 97.5% zinc and 2.5% copper.
#1  The U.S. Mint has been making pennies since 1793.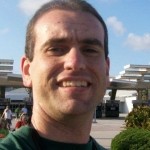 I'm a roller coaster junkie, a weather enthusiast, a frequent traveler, and a numismatist. My love for coins began when I was 11 years old. I primarily collect and study U.S. coins produced during the 20th century. I'm a member of the American Numismatic Association (ANA) and the Numismatic Literary Guild (NLG). I've also been studying meteorology and watching weather patterns for years. I enjoy sharing little-known facts and fun stuff about coins, weather, travel, health, food, and living green… on a budget.
...