You've probably seen the ads on TV, the Internet, and in magazines for Franklin Mint coins.
The Franklin Mint is highly respected and sells a variety of collectibles, including:
Painted coins
Coin sets and coin collections
Coin jewelry
Graded and slabbed United States coins
Old, authentic legal tender coins and banknotes
Gift sets
While many Franklin Mint coins and products are beautiful offerings that can be pretty hard for some to resist buying, here are a few things you should consider before buying Franklin Mint coins and novelty coins in general:
The Franklin Mint does not strike official, legal tender coins.
While the Franklin Mint does sell many, many authentic, unaltered, legal tender coins, it also sells many novelty coins.
Novelty coins include those which are not legal tender, have been painted, or may have otherwise been altered.
Don't buy novelty coins with the expectation of them being significant investments.
Coin inset into jewelry or otherwise altered lose most if not all their value as numismatic collectibles and investments.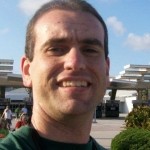 I'm a roller coaster junkie, a weather enthusiast, a frequent traveler, and a numismatist. My love for coins began when I was 11 years old. I primarily collect and study U.S. coins produced during the 20th century. I'm a member of the American Numismatic Association (ANA) and the Numismatic Literary Guild (NLG). I've also been studying meteorology and watching weather patterns for years. I enjoy sharing little-known facts and fun stuff about coins, weather, travel, health, food, and living green… on a budget.
...