This post may contain affiliate links. If you buy thru these links, we may earn a commission at no additional cost to you.
---
Have you ever heard of the Franklin Mint?
Perhaps you're curious what the Franklin Mint is, what they make, and if they are connected at all with the United States Mint.

Here are the differences between Franklin Mint coins and U.S. Mint coins…
About The Franklin Mint
The Franklin Mint's roots go back to 1964.
At the time, the Franklin Mint began producing legal-tender coins for some foreign nations, as well as medals, casino tokens, and other non-legal-tender items of the sort.
Since then, the Franklin Mint has become well-known for its numerous non-numismatic items, like games, dolls, and models.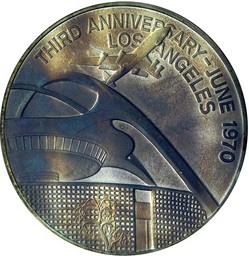 The Franklin Mint is not connected with the U.S. Mint. Also, the Franklin Mint does not produce legal tender coins for U.S. circulation or commerce. However, they are famous for selling all kinds of coins, both legal-tender and privately manufactured.
While the Franklin Mint does include in its catalog a number of legal-tender "regular" coins, a good number of the coin products sold by the Franklin Mint are better considered novelty coins and medals.
Types Of Coins The Franklin Mint Offers
Looking at the Franklin Mint's offerings, you can find items like:
Painted silver eagles commemorating the centennial of the Harley-Davidson motorcycle
Morgan silver dollar pocketwatch
George Washington medal
Also, you can find unaltered coins through the Franklin Mint, such as:
Set of silver dollars spanning 3 centuries
Slabbed, pre-1900 Morgan silver dollar
What Are Franklin Mint Coins Worth?
For collectors of novelty items, the Franklin Mint has many exciting gifts to offer, but it is important to note that gold-plated 50 state quarters, painted silver dollars, and the like are not produced by the U.S. Mint.
Instead, these are offers for U.S. coins which have been altered by private individuals or private companies.
While they make great gifts for those who like such items, these are not offers for rare coins. Neat, yes. Beautiful? Beauty is in the eye of the beholder. But these coins are not rare, and they generally do not carry much in the way of collector value for those who collect U.S. coins in original condition.
Are Franklin Mint Coins Real U.S. Coins?
The offers for legal tender coins from a place like the Franklin Mint are, in fact, for coins that are indeed genuine.
Consider an offer an offer I came across in August 2008 for a roll of Presidential dollars certified by the Professional Coin Grading Service (PCGS). PCGS is a leading, well-respected company known by coin collectors and coin investors alike for their long-running presence in numismatics as a coin-certifying entity with a good reputation.
U.S. Mint Coins vs Franklin Mint Coins
When it comes to ordering unaltered, legal-tender coins from the Franklin Mint, pay attention to the price of what you are buying.
Let me get back to that offer for the pre-1900 silver dollar in a slab. The Franklin Mint had an offer for one in August 2008 for a "Very Good or Better Collector's Condition" for $59.95. Sound like a good deal to you? Maybe…
The thing about an offer like this is that Morgan dollars, even the pre-1900 ones, are considered highly common — even today. In fact, to many non-collectors, a coin in "Very Good condition" may sound like a coin that is in, well, very good condition.
But the numismatist's idea of "very good" and the layperson's idea of "very good" are likely two very different interpretations. If a non-collector told me his coin was in "very good" condition, I would be inclined to believe that his coin is nice and shiny and probably not that worn at all. After all, I think in most non-collector's eyes, a coin that is shiny and not to worn looks "very good."
However, in coin collecting jargon, a "Very Good" coin is one that is well worn, with only major details showing. Most uncleaned "Very Good" silver coins look dull and gray, and often exhibit darkness around the lettering and design.
Coin Dealer Prices vs Franklin Mint Prices
Is that Franklin Mint offer for a pre-1900 silver dollar one that I would jump on buying today?
Probably not. Not because I do not believe the coin to be genuine. It is genuine. My concern is more about things like, for example, is the coin cleaned? By who or what company is the coin "slabbed"? There is no mention of that anywhere in the ad. Finally, what concerns me is the price. Is the coin too expensive? I think it is. Assuming it is a common-date pre-1900 silver dollar in the "Very Good" grade, the Franklin Mint's price tag of $59.95 for this coin is staggeringly high.
Jake's Marketplace, outside of Chicago sells a common-date pre-1900 silver dollar (though not slabbed) for as low as $26.50.
The Coin Shop, a long-running dealer in Indianapolis is selling some common-date, pre-1900 silver dollars in Very Fine grade (much better than Very Good) for $20 to 25!
Even Littleton Coin Company, whose prices are somewhat higher than some other dealers' (but whose quality, customer service, and reputation are among the best in the industry), is selling pre-1900 common date Very Good silver dollars for less than $55.
Other Types Of Coins Sold Through The Franklin Mint
Similar price comparisons can be made for other legal-tender, unaltered U.S. coins being sold by the Franklin Mint.
There are also many sets of legal-tender coins (which the Franklin Mint sells in lots) often packaged in special cases. These make great gifts, but be wary of the cost of the coins themselves, as you will likely find lower prices for the individual coins elsewhere through another coin dealer.
As for novelty coins, while there are many of these in existence, you may not find certain ones offered anywhere else but at places like the Franklin Mint.
In such cases, the dedicated collector of novelty coins, as well as those who have spent their lives collecting Franklin Mint products, will find anything the company sells as an exciting, fine addition to such a collection. For the coin collector, though, know that unaltered, legal-tender coins from he Franklin Mint will likely be found elsewhere for less money.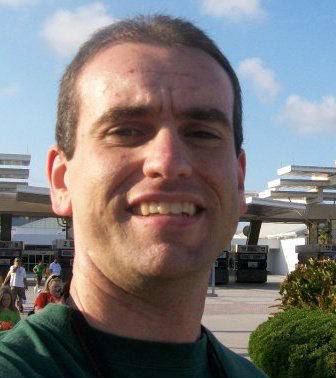 I'm the Coin Editor here at TheFunTimesGuide. My love for coins began when I was 11 years old. I primarily collect and study U.S. coins produced during the 20th century. I'm a member of the American Numismatic Association (ANA) and the Numismatic Literary Guild (NLG) and have won multiple awards from the NLG for my work as a coin journalist. I'm also the editor at the Florida United Numismatists Club (FUN Topics magazine), and author of Images of America: The United States Mint in Philadelphia (a book that explores the colorful history of the Philadelphia Mint). I've contributed hundreds of articles for various coin publications including COINage, The Numismatist, Numismatic News, Coin Dealer Newsletter, Coin Values, and CoinWeek. I've authored nearly 1,000 articles here at The Fun Times Guide to Coins (many of them with over 50K shares), and I welcome your coin questions in the comments below!