This post may contain affiliate links. If you buy thru these links, we may earn a commission at no additional cost to you.
---
Have an Indian Head penny and want to know what it's worth?
First, I've got a few little-known facts about Indian Head pennies that you might find interesting.
Did You Know?…
The Indian Head penny does not actually have an Indian on it. It is, in fact, Liberty wearing an Indian headdress.
The designer and engraver of the coin was James B. Longacre.
Indian Head pennies were minted from 1859 until 1909.
During the first year that Indian Head pennies were minted (1859), they had a laurel wreath on the reverse and were made of a copper-nickel composition.
In 1860, the U.S. Mint changed the laurel wreath to an oak wreath and added a small shield at the top of the Indian head penny.
The United States Mint changed the composition of the Indian Head penny to bronze in 1864.
Near the end of 1864, they added a small letter L (the initial of Longacre's last name) to the lower ribbon of the headdress on Indian Head pennies.
The design remained unchanged after that — until the Indian Head penny was replaced by the Lincoln penny in 1909.
The 1908 and 1909 coins are the only 2 Indian Head pennies that have mint marks on them.
How Much Are Indian Head Pennies Worth?

Indian Head pennies dated in the 1900s are generally worth between $1 and $10 for problem-free examples in circulated grades — with a few exceptions:
1908-S — It has a low mintage of just 1,115,000 pieces and is worth $70+.
1909-S — Only 309,000 examples of this coin were minted at the San Francisco Mint before the introduction of the Lincoln penny. This scarce issue is worth more because the Lincoln penny took over. It's worth $350+.
See how the color of an Indian Head penny makes a difference in its value.
Indian Head pennies dated from 1887 to 1899 are worth between $2.50 and $20 for problem-free circulated examples — with a few exceptions:
1888 — Some have the "8" stamped over the top of a "7" — these range in value from $1,000 to $10,000 for examples in problem-free circulated grades.
1894 — On some issues, the date was doubled, making these neat error varieties worth $20 to $200 in problem-free circulated grades.
Indian Head pennies from earlier years (1859 to 1886) are worth significantly more:
1886 — $4 to $150+
1885 — $6 to $65+
1884 — $4 to $27+
1883 — $4 to $20+
1882 — $4 to $20+
1881 — $4 to $20+
1880 — $4 to $30+
1879 — $5 to $60+
1878 — $25 to $175+
1877 — I call this one "The Chief." It is the second-lowest minted Indian Head penny next to the 1909-S and is just as sought after, if not more, by collectors. The value is generally between $700 and $2,000 for circulated examples — and many examples are worth even more!
1876 — $27 to $180+
1875 — $15 to $100+
1874 — $15 to $100+
1873 — $15 to $125+
1873 with doubled LIBERTY — $150 to $2,400+
1872 — $70 to $500+
1871 — $55 to $500+
1870 — $40 to $325+
1869 — $65 to $375+
1868 — $35 to $170+
1867 — $42 to $200+
1866 — $43 to $170+
1865 — $11 to $40+
1864 bronze with L — $47 to $225+
1864 bronze no L — $12 to $60+
1864 copper-nickel — $16 to $80+
1863 — $8 to $45+
1862 — $8 to $45+
1861 — $18 to $75+
1860 — $8 to $60+
1859 — $11 to $100+
Prices are for problem-free circulated Indian Head pennies grading Good-4 through Extremely Fine-40 and are typical market values. Cleaned, corroded, or otherwise-damage coins are worth less than the prices listed here. You may receive less than the values listed here if you offer these coins for sale to a coin dealer. These prices do not include Mint State-graded coins (MS-60 or higher) — which would command a higher price.
See how the Indian Head penny value has changed through the years.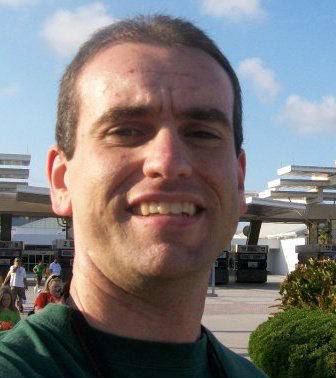 I'm the Coin Editor here at TheFunTimesGuide. My love for coins began when I was 11 years old. I primarily collect and study U.S. coins produced during the 20th century. I'm a member of the American Numismatic Association (ANA) and the Numismatic Literary Guild (NLG) and have won multiple awards from the NLG for my work as a coin journalist. I'm also the editor at the Florida United Numismatists Club (FUN Topics magazine), and author of Images of America: The United States Mint in Philadelphia (a book that explores the colorful history of the Philadelphia Mint). I've contributed hundreds of articles for various coin publications including COINage, The Numismatist, Numismatic News, Coin Dealer Newsletter, Coin Values, and CoinWeek. I've authored nearly 1,000 articles here at The Fun Times Guide to Coins (many of them with over 50K shares), and I welcome your coin questions in the comments below!