The 1981 proof set attracts a lot of attention among coin collectors who specialize in proof sets because 2 varieties of proof sets were made that year:
1981 Type 1 Proof Sets include the same S mintmark used in late-1979 and throughout 1980.
1981 Type 2 Proof Sets were packaged with 1981 proof coins that have more well-defined S mintmarks than those used from late-1979 through mid-1981.
Because relatively few 1981 Type 2 proof sets were made, they are worth significantly more than 1981 Type 1 proof sets.
In fact, while the 1981 Type 1 set usually sells for no more than $12 to $15, 1981 Type 2 sets can easily command prices well over $250.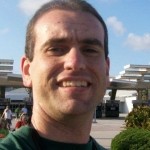 Author:
Joshua McMorrow-Hernandez
I'm a roller coaster junkie, a weather enthusiast, a frequent traveler, and a numismatist. My love for coins began when I was 11 years old. I primarily collect and study U.S. coins produced during the 20th century. I'm a member of the American Numismatic Association (ANA) and the Numismatic Literary Guild (NLG). I've also been studying meteorology and watching weather patterns for years. I enjoy sharing little-known facts and fun stuff about coins, weather, travel, health, food, and living green... on a budget.