This post may contain affiliate links. If you buy thru these links, we may earn a commission at no additional cost to you.
---
With seemingly everybody — including certain lawmakers — talking about getting rid of the U.S. cent (it's not actually called a "penny," by the way), you would think coin collectors probably don't much like pennies either.
At least the serious collectors, right? Wrong.
In fact, Lincoln cents have always been a highly popular coin to collect — even for veteran coin collectors.
That said, the Lincoln cent is perhaps more popular to collect now than it has been in decades.

So why all the Lincoln cent "buzz" now?
For one, the 2009 Lincoln Bicentennial cents have stirred much interest in the Lincoln cent series. With 4 special designs honoring Lincoln's private life and his public life in 2009 and a permanent, new reverse (tails) design coming in 2010, people are excited to Lincoln cents again.
Following are 5 unique ways to collect Lincoln cents…
How To Collect Lincoln Cents
There are many ways you can build a Lincoln cent collection.
You will find that there are several "tried and true" paths for collecting Lincoln cents.
Be sure to check out the links below. They will help you learn more about the prices and values for the coins mentioned.
Consider some of these Lincoln cent collecting methods:
#1  Entire Lincoln Cent Collection, 1909-Present
This is one of the most challenging types of Lincoln cent collections because it involves putting together a set of hundreds of different Lincoln cents.
It also involves collecting 4 very rare "key" Lincoln cents:
1909-S VDB
1909-S
1914-D
1931-S
…and more than a dozen semi-key Lincoln cents.
Many collectors include the rare and expensive 1922 "plain" or "no-D" cent and 1955 doubled-die cent as well. All of the proof Lincoln cents are also included in many "complete" Lincoln cent collections.
#2  Lincoln Wheat Cent Collection, 1909-1958
This is another very challenging collection, because it still involves collecting at least 4 highly expensive key dates and many semi-key dates.
Because there are no Lincoln Memorial cents (1959-2008) included, there are fewer coins to acquire to build such a collection.
Here are some more fun tips for collecting rare wheat pennies.
#3  Lincoln Memorial Cent Collection, 1959-2008
The Lincoln Memorial cent collection (even with proofs included) is a far less-expensive endeavor than a collection involving all of the Lincoln wheat cents.
One of the most expensive coins you will have to acquire for a complete Lincoln Memorial collection is the 1970-S "small date" cent, which currently costs around $60 to buy in uncirculated condition.
Proofs are numerous, but many cost less than $5 each.
These articles have more great tips for collecting Lincoln Memorial cents:
#4  Lincoln Wheat Cent Collection, 1941-1958 "Short Set"
For those wanting a long run of dates that include the Lincoln Wheat cent, a 1941-1958 collection is a common goal which avoids the expensive key dates from 1909, 1914, and 1931 (and the 1922 plain, if you happen to include that piece, which is generally optional).
While the 1955 doubled-die cent does, clearly, fall into the 1941-1958 range of dates, most cent collectors omit this coin because of its great expense (around $1,000 and up) and also because it is generally considered an error coin — not a coin that was intended to be produced.
#5  Lincoln Memorial Proof Cent Collection, 1968-Present
As San Francisco began striking proof coins in 1968, that is the year which begins most proof-only coin collections.
While some coin collectors tend to include both the Type I and Type II coins from 1979 and 1981 (which can increase the price of building such a set), this set does avoid the high-priced keys and semi-keys found in most types of Lincoln cent collections.
Here are some tips for collecting proof Lincoln Memorial cents.
As most coin collectors know, it is up to each person to decide for himself or herself what defines a "complete" collection. With some of the ideas above and a few of your own, you will easily be able to start building a collection that will be sure to please your eyes and conform to your budget!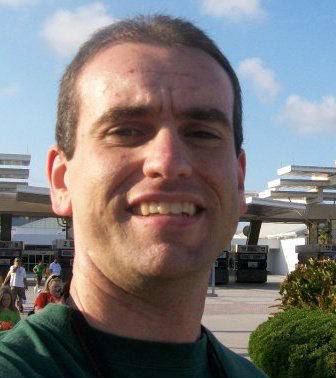 I'm the Coin Editor here at TheFunTimesGuide. My love for coins began when I was 11 years old. I primarily collect and study U.S. coins produced during the 20th century. I'm a member of the American Numismatic Association (ANA) and the Numismatic Literary Guild (NLG) and have won multiple awards from the NLG for my work as a coin journalist. I'm also the editor at the Florida United Numismatists Club (FUN Topics magazine), and author of Images of America: The United States Mint in Philadelphia (a book that explores the colorful history of the Philadelphia Mint). I've contributed hundreds of articles for various coin publications including COINage, The Numismatist, Numismatic News, Coin Dealer Newsletter, Coin Values, and CoinWeek. I've authored nearly 1,000 articles here at The Fun Times Guide to Coins (many of them with over 50K shares), and I welcome your coin questions in the comments below!