1943 steel pennies are among the most popular Lincoln cents of all time.
Why? One reason may be that they look so different from all the copper Lincoln pennies made over the decades.
1943 pennies were made because the United States was, at the time, engaged in World War II. Copper was being rationed to make artillery.
Here are 5 Fun Facts about 1943 steel pennies:
More than 1 billion 1943 steel pennies were made — so they aren't rare.
1943 steel pennies weigh 2.70 grams — lighter than traditional copper Lincoln pennies that weigh 3.11 grams.
1943 steel pennies stick to a magnet.
There is a coating of zinc on each steel penny.
Most 1943 steel pennies are worth 25 cents to 75 cents each. Well-worn or rusted steel pennies are worth less. Uncirculated specimens are worth more.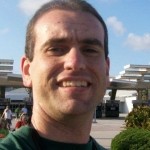 Author:
Joshua McMorrow-Hernandez
I'm a roller coaster junkie, a weather enthusiast, a frequent traveler, and a numismatist. My love for coins began when I was 11 years old. I primarily collect and study U.S. coins produced during the 20th century. I'm a member of the American Numismatic Association (ANA) and the Numismatic Literary Guild (NLG). I've also been studying meteorology and watching weather patterns for years. I enjoy sharing little-known facts and fun stuff about coins, weather, travel, health, food, and living green... on a budget.