This post may contain affiliate links. If you buy thru these links, we may earn a commission at no additional cost to you.
---
Cheap coin supplies are in high demand by collectors who want to take care of their coins but don't have much… ahem… "coin" to spare (cue the joke punchline drum shot… ba dum sssssst).
But, in all seriousness (OK, I'm not really going to get too serious – this is a blog post about a fun hobby after all), buying coin supplies can be a very expensive burden on coin collectors who have only a few bucks or so each week to spend on their passion.
So how can coin collectors on a budget find cheap coin supplies that they can trust?
Thankfully, there are plenty of great coin collecting supplies that can be bought even on a tight budget.
Here are 5 cheap coin supplies that you can buy from your local coin dealer:
#1 – Whitman Coin Folders
Among cheap coin supplies, there's probably none more classic than the blue Whitman coin folders that coin collectors have been using since the middle of the 20th century.
While many companies manufacture coin folders, Whitman's are among the most popular made today. These coin folders have a navy blue cover and light blue interior, and usually consist of 3 cardboard panels with holes cut out that are just large enough to accommodate coins of certain sizes.
Coin folders are usually the most cost-effective method for storing and organizing lower-grade date-and-mintmark coin collections, such as:
Most Whitman coin folders can be bought new for under $5, though some coin dealers offer used coin folders for $1 or less each.
Must read:  When To Use Coin Albums Instead Of Coin Folders
#2 – Snap-Lock Coin Holders
For those who want a fancy little presentation case for their coins, there are Marcus Snap Lock coin cases.
Marcus Snap Lock coin cases are 2" x 3" in diameter and are clear, flat clamshell cases that have a cardboard insert. The insert is often illustrated with a picture that is relevant to the coin, or coins, that the case is meant to display, though some inserts are velvet-lined.
Most Snap Lock coin displays cost under $1.50 each.
#3 – Cardboard 2 x 2s
If you've ever been to a coin dealer's shop, you have probably noticed that most of the coins there are stapled into square cardboard holders that have a single clear, circular window in the middle.
These coin holders are called 2 by 2s, and the name of these cheap coin supplies simply refers to the dimensional size of the cardboard holder. However, many "2 by 2s" come in other dimensions, including 1-1/2" x 1-1/2" for smaller coins (such as one-cent coins and nickels) and 2-1/2" x 2-1/2" sizes for large coins, like American Silver Eagles and foreign crowns.
2 x 2s are available with windows that are perfectly sized for coins of various dimensions, ranging from the dime on up through the American Silver Eagle.
2 x 2s are usually sold in packs of 25, 50, or 100, though some coin dealers sell them individually.
Normally, a 100-pack of 2 x 2s sell for around $7. If you buy them individually, expect to pay about 10 cents each.
Must read:  Pros & Cons of Using Cardboard 2X2 Coin Holders
#4 – SaFlip Coin Flips
There are many variations of the clear plastic coin flip, which is a pliable plastic coin holder that has 2 square, clear pouches – one to hold a coin, the other to hold a paper insert that identifies the contained coin.
While there are many types of coin flips available, one of the safest kinds is the SaFlip coin flip, which does not contain any polyvinylchloride (PVC) or other agents that are known to harm coins.
Most SaFlip coin flips are about 2" by 2" square and accommodate coins of all dimensions up through the silver dollar. There are 2-1/2" by 2-1/2" coin flips for American Silver Eagles and other large-size coins.
A pack of 50 SaFlip coin flips costs around $10.
#5 – Coin Tubes
Have lots of duplicates that you either want to sell or hang onto for the future? Maybe a bunch of loose coins that you don't really want to display right now but still want to keep safe? Coin tubes may be just what you're looking for!
Coin tubes are rigid, plastic roll containers that contain large quantities of coins. These clear, polystyrene tubes have a screw-on cap and are ideal for safe, long-term storage of your coins.
Coin tubes contain as many coins for each respective denomination, as you might find in a roll of coins from the bank.
For example:
One-cent coin tubes can contain 50 coins
Nickel coin tubes hold 40 coins
Dime coin tubes accommodate 50 coins
Quarter coin tubes house 40 coins
Half-dollar coin tubes protect 20 coins
Large-size dollar coin tubes carry 20 coins
Small-size dollar coin tubes secure 25 coins
H.E. Harris is one of the most popular coin roll manufacturers, and sells round- or square-profile coin tubes.
A box of 100 sells for around $40, though most coin dealers sell them separately for about 50 cents apiece.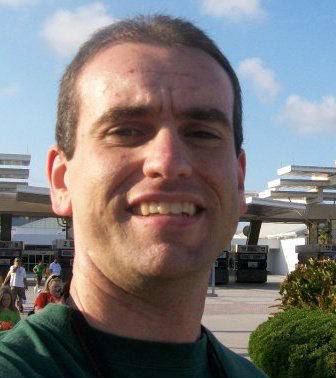 I'm the Coin Editor here at TheFunTimesGuide. My love for coins began when I was 11 years old. I primarily collect and study U.S. coins produced during the 20th century. I'm a member of the American Numismatic Association (ANA) and the Numismatic Literary Guild (NLG) and have won multiple awards from the NLG for my work as a coin journalist. I'm also the editor at the Florida United Numismatists Club (FUN Topics magazine), and author of Images of America: The United States Mint in Philadelphia (a book that explores the colorful history of the Philadelphia Mint). I've contributed hundreds of articles for various coin publications including COINage, The Numismatist, Numismatic News, Coin Dealer Newsletter, Coin Values, and CoinWeek. I've authored nearly 1,000 articles here at The Fun Times Guide to Coins (many of them with over 50K shares), and I welcome your coin questions in the comments below!