This post may contain affiliate links. If you buy thru these links, we may earn a commission at no additional cost to you.
---
Short sets – miniature date-and-mintmark coin collections for a given series – are highly popular for coin collectors on a shoestring budget.
A short set of coins is less expensive because it contains fewer coins than a typical, complete date-and-mintmark run of coins for a series and usually avoids the expensive key date coins.
These budget coin collecting sets also provide you with a springboard to finish the rest of that series should your finances later permit.
What follows below are the typical guidelines for collecting 5  of the most popular coin short sets, most of which can be completed for well under $100.
Indian Head Cent Short Sets, 1900-1909
Indian Head pennies are among the most popular 19th-century United States coin series for collectors, and are unique in that it's one of the few series that span so far back in time (to 1859) yet is also reasonably affordable for many numismatists.
Still, key dates such as the 1877 cent, 1908-S cent, and 1909-S cent pose tremendous financial obstacles for most coin collectors, and are avoided when assembling an Indian Head penny short set.
A common super short set of Indian Head cents includes the following coins:
1900 cent
1901 cent
1902 cent
1903 cent
1904 cent
1905 cent
1906 cent
1907 cent
1908 cent
1909 cent
You may notice the exclusion of the mintmarked 1908 and 1909 Indian pennies. Given that those are the only 2 years in the series during which branch mints struck Indian cents, it's generally accepted to exclude those expensive mintmarked coins from a short set.
Buffalo Nickel Short Sets, 1934-1938
Buffalo nickels represent something of a romantic era in United States coinage, when designs depicted our nation's Native Americans. Several coins, like the $10 Indian Head eagle and the aforementioned Indian Head penny evoke scenes from 19th-century American Indians culture.
The Buffalo nickel goes 1 step further by depicting an American bison – an animal commonly seen across the Midwest and Great Plains states when that part of the United States was still mainly populated by Native Americans.
Buffalo nickels include a few key dates, including the 1913-S Type II, 1921-S, and 1926-S nickels, and a common short set that circumvents having to buy these rare coins for a collection includes the following:
1934 nickel
1934-D nickel
1935 nickel
1935-D nickel
1935-S nickel
1936 nickel
1936-D nickel
1936-S nickel
1937 nickel
1937-D nickel
1937-S nickel
1938-D nickel
1938-S nickel
Note that the 1937 3-legged nickel is left out of that short set. The good news is that since it's not regarded as a regular-issue coin, it can be safely avoided even if you're collecting a complete date-and-mintmark set of Buffalo nickels.
Jefferson Nickels, 1942-1945
While it's not a series that's known for having many expensive key dates, Jefferson nickels have been in existence since 1938 and include hundreds of issues. For that reason, many coin collectors choose to pursue a short set of Jefferson nickels, concentrating on owning a few issues of this large (and still growing) coins series.
By far, one of the most popular short sets of nickels is that which consists of the 11 so-called Wartime nickels – five-cent coins that were made from an alloy of 56% copper, 35% silver, and 9% manganese to conserve nickel for the war effort.
These Jefferson coins, which can be visually distinguished by the large "P," "D," and "S" mintmarks over the dome of Monticello on the reverse, are relatively inexpensive and can be had even in uncirculated grade for as little as $5 to $10.
Wartime Jefferson nickel short sets include the following coins:
1942-P nickel
1942-S nickel
1943-P nickel
1943-D nickel
1943-S nickel
1944-P nickel
1944-D nickel
1944-S nickel
1945-P nickel
1945-D nickel
1945-S nickel
Note that Jefferson nickel short sets exclude varieties such as the 1943/2 nickel.
Mercury Dime Short Sets, 1941-1945
Mercury dimes were made during the years 1916 to 1945, spanning 2 world wars and the Great Depression. During the 29-year run of the Mercury dime series, several key dates were issued, including the famous 1916-D Mercury dime.
Many coin collectors want to assemble a date-and-mintmark collection of the Mercury dime series, but get financially snagged when they have to fill a few expensive holes in their Mercury albums.
That's why many coin collectors will restrict their Mercury dime collections to only the issues that were made during World War II – 1941 through 1945.
You'll need the following coins to complete a Mercury dime short set:
1941 dime
1941-D dime
1941-S dime
1942 dime
1942-D dime
1942-S dime
1943 dime
1943-D dime
1943-S dime
1944 dime
1944-D dime
1944-S dime
1945 dime
1945-D dime
1945-S dime
As with the other short sets, the Mercury dime collection listed above does not include varieties such as the 1942/1 and 1945 micro S Mercury dimes.
Walking Liberty Half Dollars, 1941-1947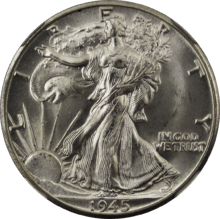 Lauded as one of the most beautiful silver coins ever produced, the Walking Liberty half dollar was struck from 1916 through 1947 and is one of the most popular larger denomination coins among collectors.
As with many other coin series produced during the first half of the 20th century, Walking Liberty half dollars include several expensive key dates that are financially out of the reach of many coin collectors.
Many Walking Liberty half dollar enthusiasts get around the expensive key dates by assembling short sets of Walking Liberty halves that only include the coins struck from 1941 through 1947. This collection of World War II-era Walking Liberty half dollars is ideal for coin collectors on tight budgets, as these coins can generally be bought for as little as their bullion value.
Walking Liberty half dollar short sets include the following coins:
1941 half dollar
1941-D half dollar
1941-S half dollar
1942 half dollar
1942-D half dollar
1942-S half dollar
1943 half dollar
1943-D half dollar
1943-S half dollar
1944 half dollar
1944-D half dollar
1944-S half dollar
1945 half dollar
1945-D half dollar
1945-S half dollar
1946 half dollar
1946-D half dollar
1946-S half dollar
1947 half dollar
1947-D half dollar
Sets like this one make beautiful desktop displays. If you assemble a Walking Liberty half dollar short set, you might want to invest in a deluxe plastic holder, like the ones that are made by Capital Plastics.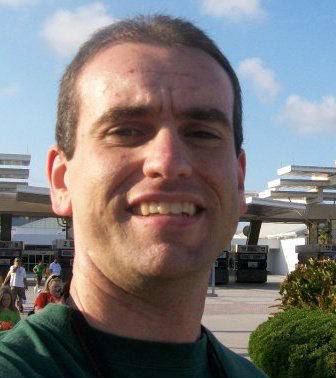 I'm the Coin Editor here at TheFunTimesGuide. My love for coins began when I was 11 years old. I primarily collect and study U.S. coins produced during the 20th century. I'm a member of the American Numismatic Association (ANA) and the Numismatic Literary Guild (NLG) and have won multiple awards from the NLG for my work as a coin journalist. I'm also the editor at the Florida United Numismatists Club (FUN Topics magazine), and author of Images of America: The United States Mint in Philadelphia (a book that explores the colorful history of the Philadelphia Mint). I've contributed hundreds of articles for various coin publications including COINage, The Numismatist, Numismatic News, Coin Dealer Newsletter, Coin Values, and CoinWeek. I've authored nearly 1,000 articles here at The Fun Times Guide to Coins (many of them with over 50K shares), and I welcome your coin questions in the comments below!