Considered one of the most beautiful coins of all time, the Walking Liberty half dollar was designed Adolph A. Weinman in 1916.
The Walking Liberty half dollar features an obverse image of Miss Liberty with her right arm outstretched in peace as she strides toward the rising sun; the reverse design depicts an American bald eagle perched upon a large olive branch.
Walking Liberty half dollars are popularly collected both as a complete set of coins and as a type coin, and are desired by both coin collectors and coin investors for their silver content and value potential, especially in the upper grades. Mint State examples are particularly sought-after and are commonly found in high-end coin collections and investment portfolios.
No matter the grade of your Walking Liberty half dollar, examples in any condition are quite popular. Like any coin series, there are several dates of Walking Liberty half dollars that are considered highly scarce and valuable.
Comparing Values of Walking Liberty Half Dollars
Below is a list of the scarcer Walking Liberty half dollars as well as their values over the course of forty years, according to the 1965, 1985, and 2005 editions of A Guide Book of United States Coins, by R.S. Yeoman, Kenneth Bressett, Q. David Bowers, and Jeff Garrett.
This historic coin value guide should not serve as an indication of how values for how much a certain date will increase or decrease in value in the future. However, it's certainly an entertaining and educational guide that can help you gain better insight on how the Walking Liberty half dollar has performed over the course of time.
1916 $3 (1965) $18 (1985) $30 (2005)
1916-D (obverse mintmark) $3 (1965) $15 (1985) $28 (2005)
1916-S (obverse mintmark) $10 (1965) $27 (1985) $100 (2005)
1917-D (obverse mintmark) $2.50 (1965) $14 (1985) $15 (2005)
1917-S (obverse mintmark) $6 (1965) $15 (1985) $20 (2005)
1921 $8.50 (1965) $55 (1985) $120 (2005)
1921-D $10 (1965) $85 (1985) $185 (2005)
1921-S $3 (1965) $17.50 (1985) $30 (2005)
1938-D $7.50 – Fine (1965) $30 (1985) $50 (2005)
*Unless otherwise specified, all values above are for coins in a grade of Good-4.
A complete set of Walking Liberty half dollars, even in the lower grades, can cost a coin collector back by $1,000, though one that only contains pristine, Mint State  examples  can easily set the a buyer $50,000.
Even with tens of thousands of dollars to flash before a coin dealer or auctioneer, finding nice examples of certain Walking Liberty half dollars, especially earlier dates, can be highly difficult, and can require extreme perseverance before you land the example you've been dreaming of owning.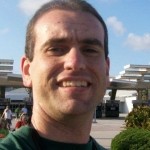 I'm a roller coaster junkie, a weather enthusiast, a frequent traveler, and a numismatist. My love for coins began when I was 11 years old. I primarily collect and study U.S. coins produced during the 20th century. I'm a member of the American Numismatic Association (ANA) and the Numismatic Literary Guild (NLG). I've also been studying meteorology and watching weather patterns for years. I enjoy sharing little-known facts and fun stuff about coins, weather, travel, health, food, and living green… on a budget.
...