---
We write about products and services that we use. This page may contain affiliate links for which we receive a commission.
Walking Liberty half dollars have long been considered among the world's most beautiful coins.
A popular silver coin produced by the U.S. Mint from 1916 through 1947, the Walking Liberty half dollar is a coin that many collectors like to collect by date and mintmark.
A complete set of Walking Liberty half dollars means collecting every date and mintmark combination produced during the 31 years that the coin was in production.
Types Of Walking Liberty Half Dollars
Assembling a complete set of Walking Liberty half dollars can be a bit difficult even though most Walking Liberty half dollars are considered common.
Many can be purchased for a nominal price over bullion value if in well-worn grades. However, some are very expensive. The expensive Walking Liberty half dollars are the scarce dates that many collectors want but few can have because there simply are not enough of those coins available for all collectors.
The most expensive coins in a series (the entire run of dates for a certain design) are usually dubbed key coins. These key coins are the especially tough ones to locate (and afford).
Semi-key coins are the less expensive, less-scarce coins in a series. While not nearly as rare as the key coins, they still are considered scarce and also are among the pricier coins in the series.
As times change, Walking Liberty half dollar values increase (or decrease) and certain dates become harder to find, the definitions key and semi-key sometimes are ascribed or removed from certain coins.
NOTE: Some coins are considered common in lower grades while they would be considered a key or semi-key in a higher grade. This is simply because they are very scarce, even rare, in those higher grades. For the sake of this article, we will list the key and semi-key coins based on overall mintages for most grades.
Key And Semi-Key Walking Liberty Half Dollars
What are the key and semi-key coins in the Walking Liberty half dollar series?
Following is a list of the scarcest Walking Liberty half dollars and their value ranges. The low side is for a grade of Good and higher value is for a grade of Mint-State 66.
1916: 608,000 minted ($52 to $3,600) Semi-key
1916-D: 1,014,400 minted ($50 to $5,250) Semi-key
1916-S: 508,000 minted ($125 to $14,500) Semi-key
1917-D (Mintmark on obverse): 765,400 minted ($26 to $27,500) Semi-key
1917-S (Mintmark on obverse): 952,000 minted ($29 to $45,000) Semi-key
1919: 962,000 minted ($25 to $13,000) Semi-key
1919-D: 1,165,000 minted ($27 to $300,000) Semi-key
1919-S: 1,552,000 minted ($22 to $30,000) Semi-key
1921: 246,000 minted ($190 to $37,500) Key
1921-D: 208,000 minted ($320 to $57,500) Key
1921-S: 548,000 minted ($52 to $275,000) Semi-key
1938-D: 491,600 minted ($130 to $9,500) Key
These prices are according to the Professional Coin Grading Service (PCGS).
Any other date and mintmark combination of Walking Liberty half dollar is generally considered common and in circulated and most uncirculated grades proportionately worth much less than the prices listed here.
RELATED: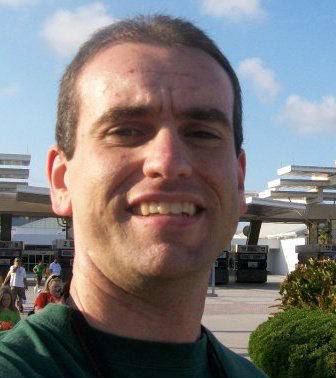 I'm the Coin Editor here at TheFunTimesGuide. My love for coins began when I was 11 years old. I primarily collect and study U.S. coins produced during the 20th century. I'm a member of the American Numismatic Association (ANA) and the Numismatic Literary Guild (NLG) and have won multiple awards from the NLG for my work as a coin journalist. I'm also the editor at CDN Publishing (a trusted source for the price of U.S. rare coins), editor at the Florida United Numismatists Club (FUN Topics magazine), and author of Images of America: The United States Mint in Philadelphia (a book that explores the colorful history of the Philadelphia Mint). I've contributed hundreds of articles for various coin publications including COINage, The Numismatist, Numismatic News, Coin Dealer Newsletter, Coin Values, and CoinWeek. I've also authored nearly 1,000 articles here at The Fun Times Guide to Coins (many of them with over 50K shares), and I welcome your coin questions in the comments below!