The United States Mint has been making silver proof sets for decades.
The silver proof sets of the last 40 years have been specially made for coin collectors. Those made up through 1964 feature regular issue coins.
A silver proof set can cost from $20 to $1,000s. Silver proof sets fall into 3 different categories.
Types Of Silver Proof Sets

So what kinds of silver proof sets are there?
There are basically 3 types of silver proof sets:
All proof sets made from 1936-1964

Special silver proof sets (which feature commemorative coins, for example)

Silver proof sets made since the 1990s
The more recent silver proof sets feature 90% silver versions of the regular issue dime, quarter, and half-dollar that we typically encounter in circulation.
These silver proof sets are the original U.S. proof sets (except for those rare and relatively few issues in the 19th and early-20th centuries).
Silver Proof Sets From 1936 To 1964
The 1936-1964 silver proof sets include a silver dime, silver quarter, and silver half dollar. The 1942 sets also include the 35% silver Jefferson Wartime 5-cent coin.
The earliest of the 1936-1964 silver proof sets cost in the $1000s, and many no longer survive in their original U.S. Mint boxes.
Sets from the mid-1950s through 1964 are much less expensive, and most can still be found in their cellophane flat packs. Silver proof sets made between 1961 through 1964 can be had in the current market for less than $20.
Bicentennial Silver Proof Sets
In 1975, the U.S. Mint began striking coins to commemorate the nation's bicentennial.
Most Bicentennial coins were struck in copper-nickel clad and released to circulation. However, a few million proof sets featuring a 40% silver proof Bicentennial quarter, Bicentennial half-dollar, and dollar were sold by the U.S. Mint.
The 1776-1976 40% silver proof sets were sold over the course of a few years by the U.S. Mint and can now be found selling for under $20.
1992-Present Silver Proof Sets
In 1992, the U.S. Mint began selling 90% silver proof sets after a nearly 3-decade hiatus.
The new silver proofs came in the form of silver proof sets and premier silver proof sets. The Guide Book of United States Coins will give you the lowdown on silver proof sets.
The difference between silver proof sets and premier silver proof sets come primarily in the packaging:
Silver proof sets come in plastic cases and boxes similar to regular clad proof sets.
Premier silver proof sets feature deluxe casing with chrome-tipped corners and framework, a velvet lined box, and refined packaging.
Fun Facts About Silver Proof Sets
The last of the premier silver proof sets was made in 1998, but regular silver proof sets are still produced every year by the U.S. Mint and can be bought from the Mint's website.
The U.S. Mint has been producing silver proof sets that include all the denominations from dime through half dollar as well as quarter silver proof sets. These include 90% silver proof versions of the 50 State Quarters.
Premier silver proof sets are priced from around $20 for the 1992 issue up to nearly $100 for the 1995 set.
Silver proof sets range from about $20 for 1992's set up to over $300 for the 1999 set (which includes the first year 5 issues for the 50 State Quarters).
While you can buy current silver proof sets directly from the U.S. Mint, you will have to look to coin dealers or eBay to buy older silver proof sets.
If you are unsure as to what you should expect to pay for a proof set, be sure to check out the PCGS price guide for proof sets. Or, check out one of the current periodical coin price guides found at your local bookstore or newsstand to get up-to-date pricing information.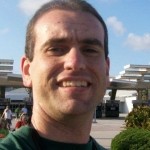 I'm a roller coaster junkie, a weather enthusiast, a frequent traveler, and a numismatist. My love for coins began when I was 11 years old. I primarily collect and study U.S. coins produced during the 20th century. I'm a member of the American Numismatic Association (ANA) and the Numismatic Literary Guild (NLG). I've also been studying meteorology and watching weather patterns for years. I enjoy sharing little-known facts and fun stuff about coins, weather, travel, health, food, and living green… on a budget.
...