Here's an effective, safe, and cheap way to store a lot of coins: use coin tubes.
Coin tubes are plastic, (usually) chemically safe ways to protect many coins all in one compact area.
Coin tubes house a number of coins equivalent to quantities found in normal coin rolls. Here's a breakdown of what most coin tubes hold:
50 pennies
40 nickels
50 dimes
40 quarters
20 half dollars
20 large-size dollar coins
25 small-size dollar coins
Coin tubes cost anywhere from about 50 cents each up to $2.00 or so (based on the model and overall quality) and can be found at your local coin dealer. They can also be found on most online coin dealer websites.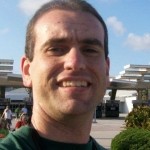 I'm a roller coaster junkie, a weather enthusiast, a frequent traveler, and a numismatist. My love for coins began when I was 11 years old. I primarily collect and study U.S. coins produced during the 20th century. I'm a member of the American Numismatic Association (ANA) and the Numismatic Literary Guild (NLG). I've also been studying meteorology and watching weather patterns for years. I enjoy sharing little-known facts and fun stuff about coins, weather, travel, health, food, and living green… on a budget.
...