---
Some articles on this site contain affiliate links. If you purchase through these links, we may earn a small commission at no additional cost to yourself.
---
Searching for a new hobby and aren't sure which one to take up?
Try coin collecting!
There are many hobbies that, like coin collecting, involve collecting, antiques, and art.
Let's take a look at how coin collecting compares to other hobbies.
Coin Collecting: The Hobby Of Kings (And Queens)
You've probably heard the old saying that coin collecting is the "hobby of kings."
Given that ancient royalty were among the first known collectors of coins thousands of years ago, there's quite a bit of truth to the statement.
Of course, there are many great hobbies that date back centuries.
Coin collecting, though, is one that can young and old, rich and even poor can enjoy. And, best of all, the hobby can begin with the very coins you're carrying around in your pocket or purse right now.
Deliberating on what hobby to try can be a task for some. You'll likely want to try a few out before settling in on one and going full blast. Let's check out some other hobbies and see how coin collecting compares.
Stamp Collecting
Often, when coin collecting is discussed, stamp collecting also is brought up. The two hobbies really aren't that distant. After all, both hobbies involve collecting items which are used by the masses for commerce (and stamps, essentially, are used as money in postal terms). Also, like coins, stamps display some beautifully artistic designs.
Also like coins, there have been countless commemorative designs on stamps to honor special people, places, events, and anniversaries.
As far as budgeting, stamp collecting can be just as expensive as coin collecting. After all, there are plenty of scarce and rare stamps available. Ever hear of the Inverted Jenny? The classic plane on this 1918 stamp was accidentally printed upside down, and specimens of this famous error now sells for over $500,000!
Sports Card Collecting

While sports cards aren't legal tender and won't help you mail a letter, they have for decades been the hobby of choice for millions of boys and men (and some girls).
The allure of sports card is easy to understand. They're collectible, easily purchased at grocery stores and convenience stores, and they feature stats and color photos of the athletes and personalities we admire.
Sports cards saw prominence in the middle of the 20th century but remain popular today. And as cheap as sports cards can be for common ones, there are quite a few that'll cost a pretty penny to place into a collection: the 1909 Honus Wagner rookie card is worth some $300,000!
Comic Book Collecting
Who doesn't need a good laugh every now and then? Comic books have long provided young people (and those young at heart) a good dose of chuckles with spellbinding stories and clever narrations.
Many comic books, especially those of yesteryear, have since become rare collectibles that garner the attention of comic book aficionados and those interested in recapturing a piece of their youth.
While there are plenty of classic comic books which are worth hundreds or even thousands of dollars, there are some rarer issues of more recent titles that also command three- and four-digit price tags.
One of the most popular and rarest comic books is the Action Comics #1 from 1938, featuring the debut of all-American hero Superman — a comic book worth a super $470,000!
Fast Food Toy Collecting
If you're in your 30s or younger, you probably begged your parents to buy you the kid's meal at your favorite fast food chain just so you could get the toy of the week. Well, now many of those fast food toys are worth far more than they cost your mom and dad back in the 1970s, 1980s, or 1990s.
Many chains offered toys, and therefore the fast food toy market is full of a colorful array of restaurant mascots, cartoon and movie characters used under license, and even plush dolls and mechanical toys that filled the bottom of greasy food boxes and kiddie bags from yesteryear.
….And don't forget cereal box toys!
Book Collecting
Before Kindle, we had books. Who doesn't love a good book? And, with so many published each and every year, there are bound to be (pun intended) plenty of classics which become collector favorites. Some even become rare, either through original limited quantities or the destructive passage of time.
Books are often collected by genre, series, or time period (like coins). However, some book collectors simply collect whatever strikes them.
With the Holy Bible among the world's most popular and quoted book, it's no surprise that early copies of the Gutenberg Holy Bible are a favorite and rare collector item; in fact, a one leaf of a 1455 Gutenberg Holy Bible sold for $74,000. Entire copies are usually found at museums and have been sold over the years for amounts over $2 million.
Oh, and by the way, one famous series of books to collect is A Guide Book of United States Coins! You'll find value listings for old editions of the annually published series toward the end of every recent Red Book.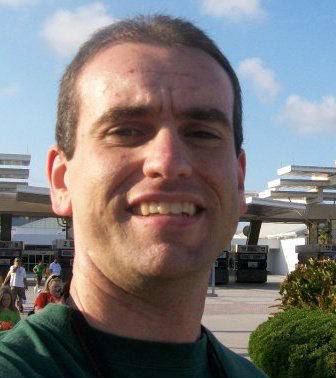 I'm the Coin Editor here at TheFunTimesGuide. My love for coins began when I was 11 years old. I primarily collect and study U.S. coins produced during the 20th century. I'm a member of the American Numismatic Association (ANA) and the Numismatic Literary Guild (NLG) and have won multiple awards from the NLG for my work as a coin journalist. I'm also the editor at the Florida United Numismatists Club (FUN Topics magazine), and author of Images of America: The United States Mint in Philadelphia (a book that explores the colorful history of the Philadelphia Mint). I've contributed hundreds of articles for various coin publications including COINage, The Numismatist, Numismatic News, Coin Dealer Newsletter, Coin Values, and CoinWeek. I've authored nearly 1,000 articles here at The Fun Times Guide to Coins (many of them with over 50K shares), and I welcome your coin questions in the comments below!