---
We write about products and services that we use. This page may contain affiliate links for which we receive a commission.
---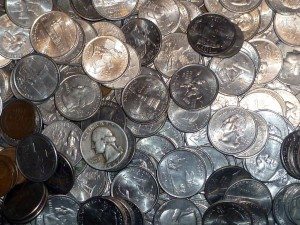 In my nearly 20 years of coin collecting, I've learned many things about this amazing pastime.
Never clean your coins.
Don't drop your coins.
Keep your coins in the best holders you can afford.
Be a good steward, for your coins will be in the hands of future generations.
But there are some other principles I've learned to always keep in mind about this hobby which have helped me to enjoy this ages-old pastime even more.
I'd love to share these thoughts with you…
#1 Don't collect coins for the money – do it for the joy of the hobby.
After all, coin values can go up and down overnight, just like the stock prices and index on Wall Street. However, if you collect coins for the pure enjoyment of searching for and preserving coins you really enjoy, you'll never tire of your coin collection no matter how much – or little – it is worth.
#2 Never give up on buying the coins you really want.
Keep your aims high and your hopes higher. You may not be in a position to buy the coin you really want right now, but that doesn't mean you can't buy the coin you have your eye on sometime down the road. Perhaps you can save up some cash in a coin fund to purchase the pieces you really want. Or, perhaps, seek out a coin dealer who offers a layaway plan.
#3 Keep your eyes peeled because, believe it or not, rare and interesting coins do show up in circulation.
It can take some searching, but if you're in the right spot at the right time, it's still possible for silver coins, Indian Head pennies, Buffalo nickels, and even rare Lincoln pennies to pop up in pocket change. But you'll never find yours if you don't look hard enough for them. So always check your change!
#4 Share the hobby with the people close to you.
Some people are lone wolves. But if you're like me, "the more the merrier" is your mantra in life. And, including those I like when taking part in the things I love is something I've always tried to do. At the very least, when you share coin collecting with others, you may teach them something new. You may even inspire them to join you in this fascinating hobby. If you can encourage others in your social network to become coin collectors, too, that may help lead to even deeper bonds with the people that you most enjoy.
As you can see, coin collecting, for me, has been more than just a hobby. I feel it can be an enriching pursuit that can help us to form and reach for goals and, yes… even give us cause to stop and smell the proverbial roses in life.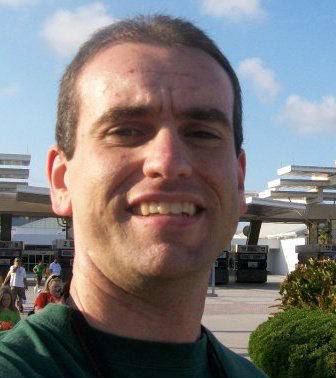 I'm the Coin Editor here at TheFunTimesGuide. My love for coins began when I was 11 years old. I primarily collect and study U.S. coins produced during the 20th century. I'm a member of the American Numismatic Association (ANA) and the Numismatic Literary Guild (NLG) and have won multiple awards from the NLG for my work as a coin journalist. I'm also the editor at CDN Publishing (a trusted source for the price of U.S. rare coins), editor at the Florida United Numismatists Club (FUN Topics magazine), and author of Images of America: The United States Mint in Philadelphia (a book that explores the colorful history of the Philadelphia Mint). I've contributed hundreds of articles for various coin publications including COINage, The Numismatist, Numismatic News, Coin Dealer Newsletter, Coin Values, and CoinWeek. I've also authored nearly 1,000 articles here at The Fun Times Guide to Coins (many of them with over 50K shares), and I welcome your coin questions in the comments below!