This post may contain affiliate links. If you buy thru these links, we may earn a commission at no additional cost to you.
---
One of America's earliest silver dollars, the Draped Bust dollar, is a popular numismatic collectible and investment coin.
The rarest and most important Bust dollar (which, as a series, were dated from 1795 through 1804) is the 1804 dollar.
In fact, the 1804 Bust silver dollar is perhaps the most famous of all rare coins!
Here is the story of the 1804 Bust dollar, which is is often dubbed "The King of American Coins"…
Little-Known Facts About The 1804 Silver Dollar
The 1804 Draped Bust silver dollar is full of history and interesting twists and turns!
Perhaps the most ironic part of the story is this:
1804 Bust silver dollars were not struck in 1804! (Originals were made in 1834 and 1835 for inclusion in special proof sets, and restrikes were made in 1859.)
Another interesting twist to the story is this:
19,570 Bust silver dollars have been reported in United States Mint records from 1804. However, these 1804 silver dollars were actually dated 1803 or earlier!
Why The 1804 Draped Bust Silver Dollar Was Made
In 1834, two special proof sets were produced as gifts for the King of Siam and Sultan of Muscat.
These 2 proof sets included a complete set of coins representative of U.S. coins during the era.
In fact, the $10 Gold Eagle and the Bust silver dollar (which were included in the set) actually had not been produced for decades.
While the Sultan of Muscat proof set no longer exists as a complete set (along with its luxuriously crafted wood and leather box), the King of Siam proof set remains intact and has surfaced in recent decades.
Classes Of 1804 Bust Silver Dollars
Counting both originals and official restrikes, only 15 of the 1804 Draped Bust silver dollars are known to exist.
They have been divided into 3 classes (based on the specific design and striking variations and whether the coins are original or restrikes).
8 belong to Class I — a class of original specimens (The King of Siam and Sultan of Muscat 1804 silver dollars belong in this class.)
1 belongs to Class II — a restrike piece made from a Swiss silver coin called a "Thaler."
6 belong to Class III — these are also restrikes.
Most of them have been auctioned off in recent years.
1804 Draped Bust Silver Dollar Prices
Thinking about buying an 1804 Bust silver dollar for your personal collection?
You'll need deep pockets!
The 1804 Bust silver dollar has set records in the past for being the most expensive coin ever sold at auction.
One 1804 Bust silver dollar sold in 1999 for $4.14 million. Others have sold for between $1 million and $2 million in recent years.
The only other coin to have sold for more than the 1804 Bust dollar is the 1933 Double Eagle — which brought in over $7.5 million at auction.
Watch Out For Fakes!
There is no way a coin can be worth over $1 million without someone trying to pass off counterfeits.
Unfortunately, that is the case with the 1804 Bust silver dollar.
Numerous fake 1804 Bust dollars have notoriously been sold to some unsuspecting people as genuine.
That's why it's so important when you're buying coins of value, to purchase only pieces which have been graded and authenticated by 3rd-party coin graders.
You will find "replica" 1804 Draped Bust silver dollars in coin dealer ads:
These are properly marked with the words "copy" or "replica" and are not intended to fool the buyer into thinking that they are buying a genuine 1804 Bust silver dollar.
These replica 1804 Bust silver dollars are designed to simply allow people a chance to own something which closely resembles the rare 1804 Bust silver dollar. Such replicas often sell for between $20 and $40 and sometimes are made with nearly pure silver.
Replica 1804 Draped Bust silver dollars are generally worth only the value of the metal within the coin, but they do excite some people who want the feel of owning an 1804 Bust silver dollar without having to bid more than $1 million at auction!
More About The 1804 Bust Silver Dollar
The 1804 Bust silver dollar's history is really quite interesting.
The story of the 1804 Bust silver dollar told here is only the tip of the iceberg to a complex and colorful tale that you will certainly want to read much more about!
A couple of good sources are: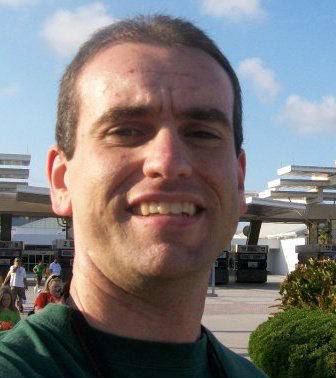 I'm the Coin Editor here at TheFunTimesGuide. My love for coins began when I was 11 years old. I primarily collect and study U.S. coins produced during the 20th century. I'm a member of the American Numismatic Association (ANA) and the Numismatic Literary Guild (NLG) and have won multiple awards from the NLG for my work as a coin journalist. I'm also the editor at the Florida United Numismatists Club (FUN Topics magazine), and author of Images of America: The United States Mint in Philadelphia (a book that explores the colorful history of the Philadelphia Mint). I've contributed hundreds of articles for various coin publications including COINage, The Numismatist, Numismatic News, Coin Dealer Newsletter, Coin Values, and CoinWeek. I've authored nearly 1,000 articles here at The Fun Times Guide to Coins (many of them with over 50K shares), and I welcome your coin questions in the comments below!