Have a 2009 District of Columbia quarter?
If so, then you probably want to know if it's one of the few Washington DC quarters with errors — and how much your DC quarter is worth (whether it has errors or not).
Read on to find out if your 2009 District of Columbia quarter is one of the scarce and valuable ones with a doubled die error.
Specifically, I'll be covering these topics:
How to spot a 2009 Washington DC doubled die quarter
How much a 2009 District of Columbia error quarter is worth
Some cool facts and trivia about 2009 Washington DC quarters
So… look through your pocket change, pick out the quarters, and let's begin looking for some cool 2009 District of Columbia error coins…
How To Identify A Doubled Die Washington DC Error Quarter
First, check the back side (or "reverse") of your District of Columbia quarter. That's where you'll find the likeness of 20th-century musical icon and Washington, DC native Duke Ellington.
The jazz virtuoso composed such hits as "Take The A Train" and "It Don't Mean A Thing (If It Ain't Got That Swing)" and was a recipient of the Presidential Medal of Freedom in 1969. Duke Ellington's name is emblazoned on the piano he's sitting at on the reverse of the 2009 Washington DC quarter.
Some 2009-D District of Columbia quarters exhibit doubling in the "ELL" of "ELLINGTON." To date, only a dozen or so with drastic doubling in the "ELL" have been graded by the major third-party coin certification firms.
Other 2009 Washington DC doubled die quarters show minor doubling in places such as Ellington's arm and in some of the keys of the piano.
How Much Are Doubled Die 2009 District of Columbia Quarters Worth?
Some examples of the 2009 Duke Ellington quarter with doubled "ELL" have sold for 3 and 4 figures, trading for $1,000 or more. But prices are all over the board — depending on the magnitude of the doubling and the coin's condition.
The 2009 Washington DC quarters with minor doubling on Ellington's arm and in the piano keys are much more common. They typically sell for $5 to $20 apiece — based on the degree of doubling and the condition of the coin.
How Much Are Regular 2009 District Of Columbia Quarters Without Errors Worth?
District of Columbia quarters were the first of 6 different issues struck in the one-year-only DC & US Territories Quarters series. The 2009 DC and US Territories Quarters immediately followed the 50 State Quarters program of 1999 through 2008 and preceded the America The Beautiful Quarters series that began in 2010.
District of Columbia quarters are very common. The US Mint made a total of 172,400,000 Washington DC quarters:
The Philadelphia Mint ("P") struck 88,800,000
The Denver Mint ("D") produced 83,600,000
As you can see, tons of Washington DC quarters were made, and most of these entered circulation. So, circulated (or worn) 2009 Washington DC quarters that don't exhibit any signs of errors or other oddities are extremely common and are worth only face value — or 25 cents.
But if you have an uncirculated District of Columbia quarter that was never spent as money, it's worth more. Uncirculated 2009 Washington DC quarters are worth about 50 cents and up.
What about proof Washington DC quarters that were made at the San Francisco Mint ("S" mintmark) for collectors? Copper-nickel clad proof Duke Ellington quarters are worth about $1.25 apiece and up, while 90% silver proofs trade for $4 or more.
Fun Facts & Trivia About The District Of Columbia Quarter
There's some neat stuff behind these popular 2009 Washington DC quarters. Here are a few cool facts you can memorize to build your numismatic knowledge and impress your friends!
Must read: 50 State Quarters Values, Errors, And Little-Known Facts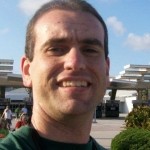 I'm a roller coaster junkie, a weather enthusiast, a frequent traveler, and a numismatist. My love for coins began when I was 11 years old. I primarily collect and study U.S. coins produced during the 20th century. I'm a member of the American Numismatic Association (ANA) and the Numismatic Literary Guild (NLG). I've also been studying meteorology and watching weather patterns for years. I enjoy sharing little-known facts and fun stuff about coins, weather, travel, health, food, and living green… on a budget.
...