If you're a coin collector, numismatist, or somebody who has worked a bit with coins, you may have heard the acronym PMD.
What's PMD?
It stands for Post Mint Damage, and refers to any damage a coin has suffered after leaving the mint.
Common examples of damaged coins (those with PMD) are those which have:
Scratches
Dings
Holes not made at the mint
Bumps
Nicks
Gouges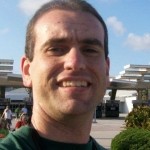 Author:
Joshua McMorrow-Hernandez
I'm a roller coaster junkie, a weather enthusiast, a frequent traveler, and a numismatist. My love for coins began when I was 11 years old. I primarily collect and study U.S. coins produced during the 20th century. I'm a member of the American Numismatic Association (ANA) and the Numismatic Literary Guild (NLG). I've also been studying meteorology and watching weather patterns for years. I enjoy sharing little-known facts and fun stuff about coins, weather, travel, health, food, and living green... on a budget.