This post may contain affiliate links. If you buy thru these links, we may earn a commission at no additional cost to you.
---
The dime has been an essential part of pocket change and United States commerce for centuries.
While Franklin Delano Roosevelt has been a fixture on our dime since 1946, long before FDR appeared on the ten-cent coin, another design called itself home on the coin for over 50 years.
The Seated Liberty dime series offers plenty of examples that coin collectors can buy for under $25 each. In addition, a number of rarities and low-mintage dates were created during the 54 years of the coin's production.
Seated Liberty Dime Facts
Christian Gobrecht designed the Seated Liberty dime.
All Seated Liberty dimes are made from 90% silver and 10% copper.
Liberty Seated dimes were struck from 1837 through 1891.
At the time, the U.S. dime had only seen 2 different major designs and a smattering of reverse designs and other minor modifications.
The Seated Liberty design itself represents a major era in United States coinage. During its half century of longevity, there were a number of modifications to the obverse and reverse designs.
The 1838 Seated Liberty dime was minted in New Orleans — making it the first U.S. coin struck outside of the Philadelphia Mint. In other words, it was the first branch mint coin in the United States.
Seated Liberty Dime Varieties
The Liberty Seated dime underwent 5 major design modifications. Each of these varieties is popularly collected and studied by Seated Liberty dime design enthusiasts.
Here's what makes these 5 Seated Liberty dime design varieties unique:
Variety 1 (1837 to 1838) has no stars on the obverse.
Variety 2 (1838 to 1853) displays stars on the obverse. (This design was again used from 1856 to 1860.)
Variety 3 (1853 to 1855) shows arrows on either side of the date.
Variety 4 (1860 to 1873) has the legend UNITED STATES OF AMERICA on the obverse. (This design was resumed from 1875 until 1891.)
Variety 5 (1873 to 1874) has arrows at the date, along with the legend on the obverse.
See photos of the design varieties mentioned above. For even more details, check out Gerry Fortin's definitive resource on Liberty Seated Dime Varieties for collectors.
Rare Seated Liberty Dime Values
While most Liberty Seated dimes can be obtained for $20 to $50 in the lower circulated grades (and some are even less expensive), there are a number of dates that cost hundreds of dollars or more to purchase.
It's true that, for the most part, Seated Liberty dimes are plentiful as a whole. After all, many dates have mintages of well over 1 million. However, there are several dates that saw production levels of under 100,000.
Here are some of the rare Liberty Seated dimes and their values:
1844: $180 to $7,800
1856-S $110 to $4,400
1858-S $145 to $3,900
1859-S $125 to $12,100
1860-O $380 to $25,000+
1863 $400 to $1,300
1864 $240 to $1,000
1865 $330 to $1,200
1866 $420 to $1,600
1867 $485 to $1,500
1870-S $220 to $2,200
1871-CC $1,700 to $50,000
1872-CC $940 to $45,000+
1873-CC $2,000 to $52,000
1874-CC $10,500 to $65,000+
1879 $200 to $550
1880 $150 to $500
1881 $150 to $460
1885-S $600 to $6,600
* Values above are for coins ranging from grades of Good-4 to Mint State-60
Tips For Collecting Liberty Seated Dimes
Seated Liberty dimes are popular among collectors — because they offer an excellent mix of more affordable dates, as well as valuable rarities.
These 19th-century silver coins offer mystique and allure as a vintage precious metal coin.
But how does one collect Liberty Seated dimes?
There are a few typical ways you could build a coin collection around Seated Liberty dimes:
Include one example as a type coin within the framework of a larger United States collection — such as a 19th-century type set, a type set of dimes, or a set of denominations incorporating the Seated Liberty motif (half dime through dollar).
Collect a set of the 5 different Seated Liberty dime varieties, described above.
Build a date set of Liberty Seated dimes — one for every year from 1837 through 1891. (This is a more expensive endeavor, by the way.)
Or build a complete date-and-mintmark set of Seated Liberty dimes. (This is, by far, the most challenging way to collect the Seated Liberty dime!)
Whichever collecting objective you choose, Liberty Seated dimes are outstanding additions for any collection of American coins. These old dimes have a neat story to tell, and they can fit the narrative of virtually any collection of rare U.S. coins!
Here's info about the Liberty Seated Collectors Club.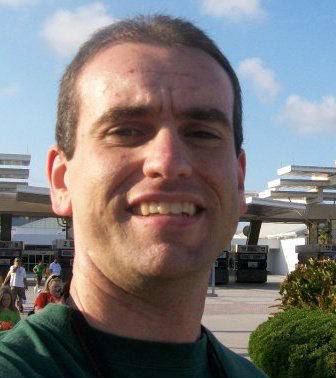 I'm the Coin Editor here at TheFunTimesGuide. My love for coins began when I was 11 years old. I primarily collect and study U.S. coins produced during the 20th century. I'm a member of the American Numismatic Association (ANA) and the Numismatic Literary Guild (NLG) and have won multiple awards from the NLG for my work as a coin journalist. I'm also the editor at the Florida United Numismatists Club (FUN Topics magazine), and author of Images of America: The United States Mint in Philadelphia (a book that explores the colorful history of the Philadelphia Mint). I've contributed hundreds of articles for various coin publications including COINage, The Numismatist, Numismatic News, Coin Dealer Newsletter, Coin Values, and CoinWeek. I've authored nearly 1,000 articles here at The Fun Times Guide to Coins (many of them with over 50K shares), and I welcome your coin questions in the comments below!