This post may contain affiliate links. If you buy thru these links, we may earn a commission at no additional cost to you.
---
If you're a coin collector on a tight budget, you may be wondering how to make the most of this hobby — especially when it can take a lot of money to buy some of these coins!
Fortunately, there are some creative shortcuts you can take to stretch your coin collecting dollars.
One of the most popular ways to add to the diversity of your coin collection without spending large amounts of money is to build type sets. Type sets are collections of coins that usually contain one example of each coin belonging to a certain theme in your collection.
For example, a 20th century cent type set might include one example of every kind of penny made during the 20th century. This could include one Indian Head penny and the various types (steel, majority-copper, majority-zinc, etc.) of Lincoln pennies made during the century.
Let's look at a few interesting type sets you can build without spending more than $100 total. (You may be surprised what $100 can buy!)
Penny Type Sets
This cheap type set would include buying one example of every kind of penny made since the 1700s.
One area of this collection where collectors are usually allowed to take a short-cut is in the large cent area.
In fact, Capital Plastics produces a very popular cent type set holder that has only one space for a large cent. The other spaces are designed for the 4 primary types of small cents made since 1856.
Prices listed for all the coins in this article are average prices for common-date coins in average condition.
Nickel Type Sets
A 5-cent or nickel type set would involve collecting all of the different types of 5-cent coins made since the 1790s.
Why am I mainly calling this a 5-cent type collection and not a nickel type collection?
Because our nation's 5-cent coin has not always been in the form of a nickel coin. Up until the mid-1870s, our 5-cent coin was a small silver coin called a half dime.
The half dime, like the large cent, had many different designs made during its run. However, Capital Plastics also designs a holder that requires only one type of half dime to complete the 5-cent type set.
Dime Type Sets
A dime type set is another great cheap type set to build if you want interesting design variety in your collection but don't want to (or can't) spend a lot of money.
Dimes first appeared in 1796 and have been an important part of our nation's commerce ever since. Below are the 5 types of dimes you would need to collect to complete a basic dime type set.
Birth Year Type Set
Here's a fun cheap type set to build if you are nostalgic! The birth year type set can be easily built in almost all circumstances for well under $100.
In fact, if you were born in the last 40 years, you can often do it for under $10! The only occasion where it may be hard for you to build a birth year type set for less than $100 is if you were born in 1921 or anytime before the 1900s.
So, what does it take to build a birth year type set? Basically, you need to have only one coin from each denomination minted in the year you were born to complete the birth year type set. However, you could also build a more elaborate type set that includes a mint set and proof set from the year you were born.
As an example, here's what you would need to build a birth year type set if you were born in 1972:
Notice there is no regard here as to mintmark. You really do not need to worry about the mintmarks with a birth year type set, because your goal here is to obtain coins of a certain year.
There are many other kinds of type sets you can build for less than $100, too. Be sure to check out the Professional Coin Grading Service's online price guide to find out more about what it would cost you to buy certain U.S. coins.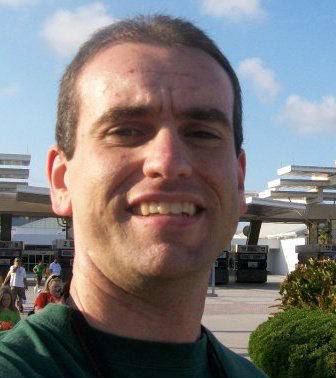 I'm the Coin Editor here at TheFunTimesGuide. My love for coins began when I was 11 years old. I primarily collect and study U.S. coins produced during the 20th century. I'm a member of the American Numismatic Association (ANA) and the Numismatic Literary Guild (NLG) and have won multiple awards from the NLG for my work as a coin journalist. I'm also the editor at the Florida United Numismatists Club (FUN Topics magazine), and author of Images of America: The United States Mint in Philadelphia (a book that explores the colorful history of the Philadelphia Mint). I've contributed hundreds of articles for various coin publications including COINage, The Numismatist, Numismatic News, Coin Dealer Newsletter, Coin Values, and CoinWeek. I've authored nearly 1,000 articles here at The Fun Times Guide to Coins (many of them with over 50K shares), and I welcome your coin questions in the comments below!