This post may contain affiliate links. If you buy thru these links, we may earn a commission at no additional cost to you.
---
A fun project for coin enthusiasts is to assemble a birth year type coin set — or a conception year type coin set.
What is that?
Essentially, it's a collection of coins that were struck during the year of one's birth or the year of one's conception.
Coin sets by year can range in size and scope. There are no rules.
Let's start with birth year coin sets…
For a birth year set, the idea is to pick out of pocket change an example of each coin you find that was struck the year you were born.
Or… for new parents (or as a baby gift for new parents), you select one of each coin from the year the baby is born!
By the way, here's a list of coins in pocket change that are worth more than face value.
How To Assemble Birth Year Coin Sets
First, find one of each of the following coins from a specific year:
a penny
a nickel
a dime
a quarter
a half-dollar
a dollar coin
Then, save those coins — or display them in a way that is meaningful to you:
If desired, you could elaborate on birth year coin sets even further. For example, you could also purchase a mint coin set, a proof coin set, and any other coin item from the year of your birth and put this together as a birth year coin collection. Proof sets, mint sets, commemorative coins, and any other pieces you may need for making birth year coin sets can be found at most coin dealers' stores.
How To Assemble Conception Year Coin Sets
Another similar idea is a clever twist on the birth year coin sets called a conception year coin set.
This is a fun coin display to make for yourself or a loved one — a nostalgic way to retain a piece of the past that is uniquely meaningful.
It's also great:
if you're expecting a baby
to give as a shower gift for expecting parents
as a DIY project for a child that you're trying to get interested in coin collecting
For those of us who were conceived in one year but born in the following calendar year, this can be an exciting (albeit unique) approach to coin collecting!
Basically, a conception year coin set consists of the same type of coins as a birth year coin set (mentioned above) — at least one example of each denomination made the year of the child's conception — including a penny, nickel, dime, quarter, half-dollar, and dollar coin.
TIP: As long as you were conceived in the last few decades, a conception year coin set shouldn't cost you more than $5 to $10 to complete — if you have to buy the coins from a coin dealer. You can also look for the coins in your pocket change.
A conception year coin set makes a great gift idea for somebody special in your life!
How I Put Together My Birth Year Set
I was born in 1981.
For starters, I purchased a 1981 proof set and 1981 mint set.
Then, because I wanted a complete representation of the kinds of coins "made" in 1981, I included an example of the 1982 George Washington half dollar.
Why is that coin included in my 1981 birth year set?
Because Public Law 97-104, which authorized the coin's production, was passed in 1981. Therefore, the George Washington half dollar has certain "roots" to 1981 and I thought that would make it an interesting and appropriate addition to my birth year collection.
Something else I include in my 1981 birth year set is a copy of the 1981 edition of A Guide Book of United States Coins by R.S. Yeoman. Why? Because a vintage copy of "the red book" from the year of your birth is a neat addition to such a collection. Plus, it gives you a chance to see what coin prices were like way back when. Many coin dealers stock old copies of "A Guide Book of United States Coins." Old copies can also be found on eBay.
Here is a video tour of my 1981 birth year coin set:
The Bottom Line…
One of the great things about coin collecting is you get to decide what you want to collect! And only you can determine what should (or should not) be included in your own special year coin sets.
Have fun!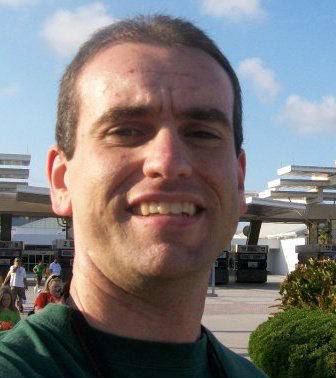 I'm the Coin Editor here at TheFunTimesGuide. My love for coins began when I was 11 years old. I primarily collect and study U.S. coins produced during the 20th century. I'm a member of the American Numismatic Association (ANA) and the Numismatic Literary Guild (NLG) and have won multiple awards from the NLG for my work as a coin journalist. I'm also the editor at the Florida United Numismatists Club (FUN Topics magazine), and author of Images of America: The United States Mint in Philadelphia (a book that explores the colorful history of the Philadelphia Mint). I've contributed hundreds of articles for various coin publications including COINage, The Numismatist, Numismatic News, Coin Dealer Newsletter, Coin Values, and CoinWeek. I've authored nearly 1,000 articles here at The Fun Times Guide to Coins (many of them with over 50K shares), and I welcome your coin questions in the comments below!