One of the best parts about coin collecting is that we have coin dealers to go to so we can:
Buy old and rare coins
Purchase coin books and coin albums
Get a coin appraisal
Pick up the newest coin supplies
Ask questions of about our coins
Finding the right coin dealer can be difficult sometimes, though.
After all, there are so many to choose from online, and you probably have more than 1 or 2 nearby if you live in or near a big city.
Here are 5 tips to find the right coin dealer for you:
Is he knowledgeable? Seek an experienced coin dealer who's well-established in the community.
Is he protected? Reputable coin dealers can cover losses in case of fire, theft, or if a counterfeit coin is accidentally sold.
Does he have a good history? If so, he'll rate well with the Better Business Bureau.
Is he honest and fair? Ask around.
Does he stand by his word? A good coin dealer offers refunds or has an exchange policy.
Did you know the ANA (American Numismatic Association) has a guide to help you find a coin dealer? All you do is type in your state, city, and/or zip code to get a list of coin dealers in your area.
Coin dealers are the main source for your coin needs. Think of them this way: whether you're buying or selling coins, or you're in search of new coin supplies, coin dealers are your one-stop shopping for anything and everything you will want for your coin hobby!
While different coin dealers focus on different areas of numismatics (some work with U.S. modern coins, while others focus on ancient coins), the philosophy is essentially the same: coin dealers are a coin collector's best friend.
Here's what to expect when you meet with a coin dealer, plus tips for finding a coin dealer near you.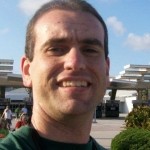 Author:
Joshua McMorrow-Hernandez
I'm a roller coaster junkie, a weather enthusiast, a frequent traveler, and a numismatist. My love for coins began when I was 11 years old. I primarily collect and study U.S. coins produced during the 20th century. I'm a member of the American Numismatic Association (ANA) and the Numismatic Literary Guild (NLG). I've also been studying meteorology and watching weather patterns for years. I enjoy sharing little-known facts and fun stuff about coins, weather, travel, health, food, and living green... on a budget.