This post may contain affiliate links. If you buy thru these links, we may earn a commission at no additional cost to you.
---
I get many inquiries on coin appraisal from the countless readers here at The Fun Times Guide to Coins, and I'm always glad to answer the many coin questions received every day in the comments. Please keep them coming, everyone!
Now, as for learning more about the value of your coins, you've come to the right place.
I specialize in 20th century coins, but have dedicated much of my numismatic research time to many other areas of coin collecting — including 19th century coins and gold coins, as well as modern examples of coinage coming out of the United States Mint today.
Coin Appraisal: Things To Keep In Mind
Are you wondering the value of a specific coin?
Whether you get your coin appraised by a coin dealer of you post a question here at The Fun Times Guide, keep in mind these 3 things:
Values are a rough estimate – Coin values can fluctuate greatly from day to day, especially when you're talking about silver and gold coins. Therefore, any valuation you get may not be accurate say, 6 months from now.
A word about coin insurance – If you're trying to get a coin appraisal done so you can properly insure your collection, be sure to ask if you can buy replacement coverage, so should a terrible event occur that results in the damage of your coins, you will have enough money to completely cover your losses.
Coin appraisals vary – Based on who is appraising your coins, you may get different answers as to the value of your coins. This could be due to differences in the judgment of your coins' conditions, various coin value methodologies, or other factors. Get a few coin appraisals and then take the average of those coin values to get an idea on the fair value of your coins.
Coin Values Depend On Many Factors
Now, getting the value of your coins here at The Fun Times Guide to Coins is a good place to start — because you can upload pictures of your coins (or describe the state of your coins if you can't upload photos). And if I don't know the value of your coins right off the bat, I'll flex my coin research muscles to find the right answer for you.
Of course, a lot more goes into determining the value of your coin than just looking it up on a coin value guide. Yes, coin value guides can help, and doing some coin grading to determine the amount of wear yours have can help further still. But, even armed with a coin value guide and the knowledge of your coin's wear-based grade, you may not have enough information to get a proper determination of your coin's value.
That's because the info in most coin values guides doesn't really apply to all coins, as these value guides usually assume the coin being evaluated to be in good condition, outside of wear alone; that is, no discernible signs of cleaning, no major nicks and scratches, and appropriate color or toning on the coin, for example.
In the real world, you and I know that coins don't often arrive in our hands in the greatest of conditions, so it's always best to describe any flaws your coin may have when determining a coin's value if asking about the price of your coins online. And, that's – again – where uploading images of your coins here will help in getting a better idea of your coin's value if you can't get a sight-seen coin appraisal from your local coin dealer.
To find reputable coin dealers who will provide a coin appraisal, check out the coin dealer search engine made available by the American Numismatic Association.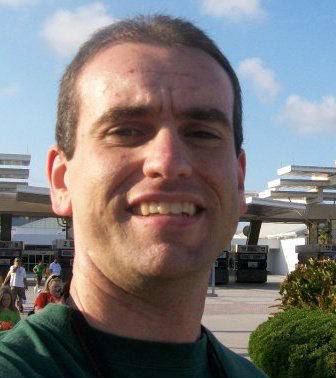 I'm the Coin Editor here at TheFunTimesGuide. My love for coins began when I was 11 years old. I primarily collect and study U.S. coins produced during the 20th century. I'm a member of the American Numismatic Association (ANA) and the Numismatic Literary Guild (NLG) and have won multiple awards from the NLG for my work as a coin journalist. I'm also the editor at the Florida United Numismatists Club (FUN Topics magazine), and author of Images of America: The United States Mint in Philadelphia (a book that explores the colorful history of the Philadelphia Mint). I've contributed hundreds of articles for various coin publications including COINage, The Numismatist, Numismatic News, Coin Dealer Newsletter, Coin Values, and CoinWeek. I've authored nearly 1,000 articles here at The Fun Times Guide to Coins (many of them with over 50K shares), and I welcome your coin questions in the comments below!