This post may contain affiliate links. If you buy thru these links, we may earn a commission at no additional cost to you.
---
Price guides are an essential part of coin collecting — whether you're a beginner or an expert.
Not only do they provide current prices for all of your U.S. coins, but they are also loaded with tons of useful knowledge about coins.
Where do you think I learned everything I know today?
Only half of it came through actual experience of owning coins. The other half is from reading through several price guides, coin books, and articles on coins.
U.S. Coin Price Guide Books
Following are some of the differences between the most popular U.S. coin price guides.
There are several price guides out there made by different companies, however only a handful of them stand out from the rest.
The two I use the most are:
Official Red Book Coin Price Guide
The Red Book is published by Whitman.
They're one of the more popular distributors of coin supplies, and they are frequently referred to often by coin dealers as a reliable source of information about U.S. coins and American currency.
The Red Book offers coin prices as well as hundreds of color coin photos, historic information on coins, and explanations of how to grade your coins.
The Red Book has been valued by hobbyists for more than five decades as a comprehensive reference to historical data and current retail prices for all United States coins. Chapters in the book include detailed listings of Colonial coins, from 1616 to the opening of the federal mint, and all United States coins, including early American coins and tokens, early mint issues, regular mint issues, proofs, private, state and territorial gold, silver and gold commemorative issues.

~ Source
Official Black Book Coin Price Guide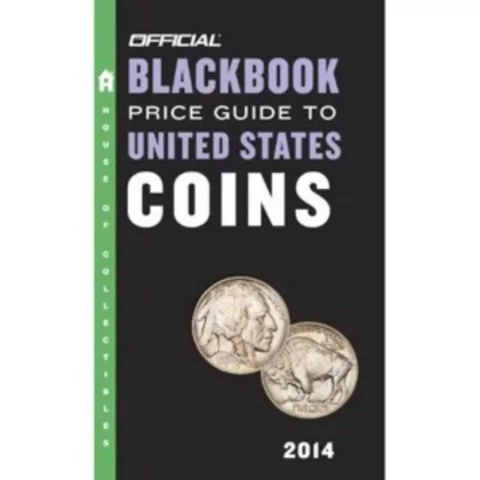 The Black Book is published by House of Collectibles.
It is sometimes referred to as the Black Book, and it's also a popular price guide among coin collectors.
The Black Book breaks down average coin values for all types of U.S. coins and also provides information on coin grading, mintmarks, and other useful bits of coin info, including some detail on coin auctions.
The Official Blackbook has all the information you rely on, including current values of coins, more than 18,000 prices, expert tips on buying and selling coins, and lists of coin publications and associations. Plus, a new updated market review traces current trends in collecting and investing. New treasures in U.S. coins are discovered every year — and this guide will help you evaluate and find those hidden assets.

~ Source
Official Blue Book Coin Price Guide
There is also a Blue Book, although I'm not sure exactly what the differences are in it. It is published by Whitman — just like the Red Book is. The only difference may be that it is a softback book, and it's a little cheaper.
The Blue Book is a coin price guide that informs you on the approximate amount of money you can expect to get if you sell your coins to a coin dealer.
Since 1942, the Blue Book has been the annual reference used by U.S. coin dealers to make buying offers. Likewise, coin collectors use it to find out what dealers will pay for their coins. Features: Average dealer buying prices for U.S. coins from 1616 to today, historical information, actual-size photographs of hundreds of coins, grading and collecting tips, and detailed mintage records.

~ Source
The Best Coin Price Guide: Red Book vs Black Book
Both the Red Book and the Black Book list every U.S. coin ever minted.
So, what's the difference between the Black Book and the Red Book?
Well, price for one. You can pick up a copy of the Black Book for about half the price of the Red Book.
The Red Book also comes in hardback and spiral editions, whereas the Black Book is a soft paperback.
I prefer the Red Book because it has a lot more details about the coins — such as where the mint marks appear on the coins, close-up pictures of doubled die coins, close-up pictures of errors on coins, a detailed history of the coins, etc.
The Black Book also gives a brief description and sometimes a little history, but not as mush information as the Red Book offers.
The Red Book also has full color photos, whereas the Black Book only uses black and white photographs.
For all of those reasons, I find myself using the Red Book most often.
How To Decipher The Codes In Coin Price Guides
Inside of these coin price guides, you will find abbreviations such as G, VG, F, VF, EF, AU, MS, PF, BU, etc.
You're probably wondering, "What do these abbreviations mean?"
If you happen to open up one of these books and try to find the price of a coin without reading the front sections first, you may be a little baffled. In short, the abbreviations refer to the grade of a coin (or its "condition").
Here is what the coin grade abbreviations inside price guides mean:
G = Good – Refers to a coin with a grade of Good
VG = Very Good – Refers to a coin with a grade of Very Good
F = Fine – Refers to a coin with a grade of Fine
VF = Very Fine – Refers to a coin with a grade of Very Fine
EF = Extra Fine – Refers to a coin with a grade of Extra Fine
AU = About Uncirculated – Refers to a coin with a grade of About Uncirculated
MS = Mint State – Refers to a coin with a grade of Mint State
PF = Proof – Refers to a Proof coin
BU = Brilliant Uncirculated – Refers to a coin or roll of coins in Brilliant Uncirculated condition
Now, there are several levels to each coin grade. Even if the difference between two of the same coin is only one number and not detectable to the naked eye, the difference in price could be a lot!
For example, coin grades will contain levels such as G-4, VG-8, F-12, VF-20, EF-40, AU-50, MS-60, PF-70 and everything in between.
Of the coin price guides discussed here, the Red Book tends to be more helpful for beginners when trying to identify the grade of a coin — to some extent. However, being able to accurately grade a coin really comes mostly from experience and a keen eye.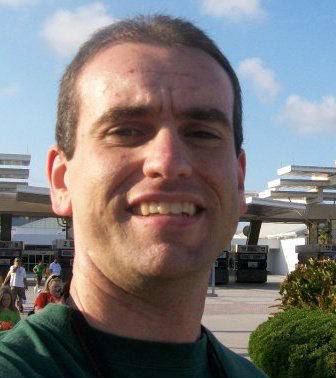 I'm the Coin Editor here at TheFunTimesGuide. My love for coins began when I was 11 years old. I primarily collect and study U.S. coins produced during the 20th century. I'm a member of the American Numismatic Association (ANA) and the Numismatic Literary Guild (NLG) and have won multiple awards from the NLG for my work as a coin journalist. I'm also the editor at the Florida United Numismatists Club (FUN Topics magazine), and author of Images of America: The United States Mint in Philadelphia (a book that explores the colorful history of the Philadelphia Mint). I've contributed hundreds of articles for various coin publications including COINage, The Numismatist, Numismatic News, Coin Dealer Newsletter, Coin Values, and CoinWeek. I've authored nearly 1,000 articles here at The Fun Times Guide to Coins (many of them with over 50K shares), and I welcome your coin questions in the comments below!