This post may contain affiliate links. If you buy thru these links, we may earn a commission at no additional cost to you.
---
Newbie coin collectors are often overwhelmed by the words and phrases they come across in their new hobby.
While the following abbreviations and acronyms are not the only ones that you will stumble upon when collecting coins, these are the most common ones when it comes to discussing coin grades.
Coin Grade Letters Explained
The letters represent the circulated grade of the coin and various strike characteristics.
These are the most common coin grades:
| Grade | Definition | Description |
| --- | --- | --- |
| AG: | Almost Good | A grade that refers to a coin with very heavy wear. Most collectors do not collect coins with this amount of wear, except for coins which are considered rare. |
| AU: | Almost Uncirculated | A coin which has only slight wear on its highest points. |
| BN: | Brown | Refers to brownish hues or toning seen on copper coins. |
| BU: | Brilliant Uncirculated | An uncirculated coin which has notable luster quality and, sometimes, refers to an uncirculated coin with good strike. |
| CIR: | Circulated | A coin which has seen wear through circulation. |
| CLND: | Cleaned | A coin which has been cleaned or otherwise washed. |
| DCAM: | Deep Cameo | Refers to a proof coin on which the designs are heavily "frosted" (white). |
| DMPL: | Deep Mirror Proof Like | A coin which is not actually a "proof" specimen but has reflectivity and mirrored surfaces which resemble proof quality. These coins are highly appreciated by collectors and investors alike. |
| EX or XF: | Extremely Fine | A coin with light wear and has all basic details visible. Higher-level "EF" or "XF" coins often show light traces of luster. |
| F: | Fine | A coin with heavy wear. "Fine" coins usually have full rims and all major details are intact. |
| FR: | Fair | A coin with very severe wear. Some people will collect "fair"-quality pieces for coins which are very rare, as is the case with very early half-cents and large cents. |
| G: | Good | A coin with considerably heavy wear. This is considered the lowest grade collectible for "common" coins. |
| MS: | Mint State | An coin which has no wear and is otherwise deemed "uncirculated." |
| PO: | Poor | A coin that has suffered extreme wear and can often be identified only by denomination and type. Dates, lettering, and detail are often worn beyond recognition on Poor coins. |
| PR: | Proof | A coin that has been manufactured specifically to produce an exquisite strike and surface quality. These are usually marketed by the mint as collector coins and often are struck multiple times. Modern-day proof coins have mirror-like surfaces. |
| RB: | Red-Brown | Refers to the mixture of red-orange and brown hues seen on copper coins. |
| RD: | Red | Refers to the deep orange and reddish hues and toning seen on copper coinage. |
| UNC: | Uncirculated | A coin which has never seen any wear through circulation. |
| VG: | Very Good | A coin with moderately heavy wear. A "Very Good" coin typically has full lettering near the rims of the coin. The word "LIBERTY," when it appears on late-19th and early-20th century coins on a headband will often show approximately 3-4 letters. |
| VF: | Very Fine | A coin with moderate wear. All major and many minor details are seen. All lettering should be complete on most coins. |
Coin Grade Numbers Explained
There are also numerical levels on the 70-point coin grading scale. 
The most common coin grades are:
Poor 1
Fair 2
About Good 3
Good 4, 6
Very Good 8, 10
Fine 12, 15
Very Fine 20, 35
Extremely Fine 40, 45
About Uncirculated 50, 55, 58
Uncirculated (Mint State) 60 to 70
The Official U.S. Coin Grading Scale
Each coin grading organization uses a coin grading scale that is based on the Sheldon Coin Grading Scale. This is a 70-point scale — where a coin that grades a "70" is thought to be worth 70 times as much as a coin that grades a "1."
More specifically:
Circulated coins (coins that show some wear) range from a low of 1 to a high of 58 points.
Uncirculated coins (coins that have never been used as money and show no wear) range from a low of 60 to a high of 70 points.
Here is the NGC's coin grading scale.
Here is the PCGS's coin grading scale with examples of each coin grade.
Grab a coin magnifier and a copy of the U.S. Coin Grading Standards book. Then, watch this video to see how to grade coins yourself at home:
---
Looking For A Coin Glossary?
Here are some more thorough guides that include the coin terms used by professional coin collectors: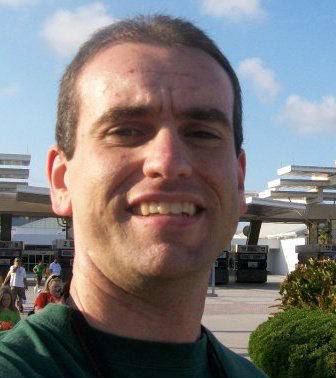 I'm the Coin Editor here at TheFunTimesGuide. My love for coins began when I was 11 years old. I primarily collect and study U.S. coins produced during the 20th century. I'm a member of the American Numismatic Association (ANA) and the Numismatic Literary Guild (NLG) and have won multiple awards from the NLG for my work as a coin journalist. I'm also the editor at the Florida United Numismatists Club (FUN Topics magazine), and author of Images of America: The United States Mint in Philadelphia (a book that explores the colorful history of the Philadelphia Mint). I've contributed hundreds of articles for various coin publications including COINage, The Numismatist, Numismatic News, Coin Dealer Newsletter, Coin Values, and CoinWeek. I've authored nearly 1,000 articles here at The Fun Times Guide to Coins (many of them with over 50K shares), and I welcome your coin questions in the comments below!