This post may contain affiliate links. If you buy thru these links, we may earn a commission at no additional cost to you.
---
When I began collecting coins, one of the first goals I set for myself was to construct a twentieth century coin set.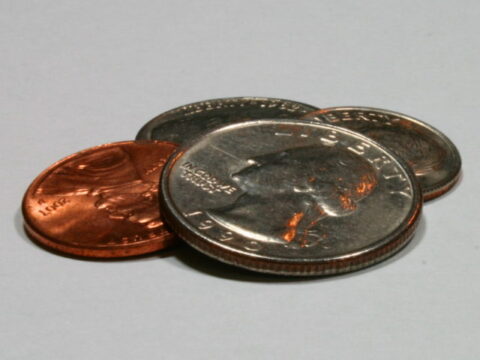 What is that? Quite simply, a 20th century type coin set is a collection of coins which includes one of each design from each denomination the United States produced between 1900 and 1999.
Among the many alluring elements of building a 20th century coin set is that the collection includes a diverse array of beautiful and historic designs, including some of the most popular coins the United States ever produced.
Building a twentieth century type set is a goal whose amount of investment — in time and money — can vary. I have built a few 20th century type coin sets over my time as a collector. Each successive twentieth century set involved incrementally more time and money, as my standards of quality in coinage changed over the years. As each set got more and more costly and time-consuming to build, I pursued coins in increasingly higher levels of preservation.
One element in completing a twentieth century type coin set which becomes a bit of a challenge for some collectors is being able to obtain some of the older coins required for completing the set. As you can imagine, most the coins needed to finish the set are obsolete — they no longer circulate.
What do you do if the coins you need can't be found in pocket change? While some people receive coins through estates, inheritance, or happen upon them in "treasure" finds, one of the most common and efficient ways to acquire obsolete coins (as well as modern coins) is by purchasing them from a coin dealer. Coin dealers can be found in most towns and cities, and there are many who are selling old coins online and through advertisements in coin publications.
The list of coins required to complete a 20th century type coin set vary upon who is talking.
Some collectors like to include one example of every single design as well as minor varieties.
Other collectors stick to major design variations only.
The following list includes only the major design variations and does not include gold coins; relatively few collectors can afford to include gold coins in their twentieth century type coin sets.
By the way, reverse, a term you will see below, simply refers to the back, or "tails," side of the coin; the year ranges refer to the years during which the respective designs were produced.


20th Century Pennies:
Indian Cent  (1859 to 1909)
Lincoln Cent with Wheat Ears Reverse  (1909 to 1958)
Lincoln Cent with Lincoln Memorial Reverse  (1959 to 1999)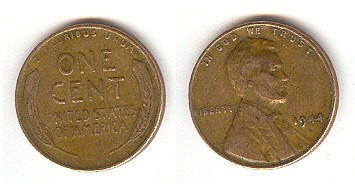 Twentieth Century Nickels:
Liberty Head Nickel  (1883 to 1912)
Buffalo Nickel  (1913 to 1938)
Jefferson Nickel  (1938 to 1999)
20th Century Dimes:
Liberty Head "Barber" Dime  (1892 to 1916)
Winged Liberty Head "Mercury" Dime  (1916 to 1945)
Roosevelt Dime  (1946 to 1999)
Twentieth Century Quarters:
Liberty Head "Barber" Quarter  (1892 to 1916)
Standing Liberty Quarter  (1916 to 1930)
Washington Quarter w/ Heraldic Eagle Reverse  (1932 to 1998)
Washington Quarter w/ Bicentennial Reverse  (1975 to 1976; such coins are dated "1776-1976")
Washington Quarter w/ Delaware Reverse (1999)
Washington Quarter w/ Pennsylvania Reverse (1999)
Washington Quarter w/ New Jersey Reverse (1999)
Washington Quarter w/ Georgia Reverse (1999)
Washington Quarter w/ Connecticut Reverse (1999)
20th Century Half Dollars:
Liberty Head "Barber" Half Dollar (1892 to 1915)
Walking Liberty Half Dollar (1916 to 1947)
Franklin Half Dollar (1948 to 1963)
Kennedy Half Dollar (1964 to 1999)
Kennedy Half Dollar w/ Bicentennial Reverse (1975 to 1976; such coins are dated "1776-1976")
Twentieth Century Dollar Coins:
Liberty Head "Morgan" Dollar (1878 to 1904, and 1921)
Peace Dollar (1921 to 1935)
Eisenhower Dollar (1971 to 1978)
Eisenhower Dollar w/ Bicentennial Reverse (1975 to 1976; such coins are dated "1776-1976")
Susan B. Anthony Dollar (1979 to 1981
, and 1999)
Don't let the age of some of these coins fool you; while some of them are indeed very old (with some designs dating back into the 1800s) and there are some silver coins included, all of these coins can be had inexpensively.
In fact, not one of these coins will cost you more than $25 in moderately to heavily worn condition. Furthermore, the vast majority of these coins cost between $1 and $10 in circulated condition. These prices are current as of June 2008.

Ready To Start Your Twentieth Century Type Coin Set?

When I first started building a 20th century type coin set, I wound up purchasing nearly all the coins for the set in worn condition. Also, I had to purchase coins bearing "common dates" — those years during which millions of a single design were produced.
My collection contained no scarce or rare dates, and virtually all but the most recent designs were in worn condition. Yet, I ended up with a beautiful set that I displayed on my wall in a framed coin holder.
In fact, for those wanting to organize or display a twentieth century type coin set, there are several coin albums and coin holders designed for that very purpose.
A number of major coin dealers offer vast lists of coin-collecting supplies, including Jake's Marketplace, The Coin Shop, and Littleton Coin Company. Just for the record, I am in no way associated with these dealers; I simply am a very satisfied customer of these longstanding coin dealers. You might be interested in knowing that any coins needed to complete your 20th century type coin set can be found on these dealers' websites.
If you would like more information about any of the coins listed above, one of the best general coin books to check out is A Guide Book of United States Coins, by R.S. Yeoman and Kenneth Bressett. It is popularly called "The Red Book" and has been a favorite among coin collectors for over 60 years. The book is published annually by Whitman Publications. The U.S. Mint's website, also has much information about the coins the United States has produced over the course of its history. And, if you want a coin appraisal of the specimens in your 20th century coin set, drop us a line here in the comments forum or stop by your local coin dealer.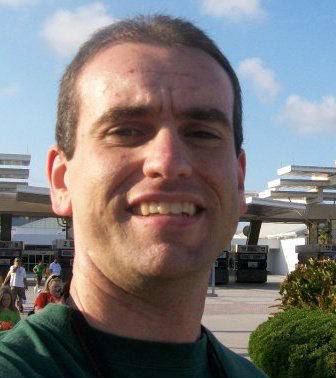 I'm the Coin Editor here at TheFunTimesGuide. My love for coins began when I was 11 years old. I primarily collect and study U.S. coins produced during the 20th century. I'm a member of the American Numismatic Association (ANA) and the Numismatic Literary Guild (NLG) and have won multiple awards from the NLG for my work as a coin journalist. I'm also the editor at the Florida United Numismatists Club (FUN Topics magazine), and author of Images of America: The United States Mint in Philadelphia (a book that explores the colorful history of the Philadelphia Mint). I've contributed hundreds of articles for various coin publications including COINage, The Numismatist, Numismatic News, Coin Dealer Newsletter, Coin Values, and CoinWeek. I've authored nearly 1,000 articles here at The Fun Times Guide to Coins (many of them with over 50K shares), and I welcome your coin questions in the comments below!