This post may contain affiliate links. If you buy thru these links, we may earn a commission at no additional cost to you.
---
Coin collecting on a budget probably hasn't been more important in years than it has been in recent times.
With the economy still on the rocks, many people don't want to give up their hobbies but still must find a way to cut back.
Thankfully, enjoying the hobby of coin collecting doesn't have to be expensive.
In fact, here are 7 ideas for coin sets you can complete for under $10.
7 Fun Coin Sets Under $10
Completing coin sets is a challenge most coin collectors like to achieve.
Without a large budget, though, completing those coin sets can get to be tough.
Still, $10 or less will help you complete these 7 coin sets below.
*None of these sets assume the inclusion of proof coins or 90% silver specimens
1941 to 1974 Lincoln Cent Collection
One of the most popular and cheapest Lincoln cent coin collections is the 1941 to 1974 Lincoln cent collection. Based around the classic Whitman coin folder designed for that year range of Lincoln pennies, the 1941 to 1974 penny set can be easily purchased for under $10.
Even more enticing, it's reasonably possible to complete this collection from circulation, though it will take lots of pocket change and bank roll searching.
1962 to Present Jefferson Nickel Collection
Another popular coin set based around Whitman coin folders, the 1962 to present Jefferson nickel coin collection can be completely built from circulation for face value.
With Jefferson nickels among the easiest and cheapest coin sets to build thanks to relatively old nickels still circulating and also a lack of expensive rarities, a set such as the 1962 to present Jefferson nickel set makes sense for anyone on a budget and wanting a fun challenge.
Oh, and you can build this set from circulation for, yes, under $10!
1965 to Present Roosevelt Dimes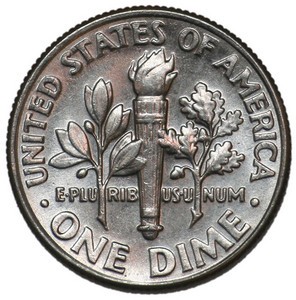 When copper-nickel clad coinage began in the United States in 1965, it disappointed legions of coin collectors who had long loved the silver coinage of earlier years.
However, copper-nickel clad coinage does have its own set of benefits, including relative cheap cost during times of silver bullion price spikes like those of late.
Because copper-nickel clad coinage going all the way back to 1965 can still be easily found in circulation, you'd have no problem completing a set of copper-nickel Roosevelt dimes from pocket change. And you could therefore do that for face value… and less than $10.
1976 Bicentennial Coin Set
The Bicentennial coinage of 1975 and 1976 meant new reverse designs for the quarter, half dollar, and dollar coin as well as 1776-1976 dual dating on those coins.
The result is a popular design diversion for coin collectors looking for something different from the usual designs of the era.
A type coin collection consisting of…
1 copper-nickel Bicentennial Washington quarter
1 copper-nickel Bicentennial Kennedy half dollar
And a Bicentennial Eisenhower dollar
…Would cost less than $10 for copper-nickel specimens, even if you purchased each of these coins in mint-state grades from  a coin dealer.
20th Century Penny Set
Here's a neat idea for someone wanting a coin collection with a little history to it — a collection of each of the 20th century penny designs.
That means buying (or finding) the following coins:
You have a decent shot of finding all but the Indian Head penny in circulation. Though, admittedly, finding a 1943 steel cent can prove tough. So, if you decided to buy these coins from  a coin dealer, you'd be looking at spending around $2 to $5 for the Indian Head penny and about a dollar for the three Lincoln cents. That's a set costing anywhere between $5 and $8.
20th Century Nickel Set
How about spending a few bucks working on a set of 20th century nickels?
This great little set would span a diverse variety of designs, such as the:
If you buy well-worn but decent common date specimens, you can complete this set for under $10.
20th Century Dimes
Silver prices are going up, but at current prices there's still an opportunity to buy an example of all the different 20th century dimes:
Your best bet for keeping this set under $10 is to choose well-worn, common date specimens. Also, be sure to ask if your coin dealer has a 'junk box' (they probably do). Often, you can buy silver coins from such boxes for melt value (or pretty close to it).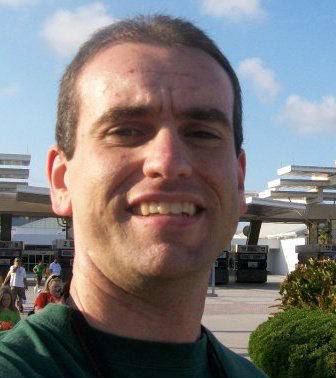 I'm the Coin Editor here at TheFunTimesGuide. My love for coins began when I was 11 years old. I primarily collect and study U.S. coins produced during the 20th century. I'm a member of the American Numismatic Association (ANA) and the Numismatic Literary Guild (NLG) and have won multiple awards from the NLG for my work as a coin journalist. I'm also the editor at the Florida United Numismatists Club (FUN Topics magazine), and author of Images of America: The United States Mint in Philadelphia (a book that explores the colorful history of the Philadelphia Mint). I've contributed hundreds of articles for various coin publications including COINage, The Numismatist, Numismatic News, Coin Dealer Newsletter, Coin Values, and CoinWeek. I've authored nearly 1,000 articles here at The Fun Times Guide to Coins (many of them with over 50K shares), and I welcome your coin questions in the comments below!