This post may contain affiliate links. If you buy thru these links, we may earn a commission at no additional cost to you.
---
You've seen the infomercials on TV offering special "one-time only" offers for coins, great deals, and rare coins.
But are these claims true? Are these really good deals?
I did some "window shopping" on the Home Shopping Network (HSN) website to see what they were offering and to compare their coin prices to those of Jake's Marketplace — a major Illinois U.S. coin dealer from which I have purchased many coins over the years.
Here's what I found….
HSN Coins vs Jake's Marketplace: Example #1
How about a lot of U.S. proof sets from 1965 to 2000, for $995.95 on HSN?
Wow, $1,000 for all those proof sets, including the 1976-S silver proof set sure sounds good, huh? All those proof sets, being sold in one bulk lot. But wait… $1,000? Okay, $999.95?
Hmmm… something tells me this may not be the best deal for these proof sets after all.
First, how do we even know what kind of quality these proof sets are in? You won't know until they arrive at your front door.
It looks like a couple of customers were not too happy. They said that some of the plastic cases were broken, the boxes were bent up, and some of the coins were discolored.
I did some window shopping at Jake's Marketplace and found the total price for the same sets, being sold individually at Jake's: 37 sets, including the 1965, 1966, and 1967 Special Mint Sets, both the regular and silver 1976 proof sets, and all regular proof sets issued from 1968-1975, and from 1977 on to 2000 (not including the quarters-only sets of 1999 and 2000).
Jake's is selling these for a subtotal of just $436. With shipping and insurance to my Florida zip code, the price tag rises to $476.74.
Wow!… I could buy 2 of these entire lots from Jake's, a highly respected coin dealer which ships directly to your door, for the price of just one HSN offer for the same lot. And I know that the proof sets that Jake's Marketplace will send me are of average to high quality.
HSN Coins vs Jake's Marketplace: Example #2
Next up, let's look at a collection of Eisenhower dollars — all in government-issued packaging. This means that all the coins come in proof sets, mint sets, or other containers assembled at the U.S. Mint.
In effect, this includes 28 of the 32 different Eisenhower dollars minted, as well as all the other coins that come in the mint sets and proof sets: cents, nickels, dimes, quarters, and half dollars. HSN is offering this lot for $399.95, lower than the "retail value" listed on HSN as $672.95.
Well, back to Jake's Marketplace, which sells these same sets individually. The subtotal for the sets, which includes proof sets from 1973-1978, mint sets from 1973-1978, the 40% silver mint set and proof set with 1976-dated coins, and the 1971, 1972, 1973, and 1974 uncirculated and proof 40% silver Eisenhowers, is $267.65. Shipping to my zip code brings the total to $292.88. Still, far less than the $399.95 HSN charges (and I am not even counting HSN's shipping charges here).
By the way, I don't know if Jake's 40% silver 1971, 1972, 1973, and 1974 dollars come in the mint packaging or not, but the price should be about the same even if in government packaging. Customer reviews for this HSN offer are mixed. Some were highly pleased with the quality of the coins received, others complained about missing coins and duplicate coins, as well as damaged packaging.
HSN Coins vs Jake's Marketplace: Example #3
Let's try something different. Let's see what a 2-cent coin from the HSN website costs.
HSN lists a Good/Very Good 2-cent piece for $34.95. The 2-cent coin was minted from 1864-1873, and HSN does not say which year it would ship. Most likely, it would be an 1864 or 1865 — the least expensive of the 2-cent series.
Jake's sells Good 2-cent coin from 1864 and 1865 for $18.95 apiece. In Very Good, these sell for $20.95. With shipping and insurance to my zip code, the price goes to $28.44. Still, this is less than HSN's price.
The Bottom Line…
Think twice before buying coins from HSN, or really any infomercial show or website. for that matter It is
safe to say that most any coin you find on an infomercial you can buy for less from a bona fide coin dealer.
And watch out for those "last chance," "one-time" only offers. Any regular-issue coin you can find on an infomercial you will be able to buy elsewhere later on.
Finally, be wary of novelty coins — those colorized, gold- or silver-plated, manipulated coins that we have been seeing a lot of on TV. They may be pretty, they may be neat, but the U.S. Mint does not strike such coins, and they really are not rare.
Most of all, be mindful of hype. Coins like the 50 state quarters, Presidential dollars, Sacajawea dollars, bullion coins, and proof sets all receive a lot of attention on infomercials. They are often the target of big advertisements and higher-than-usual prices. I would encourage you to shop for these things from a coin dealer instead.
NOTE: I did not compare gold coins from HSN and Jake's Marketplace because gold coin prices are more volatile than the coins listed here. Therefore, price changes may not be reflected on either company's website right away, and that would be unfair to both outlets and also not make for an accurate comparison.
By the way, I do not have any connections, affiliations, investments, or stakes in the Home Shopping Network or Jake's Marketplace. This is simply a comparison to show coin collectors that the Home Shopping Network may be a great place to buy all kinds of things, from dresses to golf clubs, but it is not the wisest place from which to buy coins — at least if you are trying to save money!
RELATED
Ripoff Report – dialog about Home Shopping Network coin sales.
The Gibson Law Firm – currently investigating coin fraud claims against home shopping networks, including the Home Shopping Network.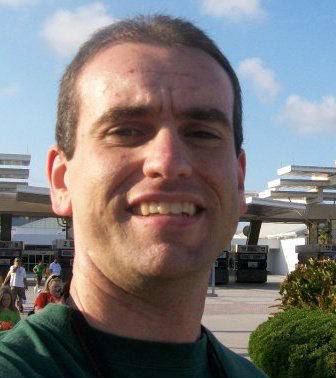 I'm the Coin Editor here at TheFunTimesGuide. My love for coins began when I was 11 years old. I primarily collect and study U.S. coins produced during the 20th century. I'm a member of the American Numismatic Association (ANA) and the Numismatic Literary Guild (NLG) and have won multiple awards from the NLG for my work as a coin journalist. I'm also the editor at the Florida United Numismatists Club (FUN Topics magazine), and author of Images of America: The United States Mint in Philadelphia (a book that explores the colorful history of the Philadelphia Mint). I've contributed hundreds of articles for various coin publications including COINage, The Numismatist, Numismatic News, Coin Dealer Newsletter, Coin Values, and CoinWeek. I've authored nearly 1,000 articles here at The Fun Times Guide to Coins (many of them with over 50K shares), and I welcome your coin questions in the comments below!