For those who are considering buying coins on eBay, I have a few recommendations.
I have bought coins on eBay before and have yet to experience any trouble.
However, having said that, I do think you should know that I exercise several precautions that can help me to avoid running into any online auction hassles.
Here is some advice, before you buy coins on eBay…
When I buy coins on eBay…
1. I only buy from those who have at least 100-500 ratings from customers and have at least 99% positive feedback. But first, take the time to find out what types of complaints make up that other 1%.
2. I buy only through PayPal. Most PayPal purchases have a recourse option if you have any trouble with the seller. Be sure to look up the terms on this to acquaint yourself with current and accurate information on this policy in the PayPal Security Center.
3. The only expensive coins I buy through eBay are those which comes slabbed or in a mint-sealed holder. I still can't bring myself around to spending more than $10 on a single coin from eBay that does not have the backing of a 3rd-party grading company or the guaranteed condition of being uncirculated, as found in mint holders.
Still, beware of tampered slabs and mint holders. By the way, I am not saying you cannot find accurately graded or fairly represented unslabbed, unmounted coins on eBay, I am just saying I still feel best buying coins which have a higher degree of certainty behind them as to grade and condition.
4. Communicate with the seller. Ask the seller questions about the coins you want to buy from them. Many sellers offer photos just for the asking. If they offer them and you want to see them, by all means request them.
5. Leave positive feedback if you are satisfied! Let others know that the seller from whom you purchased your coin gave you what you wanted. This will allow other buyers to feel a little more confident that the seller is respectable, honest, and worth taking time to deal with.

RELATED: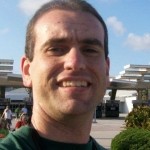 I'm a roller coaster junkie, a weather enthusiast, a frequent traveler, and a numismatist. My love for coins began when I was 11 years old. I primarily collect and study U.S. coins produced during the 20th century. I'm a member of the American Numismatic Association (ANA) and the Numismatic Literary Guild (NLG). I've also been studying meteorology and watching weather patterns for years. I enjoy sharing little-known facts and fun stuff about coins, weather, travel, health, food, and living green… on a budget.
...