This post may contain affiliate links. If you buy thru these links, we may earn a commission at no additional cost to you.
---
Did you know that the 2018 penny is worth much more than face value? Well… some of them are!
So, which 2018 pennies are worth more than one cent, and which ones can you safely spend without regret?
Those are the types of questions we're going to be answering today in this article.
See exactly which features you should be looking for on your 2018 pennies…
Fun Facts About The 2018 Penny
The 2018 Lincoln penny was struck by the billions. It is a very common coin that you can easily find in your pocket change, in change jars, and while searching rolls of pennies.
The Lincoln cent has been around since 1909, when sculptor Victor David Brenner designed the coin with a portrait of Abraham Lincoln on the obverse ("heads side") and two stalks of wheat on the reverse ("tails side"). While the coin still carries the Lincoln portrait and Brenner's initials ("VDB") under the 16th president's shoulder, the reverse of the Lincoln penny has been redesigned a few times over the years and currently sports a shield motif designed by Lyndall Bass.
For many decades the penny was made from a bronze composition containing mostly copper. However, that is not the case anymore. Since 1982, circulating Lincoln pennies have been struck using a copper-coated zinc composition, and this includes the 2018 penny. A typical 2018 penny should weigh 2.5 grams. (Here are the best scales for weighing U.S. coins.)
The 2018 Lincoln penny was made at different mints and in various finishes. The Philadelphia, Denver, and San Francisco Mints all struck the 2018 penny. The Philadelphia and Denver Mints produced 2018 pennies for circulation, while the San Francisco Mint struck proof versions of the coin. While 2018 pennies with no mint stamp or mintmark were made at the Philadelphia Mint, the Denver and San Francisco pennies do carry mintmarks — the little "D" under the date on a 2018 penny means the coin was made at the Denver Mint and a 2018 penny with a little S under the date was produced at the San Francisco Mint.
Now let's talk about the value of your 2018 pennies…
2018 Penny Value (No Mintmark)
The 2018 penny with no mint mark was made at the Philadelphia Mint. (By the way, it is not supposed to have a mintmark.) The Philadelphia Mint struck a whopping 4,066,800,000 pennies in 2018, making this a very common coin.
So, then the question becomes is the no-mintmark 2018 penny worth more than face value?
The answer is… yes. And no.
You see, a circulated 2018 penny with no mintmark that has wear (the kind you're most likely to find in pocket change) is worth only its face value of 1 cent.
However, a no-mintmark 2018 penny that is uncirculated and has no wear at all is typically worth 10 to 30 cents.
The most valuable 2018 penny without a mintmark ever sold was graded MS68RD by Professional Coin Grading Service in 2022 and fetched an incredible $1,799.99! Talk about a pretty penny, huh?
2018-D Penny Value
The 2018-D penny was struck at the Denver Mint, and it carries a little "D" mint letter underneath the date signifying this.
The Denver Mint struck 3,736,400,000 pennies in 2018. Therefore, these coins are extremely common.
If you find a 2018-D penny with no mintmark and it has signs of wear, it's worth face value of 1 cent.
However, do keep your eyes out for 2018-D pennies that look like they just left the U.S. Mint — because uncirculated examples are generally worth 10 to 30 cents.
The most valuable 2018-D penny was graded MS69RD by Numismatic Guaranty Company and fetched $5,995.95 in a 2019 sale.
2018-S Proof Penny Value
The 2018-S proof penny was specially struck for collectors using some of the finest minting techniques available. It was made with polished blanks and specially prepared dies on high-tonnage presses — to ensure that each and every detail of the coin manifested on the final product.
The San Francisco Mint produced the 2018-S penny to the tune of 844,220 pieces, and these were sold in proof sets and other products. They were not intended to be spent as money.
The typical 2018-S penny sells for $3 to $5.
However, the most valuable 2018-S proof Lincoln cent sold for much more than that. It was graded PR70DCAM by Professional Coin Grading Service and hammered for $72.99 in 2021 auction.
2018-S Reverse Proof Penny Value
The 2018-S reverse proof penny has an intriguing appearance — the usual features of a modern proof coin (frosted designs and lettering against deeply mirrored background surfaces) are flipped!
Reverse proofs have become a popular feature in the United States Mint online catalog. In this case, the 2018-S reverse proof was issued as part of a commemorative proof set honoring the 50th anniversary of regular proof coin production at the San Francisco Mint beginning in 1968. Mintage of this special proof set was limited to just 200,000.
The 2018-S reverse proof penny generally retails for $10 to $15.
The most valuable 2018-S reverse proof Lincoln cent was graded PR70RD by Professional Coin Grading Service and took $80 in a 2019 online offering.
Rare 2018 Penny Errors To Look For!
The values for 2018 penny errors range all across the board, depending on the type and magnitude of the oddity in question.
Following are some of the rare and valuable 2018 penny errors and varieties you might find… and what they're worth:
2018 Doubled Die Penny Error
If you're looking for the 2018 double die penny value, you've come to the right place! Though these coins are actually called doubled dies (not double dies). But enough of the numismatic English lessons… let's get down to business.
While there are no known major 2018 doubled die pennies, there are many minor ones worth looking for. These 2018 doubled dies frequently involve doubling of the lettering on the obverse or reverse and can be worth $25 to $50 or more.
2018 Off-Center Penny Error
Off-center pennies are extremely collectible and valuable!
A 2018 penny that is 5% to 10% off center can be worth $10 or $15.
The most valuable kinds of off-center pennies are those where the design is about 50% off center yet still show a complete date. These error pennies can command $100 or more.
2018 BIE Penny Error
The 2018 BIE penny has an interesting type of die break where the crack approximates the form of a small capital letter "I" between the letters "B" and "E" in "LIBERTY." Many collectors love BIE pennies and even try collecting them by date.
A 2018 BIE penny error can be worth anywhere from $5 to $15.
---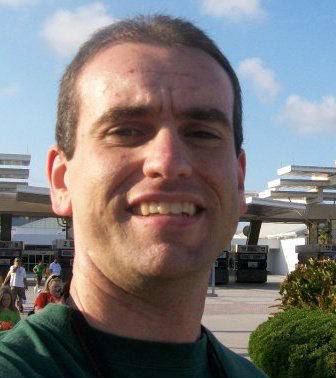 I'm the Coin Editor here at TheFunTimesGuide. My love for coins began when I was 11 years old. I primarily collect and study U.S. coins produced during the 20th century. I'm a member of the American Numismatic Association (ANA) and the Numismatic Literary Guild (NLG) and have won multiple awards from the NLG for my work as a coin journalist. I'm also the editor at the Florida United Numismatists Club (FUN Topics magazine), and author of Images of America: The United States Mint in Philadelphia (a book that explores the colorful history of the Philadelphia Mint). I've contributed hundreds of articles for various coin publications including COINage, The Numismatist, Numismatic News, Coin Dealer Newsletter, Coin Values, and CoinWeek. I've authored nearly 1,000 articles here at The Fun Times Guide to Coins (many of them with over 50K shares), and I welcome your coin questions in the comments below!