This post may contain affiliate links. If you buy thru these links, we may earn a commission at no additional cost to you.
---
Looking for a quick way to determine what condition your coins are in?
There's an app for that!
There are actually many coin grading apps out there. (Or at least coin collecting apps with features that will help you more accurately grade your coins.)
Let's explore some of the best coin collecting apps for grading coins…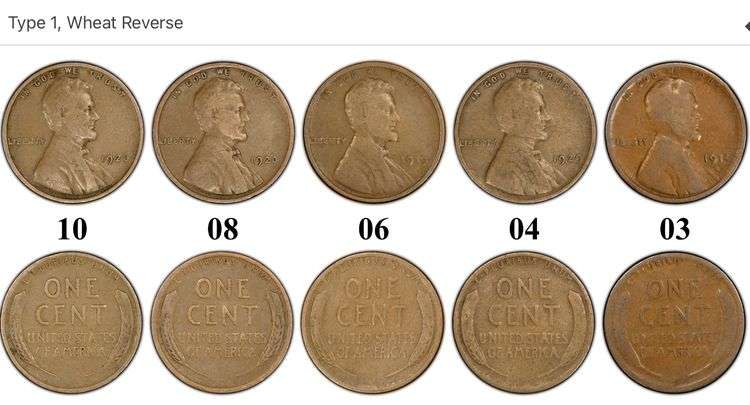 The PCGS CoinFacts App Makes Coin Grading Easy
The Professional Coin Grading Service (PCGS) CoinFacts app is actually many tools wrapped into one handy package — with coin grading being one of its terrific resources.
PCGS Photograde has been helping coin collectors grade their coins for years now, and PCGS has bundled together its coin grading resource into its expansive and highly informative PCGS CoinFacts app.
You might say coin grading has never been as simple as it is now — when using the PCGS CoinFacts app to grade coins!
While the app won't actually grade the coins for you, what it will do is provide you with high-resolution full-color photos of each major coin type in the various grades.
Photos of the coins range from the grade of Poor-1 to Mint State-70, making it easy to compare your own coins with those in the pics to determine exactly what grade your coin is.
So every single penny, nickel, dime, quarter, half dollar, and dollar coin you own can be looked up on this app! From there, you should be able to tell what grade each of your coins is in.
With the PCGS app for grading coins, you can grade your coins with ease using just your smartphone!
Besides coin grading, other benefits of the PCGS CoinFacts app are:
Access to the PCGS price guide for coin values
Detailed info on a wide variety of coins
Even population (mintage) data for rare coins
It's one of the best coin collecting apps around, and it consistently ranks among the top coin apps.
---
The eBay App Has Coin Grade Photos That Are Helpful
One app that may not be on the radar of most coin collectors is the eBay app — it's awesome for grading coins!
You can use it to search through all of the different coins that are for sale on the popular online auction site.
All you need to do is type in the name or kind of coin you want to grade in the search field and ZOOM to see photos of all the coins for sale — many with their grade mentioned in the sales listing.
Of course, there is one major difference between the PCGS app and the eBay app:
The grades on the PCGS app are accurately paired with the photos of each coin in each grade. However, there is no guarantee that the coins listed on eBay are accurately graded per the standards of a major coin-grading service.
Still, there's something to be said about using the eBay app to grade coins — because at least it gives you a broad range of actual coins out in the marketplace listed alongside the grades their sellers believe their coins to be.
If nothing else, it provides you with something of an education on what you might encounter when shopping for coins. It can offer as much as a lesson in coin grading as it can numismatic street smarts!
The eBay app is also terrific for buying and selling coins — something to keep in mind when you're a coin collector!
The NGC App Shows How Rare Coins Are… In Every Grade
Along with the PCGS CoinFacts app, another great app for finding out how rare your coins are is the NGC app by Numismatic Guaranty Company.
Along with the PCGS CoinFacts app, another great app for finding out how rare your coins are is the NGC app by Numismatic Guaranty Company.
Like the PCGS CoinFacts app, the NGC app provides a coin census — showing how many coins NGC has graded at every grade level.
What's the difference between a census (or population) and the mintage of a coin?
The mintage is an official record enumerating how many examples of a certain coin the U.S. Mint struck.
The census (or population) is a tally of exactly how many coins have been accounted for by the agency reporting those figures.
In the case of the NGC census (like the PCGS population), this is simply a figure on how many coins these third-party coin graders have seen of a specific type at each grade level.
This is extremely helpful for getting an idea on how rare (or how common) a coin might be. But it's important to keep in mind that people tend to submit more recent coins and those in lower grades less frequently than they do older coins and those in better condition.
The NGC app is an awesome tool that can help you find out more about your coins, their values, and other verifying information about coins graded by NGC!
---
The Greysheet Mobile App Shows What Your Coins Are Worth
So, you've graded your coins on the PCGS CoinFacts app, did some comparison coin grading on the eBay app, and used the NGC app to glean some more insight on how many coins have been slabbed at each grade.
Now what?
Now it's time to find an app that will tell you how much your coins are worth at every grade!
One of the best coin pricing apps around is the Greysheet Mobile App.
What's Greysheet? Since 1963, Greysheet has been one of the leading market pricing guides for coin dealers. And now, thanks to the app, they provide coin prices and coin values for coin collectors, too.
You can download the Greysheet coin app to find out what your coins are worth in a variety of grades.
---
The Bottom Line
No matter what, when looking for an app to grade coins make sure you're choosing one that comes from a reputable source.
PCGS and NGC are top names in the world of coin grading. Others are ANACS (formerly known as American Numismatic Association Certification Service) and Independent Coin Graders (ICG).
PCGS, NGC, ANACS, and ICG are known as the "Big Four" on the coin collecting scene. These are the four main third-party coin grading companies you can trust when submitting coins for certification or finding out more about coin grading.
That does not mean other companies aren't trustworthy, but the four listed here are the most frequently used and they have been around the longest.
When you buy slabbed coins, you want to make sure they are from one of the four grading companies listed here.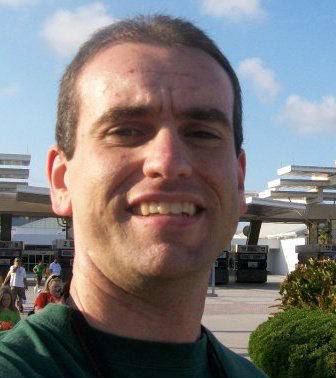 I'm the Coin Editor here at TheFunTimesGuide. My love for coins began when I was 11 years old. I primarily collect and study U.S. coins produced during the 20th century. I'm a member of the American Numismatic Association (ANA) and the Numismatic Literary Guild (NLG) and have won multiple awards from the NLG for my work as a coin journalist. I'm also the editor at the Florida United Numismatists Club (FUN Topics magazine), and author of Images of America: The United States Mint in Philadelphia (a book that explores the colorful history of the Philadelphia Mint). I've contributed hundreds of articles for various coin publications including COINage, The Numismatist, Numismatic News, Coin Dealer Newsletter, Coin Values, and CoinWeek. I've authored nearly 1,000 articles here at The Fun Times Guide to Coins (many of them with over 50K shares), and I welcome your coin questions in the comments below!